About
File under
Rosalía, Jorja Smith, Beyoncé
Free style
Latin-infused soul
" A stunning voice swinging between R&B, soul and Latin vibes. "
Describing Yendry as the new Rosalía or the new Jorja Smith would be a far too reductive of an approach. Her personal history, background and relationship to music are simply her own. Yendry Fiorentino was born in 1993 in Santo Domingo. When she was three, her parents moved to Turin, Italy. She grew up watching her heroes on MTV: TLC, Destiny's Child, Michael Jackson… Thus she benefited from a triple culture: Italian, Dominican and American.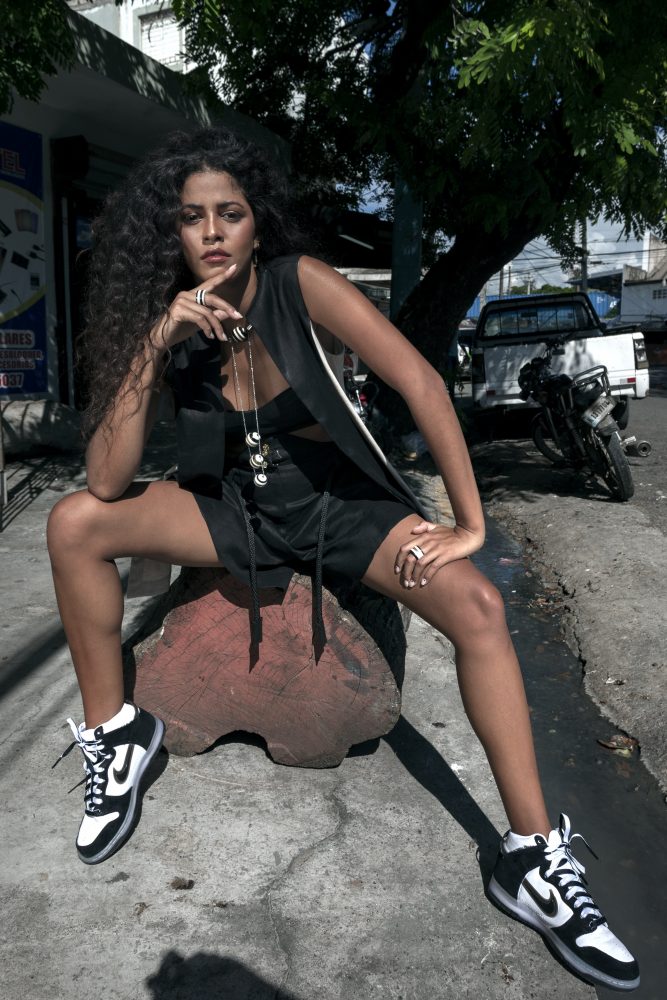 As an adult, she started working as a fashion model, but music never left her mind, and in 2012, she took part in the Italian X Factor, reaching the final. The artists whose songs she covered in this competition show her influences: Lana Del Rey, Alicia Keys, Janelle Monáe… Powerful female singers who write their own songs, which is exactly what Yendry has become known in her solo career – before she stepped out on her own , she was the singer in the electronic Italian band Materianera.
In December 2019, Yendry unveiled the video for 'Barrio', her first official single. More songs have followed: 'Nena' (which has one million views on YouTube), 'El Diablo' and 'Se Acabó' (ft. Mozart La Para). On her website, her manifesto for El Diablo sums up her intentions:
"Women historically have been described as evil in literature, cinematography and music. […] In the song, the character of a strong, confident, independent woman challenges stereotypes such as The Trophy Wife, The Gold Digger, The Housewife, The Barbie Doll. In the video, Yendry wanted to reverse these stereotypes and show her sexual and social freedom."
Her debut album is in the works.