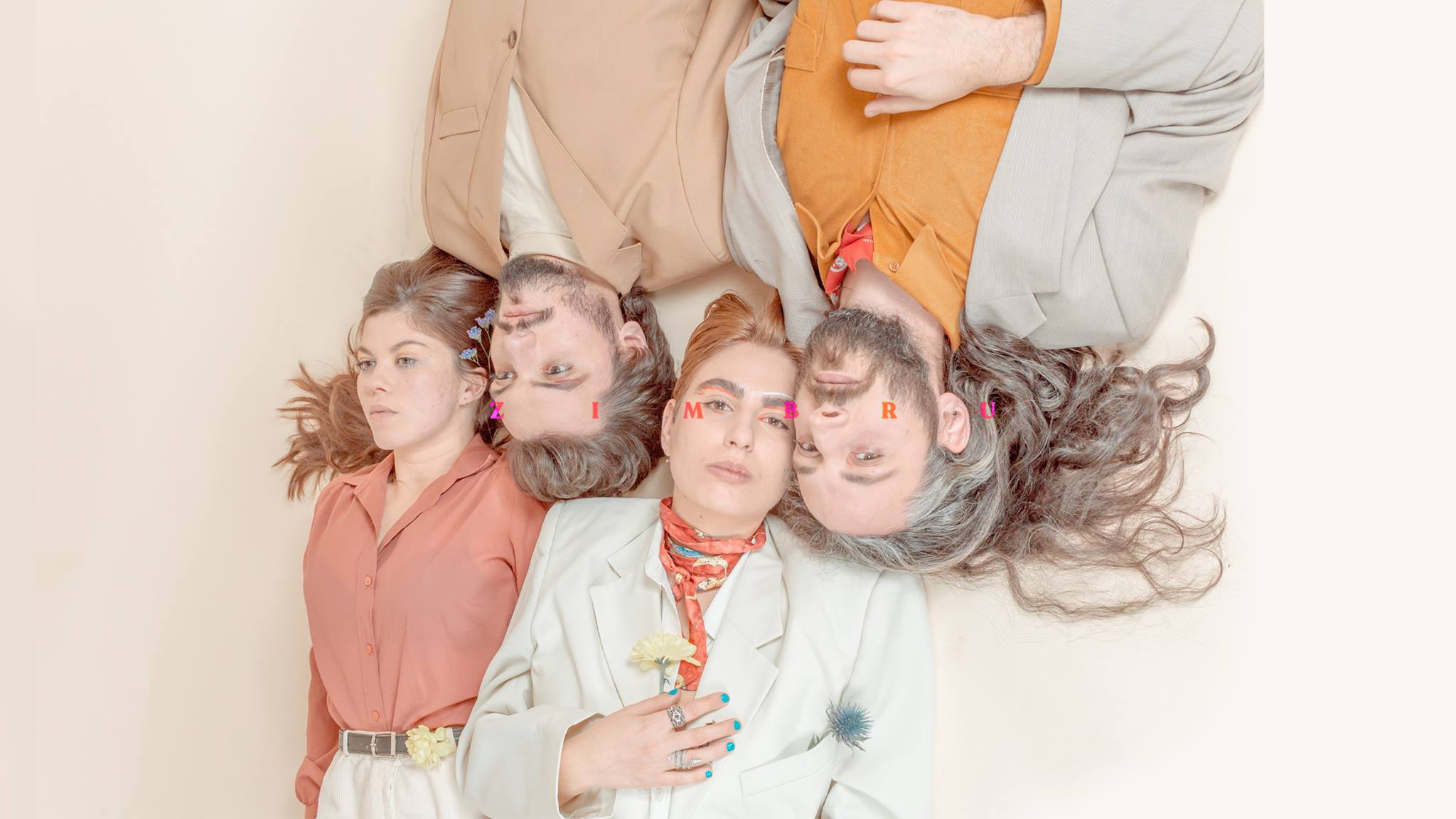 About
File under
Angel Olsen, LCD Soundsystem
Free style
Heartbreak-pop
" When sentimental rave goes to synth heaven. "
Zimbru rose from the ashes of a former household name, Lights Out — deemed to be a remarkable pillar of the Romanian underground scene. The transition came four years later, as three out of the four members quietly but dramatically dropped their guitars for unapologetical orchestral synths that grew into the vibrant and colourful tracks that now define Zimbru's sound.
By the time 2019 was wrapping up, Zimbru had one sold-out show in their hometown, ticked the boxes of all notable Romanian festivals (Summer Well, Electric Castle, Untold etc.) and had already brought out into the world the Little Creatures EP, locally recorded, produced and mixed at their own record label, Cirkular.
As we dive right into it, "Divination" and "Little Creatures" are the two glammy pieces that grow from whimsical, sweet cuts into richer psychedelic moments marked out by whooshing strings and spacy drums. The shimmering and stuttering "Terejo" is a fan favourite at concerts, as Teodora Retegan eerily mourns their past while dabbling in a violent instrumental presentation that ultimately reaches a climactic high. Their unique personality does not get lost in translation as they sing of past loves, genderqueer anxieties and artificial feelings. "Dyo" is the solid closer in which the disco-synthwave soundscape approach succumbs to Retegan's soaring choral vocals as they deliver one of the most irresistible interpretations of regret.
Labeled as a breath of fresh air in the Eastern-European space, one cannot help but fall in love with Zimbru again and again.