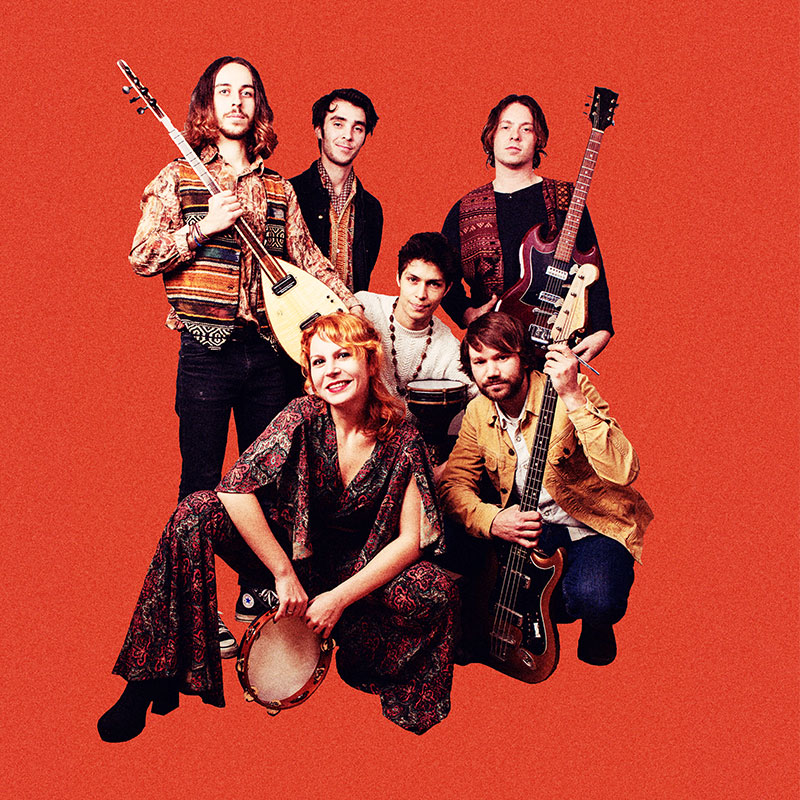 Über uns
Abspeichern unter
Tame Impala, Selda Bagcan, Erkin Koray
Freestyle
Anatolian funk jam band
" East meets west in a funkedelic explosion of groove "
It's said that travel broadens the mind. And while the current tendency is for the average person on the street to be somewhat distrustful of "Johnny Foreigner", musicians have long sought inspiration in the furthest corners of the globe and the musical secrets to be found there. Dutch bassist Jasper Verhurst didn't have to go that far to find his musical calling though; a trip to Istanbul, and an afternoon in a record shop acquainting himself with Turkish psychedelic folk rock music from the sixties and seventies, had him hooked. The result is Altīn Gün – 'Golden Day' – a band re-interepting the past for a new generation of fans.
Alongside guitarist Ben Rider and drummer Nic Mauskovic, Verhurts recruited several Turkish musicians and set about rebuilding classics songs and protest anthems. But their jam-heavy interpretations – check out "Goca Dünya", best known from a 1959 version by legendary singer Handan – are not mere covers; they take the bare bones of a song, add electric guitars, bass, and drums, and completely overhaul it. Imprinting their own personality in this way transforms the age-old music into rollicking, wide-eyed flights of fancy, a trip in every sense of the word.
All this is best experienced by witnessing their live show. Utterly danceable, and infused with a sense of mischief, they have an infectious energy and enthusiasm that doesn't take long to transmit itself to your limbs. The music they draw on was always meant to be music of the people, and Altīn Gün are returning these lost treasures to where they belong.