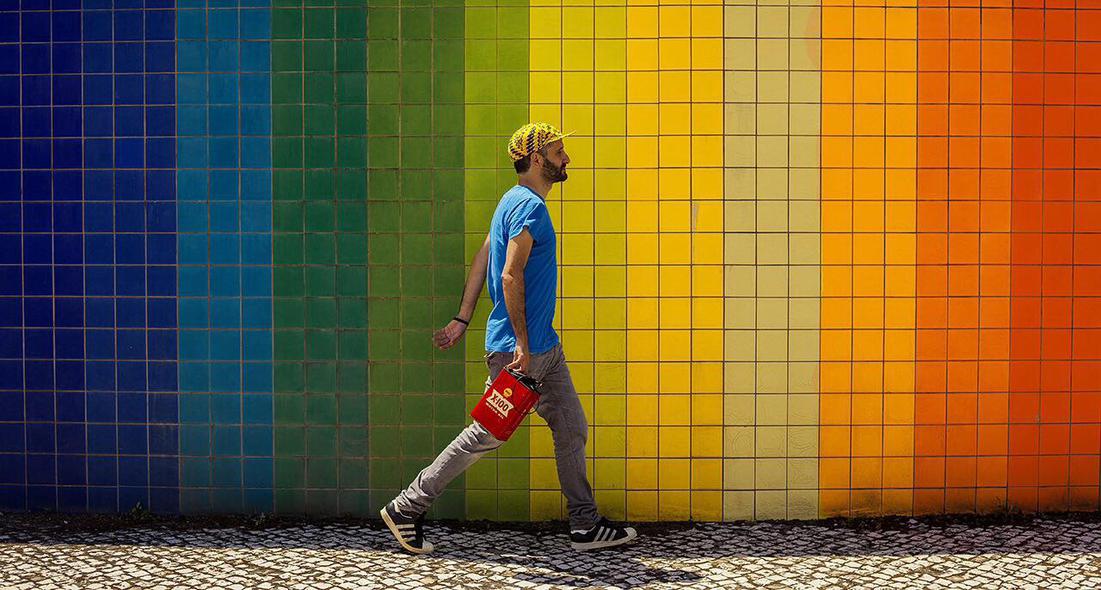 Über uns
Abspeichern unter
Buraka Som Sistema, Stromae, Bonga, Duo Ouro Negro
Freestyle
Afro-luso beats
" Afro-Something-House-Rock-Beats. "
Batida roughly translates into "beat". Beat of the drums. Beat of the heart. Beat of the Earth. It's also the alias of Pedro Coquenão, an Angolan-born, Portuguese-raised music fanatic. Pedro launched the Batida project while he was working on his weekly radio show. At the time, in 2008, he got access to some old Angolan records, artists from the 1960s and 1970s that most people never heard of. So he decided to honour these music warriors by giving new life to their beats. The first tune he released was 'Bazuka'.
'Bazuka' is just a minimal beat, a traditional sample and words taken from a documentary that Pedro made in Angola É Dreda Ser Angolano. The rhythm was contagious, but the words were very meaningful – an ex-soldier asks: "Is Savimbi my father? Dos Santos my mother?" Dos Santos has been the President of Angola for the last 37 years, while opposition member Savimbi was killed in 2002 by government troops.
Not your regular tune to dance at the club, that one, but impossible to be indifferent towards. Batida continued to work, released some new tracks, then five years ago got signed to UK label Soundway Records. His self-titled debut got him fans such as Damon Albarn, Gilles Peterson, The Telegraph, XFM and Songlines.  In 2012, he released Dois, a new album that continued down the path of mixing kuduro, house, semba and Afro-beat, along with several guest appearances. The voice of Spoek Mathambo (South Africa), the guitar of Duncan Lloyd (Maximo Park) and legendary Angolan musician Mário Matadidi are all featured on the album that again proved Batida unique and fresh.
And his live show got him even more attention. Dancers, drums, singers, video and Pedro in the middle, with his old fuel can, customized to play those old Angolan samples. In the last two years, Batida played Glastonbury, Boiler Room, Roskilde, Paleo and Iceland Airwaves, and much more.Albarn invited Batida to be a part of his Africa Express project, heperformed at Paris Fashion Week with Bono and Jessica Alba in the crowd, and was even invited by Stromae himself to be the opening act of his last tour in Paris and Amsterdam.
Like I said in the beginning, Batida is about the beat. But he's also about more than that. Pedro doesn't forget his background of working in music for the last 20 years. He's true to his African roots and keen to invite new rappers and singers to showcase their talent, for example Sacerdote. But he, like most of us, also has many influences. Can you guess which punk rock band he sampled in this song?
If you said The Clash, you got it right. He sampled 'Ghetto Defendant' to create the sweet 'Tá Doce'. But don't be fooled – Batida is the beating heart of Africa, with the blood and the strength of a lion.