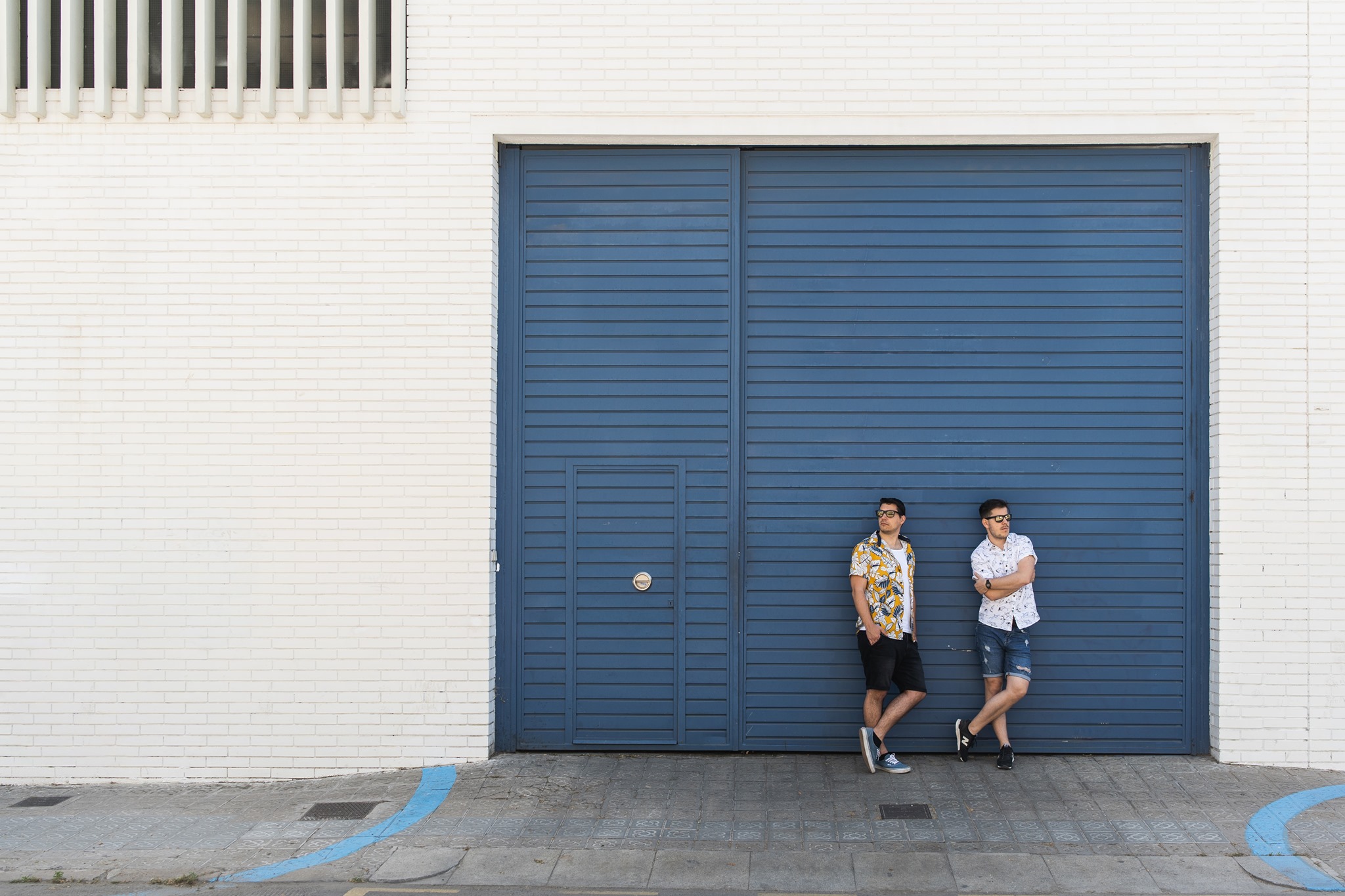 Über uns
Abspeichern unter
Odesza, Morcheeba, Thievery Corporation
Freestyle
Chillwave, downtempo
" Bright-eyed electro pop sailing through flowing harmonies and billowing vocals "
Chillout has become ubiquitous these last few years and has been elevated to something like a state of being: a philosophy, a genre unto itself. The Hungarian downtempo-chillwave band Belau embraced the genre that is fed from the urge for relaxation and inner balance and quickly made a splash in the scene. What started as a solo project by Péter Kedves three years ago turned into a band that claims its part in the chill canon.
"Island Of Promise" was the band's first song featuring the vocals of Dóra Hegyi and was the soundtrack of HBO's "Golden Life" series and was also featured in Telenor and Pepsi advertisements. After a long period of touring (including festivals like Eurosonic, Reeperbahn, Sziget, Untold and Waves Vienna), Belau released their debut album The Odyssey, which won the Hungarian Grammy in the category of best electronic music album. Softly repeating loops and gentle percussion create the feeling of calm and harmony, honing the band's pop instincts.
Belau take cues from Odesza and Morcheeba, among others, smoothing them into effortlessly feathery textures, siren-esque atmosphere and pulsating beats (the track "Redefine" feat. Böbe Szécsi is a fine example of that) that result in powdery-yet-cool radio friendly songs.
The electro duo of Peter Kedves and Krisztian Buzas returned in May 2019 with the new single, "Essence", featuring the UK's band Zero 7 vocalist Sophie Barker. The colorful soulness and vacation-type chillwave of the track serves as a teaser of the yet untitled upcoming sophomore album, set for release somewhere in spring 2020.
MUSIC EUROPE DAY 2020 – INTERVIEW & LIVE
On Saturday May 9th, from 2pm to 12am, the European Union and Europavox presented a great musical journey for this day that unites Europeans. Recorded by whatever means available and with plenty of imagination, around thirty artists from thirty different countries passed each other the mic to share their music, their optimism and their vision of Europe.