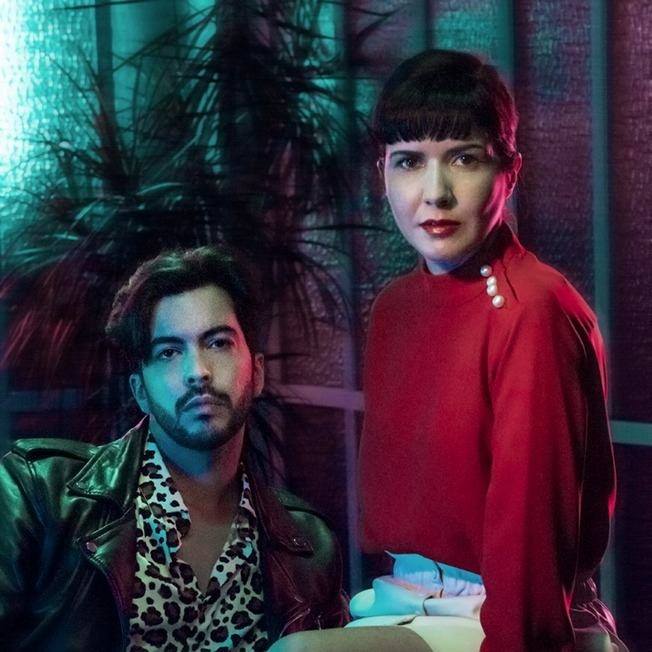 Über uns
Abspeichern unter
Chvrches, Chairlift, HAIM, London Grammar, Air
Freestyle
Synth Pop Guitar
" Luscious boy and girl duo make out on top of synths "
In 2011, newcomers Best Youth released their first EP. It had 5 original songs and 3 live performances and they immediately got media attention because of "Hang Out". The opening track had an Air vibe with acoustic guitar, a subtle rhythm and an amazing female voice.
The voice belonged to Catarina Salinas and Ed Rocha Gonçalves was the man behind the music. Halfway thru the single, some violins pop up and the bass builds up to add a Mazzy Star mixed with Massive Attack. But they showed us much more: a more groovier side in "Honey Trap" or a electro guitar driven song like "Tigers On The Catwalk". The year after they teamed up with André Tentugal, from We Trust, to record a new project called "There Must Be a Place".
More than a project, they were friends that, in the meanwhile, played each other songs and have a good time. Both acts had singles that got considerable airplay on radio during the previous year, and this became a one-off project.
It is wonderful to listen to songs like "Tell Me Something" or "Nice Face" with the combination of Catarina Salinas and André Tentugal voices.
Best Youth slowly became an act to invite to perform live in festivals like Primavera Sound or Paredes de Coura along with artists such as Unknown Mortal Orchestra, Chvrches or LCD Soundsystem. The band also played in fashion shows like Elite Model Look, or their one-off shows like the one in Lux with guest The Legendary Tigerman or Moullinex in front of a full house.
In 2015, they released their debut album "Highway Moon". Amazing synth pop moments, some dark tunes and probably the best love songs of the year. It reminded me of some of Gainsbourg/Birkin magic but if they were born in the 80's. They had more than 5 singles on the top of the charts from this album, such as "Mirrorball", "Red Diamond", "Black Eyes", "Fanatic" and "Renaissance".
Between 2015 and today, Catarina and Ed haven't stopped. Catarina got invited to sing with some portuguese acts like Moullinex, David Fonseca, Miguel Araújo or Memória de Peixe and they got to record some songs and feature on the TV show 1986.
But that's not it: They already recorded a new album in CRC Studios in New York that will come out in 2018 and it has a single already out called "Midnight Rain". If you like the movie Drive's soundtrack, I think you might enjoy this new tune.