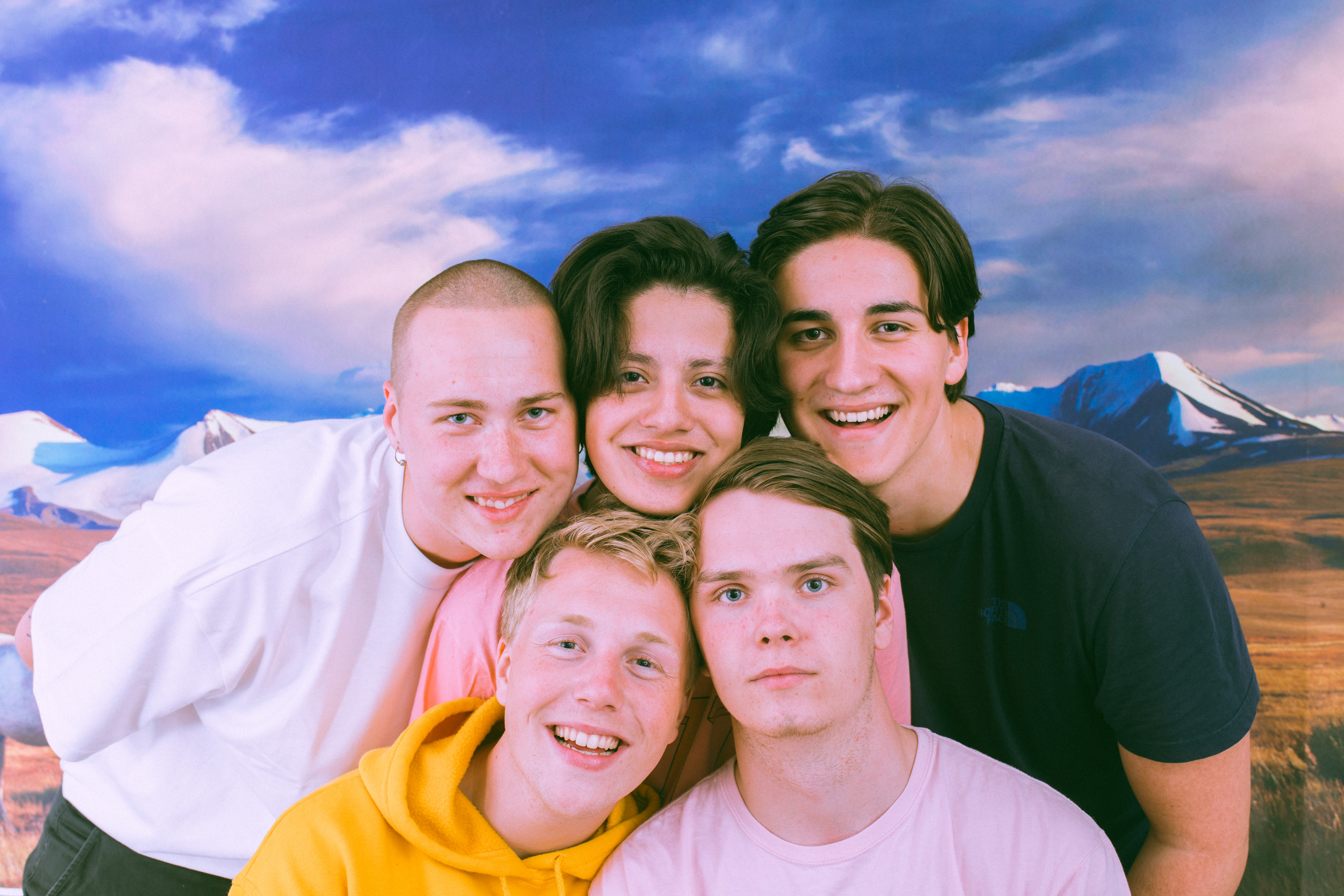 Über uns
Abspeichern unter
Mac Demarco, Rex Orange County
Freestyle
Indie pop, lo-fi
" Laid-back guitar pop daydreams, as fun as a day off school with your friends "
With his jolly persona, lyrics about juvenile relationships and a style more than reminiscent of the '80s film idol Ferris Bueller — both popular and beloved by just about everyone — 19-year-old Pablo Munoz sounds like the sort of pop star dreamt up by execs looking to cash in, as well as parents looking for music for their kids to listen to. It's this boy-next-door allurement which is one of the band's defining traits.
Munoz started the Boy Pablo project in 2016 with his best friends and they've earned recognition one year later, when YouTube featured their first single, "Everytime", on the website's recommended tab which led to a million views in the blink of an eye. Not long after, their debut 6-track EP, Roy Pablo, was a seamless sum of simple fun and catchy retro pop songs, similar to Mac Demarco's chill guitar riffs meeting the dreaminess of Tame Impala's smooth melodies.
The surprise internet hit continued with the release of the track "Losing You" earlier in 2018. The song is probably the band's best known tune today — a laid-back guitar pop daydream, as fun and welcoming as a hammock on your backyard or a day off school with your best friends — and it captures a lot of Boy Pablo's musical appeal. The band clearly has potential, and Roy Pablo is an excellent starting point.