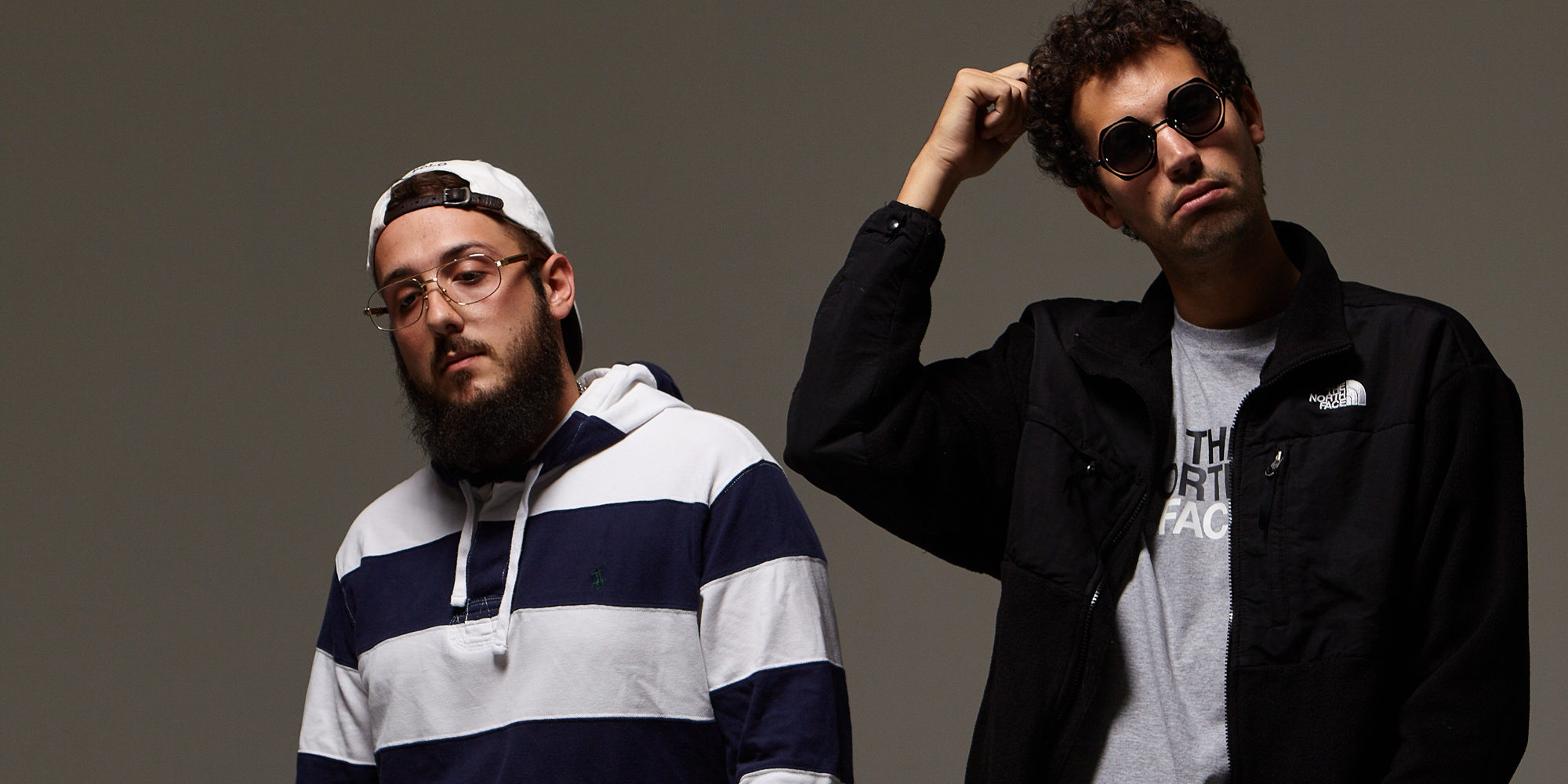 Über uns
Abspeichern unter
Orelsan, AlphaWann
" A talented MC duo, ready to invade the French Eldorado. "
Belgian rap has lived for many years in the shadow of its imposing French big brother. But over the last three, four years, we've seen new hip-hop from the black, yellow and red generation, including Damso, Roméo Elvis, Hamza and even the Flemish Woodie Smalls. Another part of this new wave is the duo of Barcelona native Caballero and Charleroi-based Jassim aka JeanJass, united by the rather active label BackintheDayz and a furious desire to join their talents.
After a lot of feature appearances and some personal projects (Les  Corbeaux and the hit track 'Pharaon Blanc' for Caballero and the Exodarap collective and a solo album called JeanJass Goldman for JeanJass), they released the EP Double Hélice in early 2016. The project is a fusion of their emceeing knowhow, their talent as producers and their great stage presence, shown off during a never-ending tour of the largest national festivals (Dour, Les Ardentes, Couleur Café, Esperanzah) and the French-speaking world (Switzerland, Montréal), as well as the Parisian Eldorado.
Symbolic of this growing hype are the around 900,000 views of the suitably named 'Repeat', whose video is considered by many as the real flagbearer of the Trojan horse invading the French rap fortress. It was followed by other hymns, such as 'Merci beaucoup', 'Yessaï', 'Oh Merde' and 'Motivé', all of which helped grow their fan base.
In concert, they're often joined by other rising talents, such as Frenchman Lomepal and Roméo Elvis, with whom they share another symbolic track, 'Bruxelles arrive'. Everything is in the title! Yeah Paris, the Belgian talents are really coming, baby!