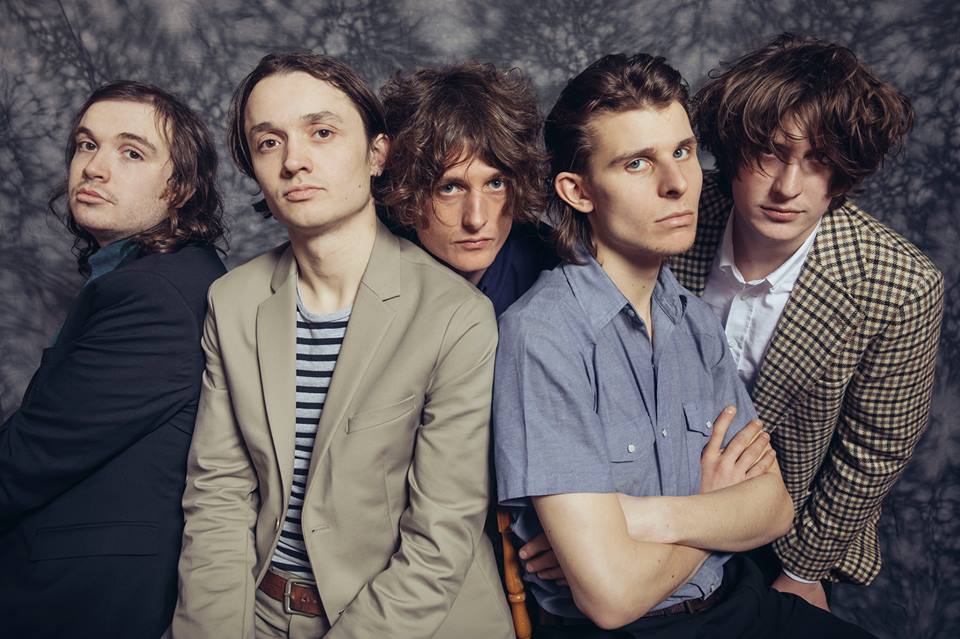 Über uns
Abspeichern unter
The Class, The Fall, (early) Arctic Monkeys
Freestyle
Punk-rock, neo post-punk
" They are electric, they are fierce; they are Nigel Farage's new nightmare "
The quintet from Mossley, UK, banged into the British punk-rock scene in 2015 and they boosted these harsh Brexit-times with their witty political songwriting and their hard-boiled post-punk that captured the band's mashing up of early Arctic Monkeys, Jam and Nirvana. Their sound is overloaded with jangly guitar riffs and words that reveal their revolutionary aesthetics about existential issues delivered with heavy injections of sarcasm.
Following their first single "Kevin", their debut EP, Le Chou, was released in early 2016. Their irreverence, along with their wild live shows, earned them rave reviews and increased local interest which led to a string of summer festival appearances and support from Charlatan's Tim Burgess. After two years of EPs, they have completely absorbed their influences, turning their liberal borrowings from The Clash and other punk-rock prominent figures into something that's their own distinct identity while positioning themselves as rebels with a cause.
Highly ominous and addictive, their proper debut full-length album, Nihilistic Glamour Shots, which was released earlier in late March 2018, has nothing nihilistic in its core: it is fiery and idealistic, charged with righteousness and outspoken leftist ideology, combining anarchy with clever pop/rock hooks and delivered with unstoppable punk-rock attacks.