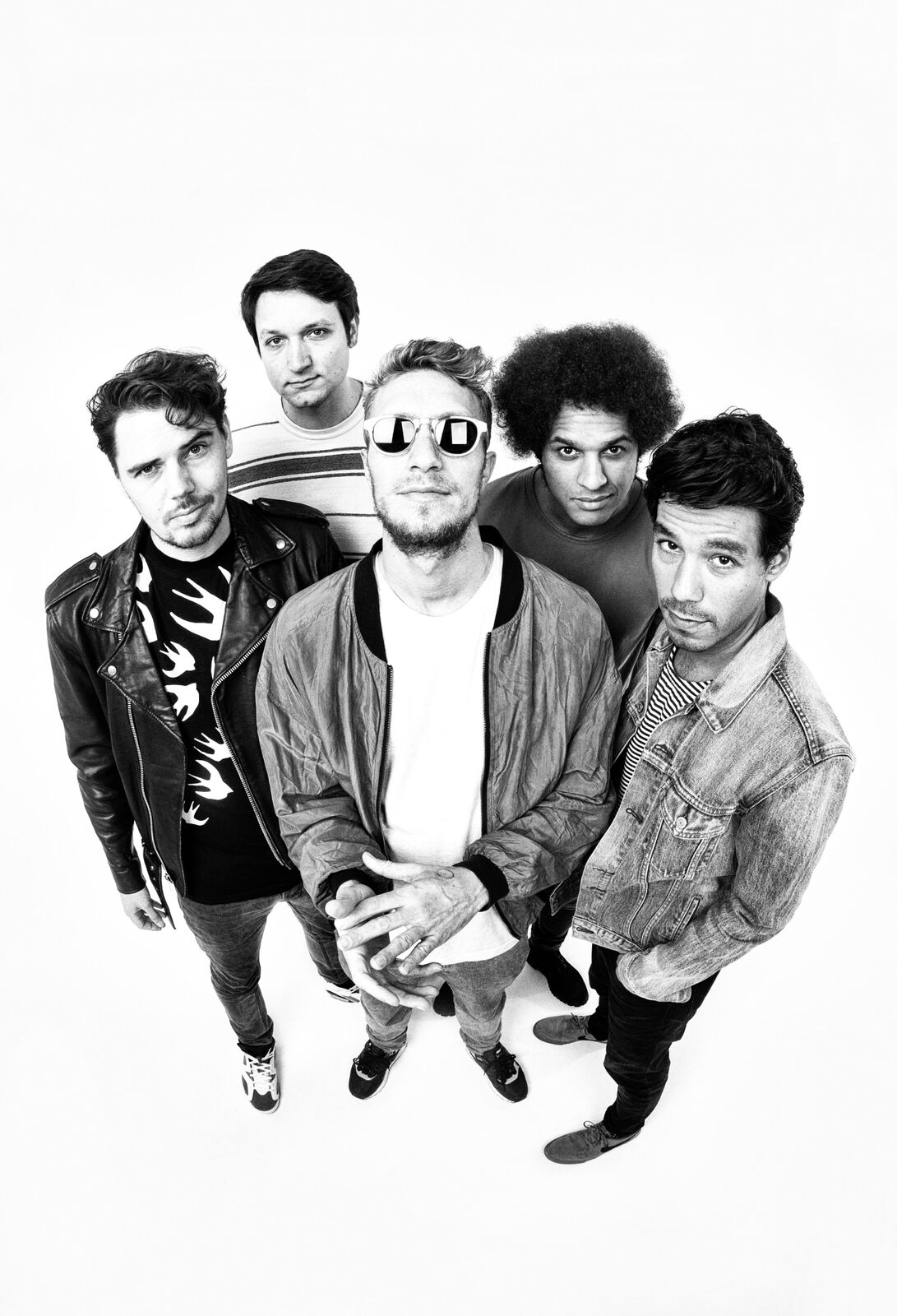 Über uns
Abspeichern unter
Twenty One Pilots, Red Hot Chilli Peppers, Imagine Dragons
" A rap-pop-indie-funk hybrid that's impossible not to warm to "
Are you a fan of the Red Hot Chilli Peppers' radio friendly pop-funk? Do you dig the ADHD algorithm pop of Twenty One Pilots? In thrall to rap-lite production and stripped back tracks? Well, the Netherlands' Chef'Special might just be the band for you. They're are an overnight sensation that's been ten years in the making – discovered by Josh and Tyler of Twenty One Pilots at a European festival, they were soon signed to the duo's label Fueled By Ramen and playing stadiums as their support act, a far cry from the local clubs and music halls in their native Haarlem where they formed.
The quintet's friendship and musical telepathy was formed by a six-week stint touring Western Europe in a van, playing at surf camps and random parties. "We were born there", says singer Joshua Nolet of the formative experience, and it shows. Over two albums and three EPs, they effortlessly slip between styles and genres; Latin dance on 'Amigo', political reggae on 'Money', lighters-in-the-air euphoria on 'Try Again', sweet acoustic pop on 'Homesick'.
It's rare for a band to be so adept at switching things up and fusing such a variety of music into something they can call their own, but the records only tell half the story. They're a live band, best enjoyed in the flesh — a rush of energy and joy that's been entertaining ever bigger crowds all across the globe. Time to join them.