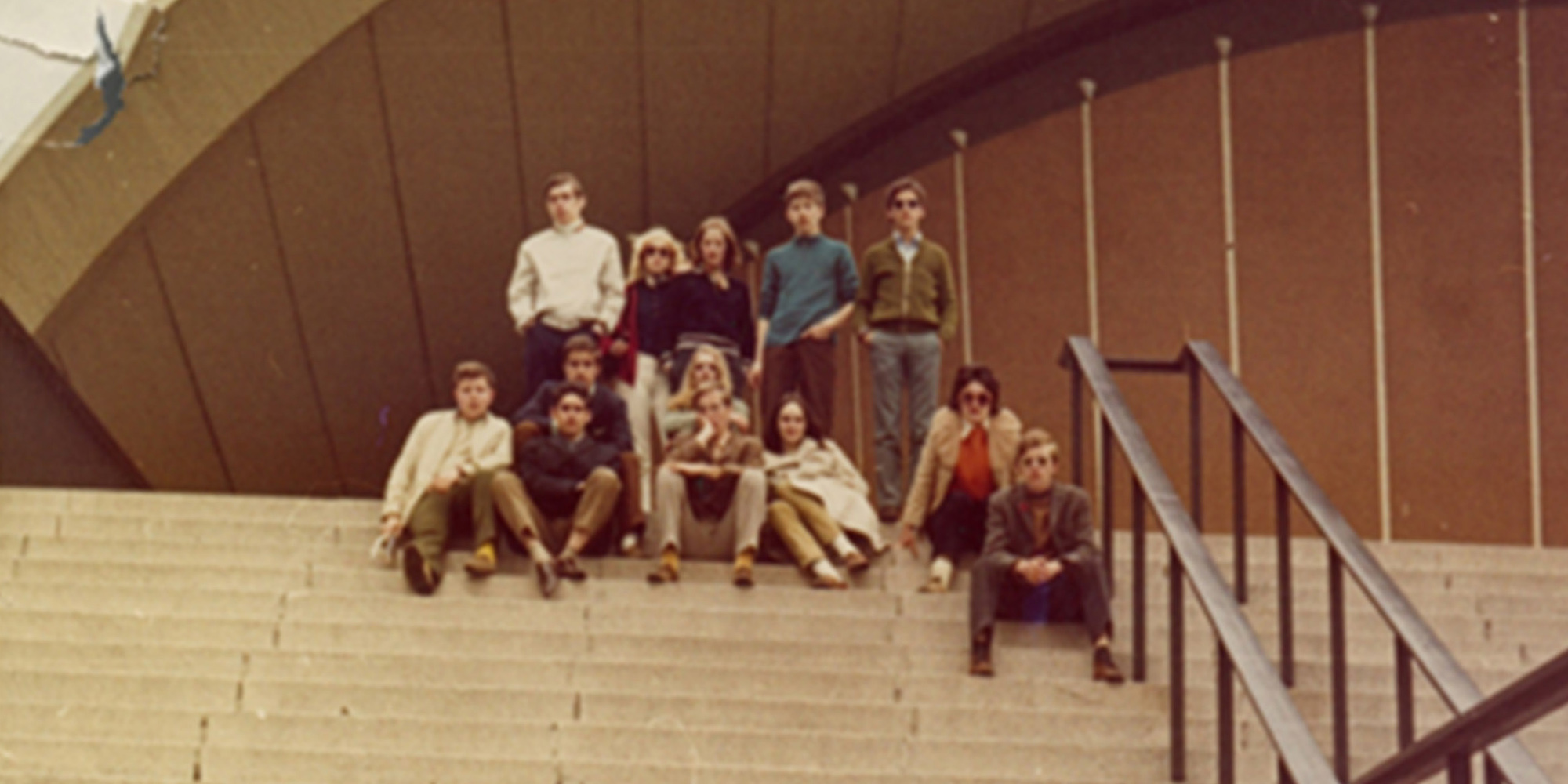 Über uns
Abspeichern unter
Battles, Godspeed You! Black Emperor, Mogwai
Freestyle
German space kraut-jazz
" Dark synth lines, stabbing drums and progressive weirdness: a redefinition of kraut-rock by a German supergroup. "
It's krautrock, but not as we know it. But then what do we really know about krautrock? Is it German space jazz; anything with the percussive nuances of Jaki Liebezeit; Komische Cologne psychedelia? Well krautrock super-group Cologne Tape are all of the above, and none of the listed at the same time. But a super group they are.
Featuring the trio behind Cologne electronic imprint Magazine – Barnt, Crato, and Jens-Uwe Beyer; Kompakt heavyweights The Field (Axel Willner) and Ada; Battles' drummer John Stanier; Von Spar's Philipp Janzen; and German producers Jörg Burger, Mario Katz and Volker Pannes, Cologne Tape are a mighty force of Kraut-correctness.
Like a meeting of druidic elders, this modern malaise of electro-wizards meets only every few years. Casting dark synth lines, stabbing drums and progressive weirdness, their two records to date have embellished the sound that Cologne built its very reputation upon. The band released their second LP, Welt, last year on Magazine, the avant-garde electronic label from Cologne spread-heading experimental German music.
In fact, it's the label's very own Jens-Uwe Beyer who seemingly directs, filters, and coalesces the individual inputs into the act's final output. The project sees the group amass in Cologne's Dumbo Studios, where each member is encouraged to 'play a solemn concert for themselves without a given frame', creating emotive chaos built upon their individual strengths, and probably some of their neuroses too. Beyer then strains through the records to create the fusion of oddities that is Cologne Tape.
Krautrock is having a revivalist period in Germany (did it ever go away?), but whereas peers of this sort are embellishing its heavier rock elements, this gang of traditional-modernists perpetuates everything that characterized the original '70s movement. There are elements of minimalism, experimental sounds, cosmic drums, post-rock, and ambient.
And Welt happily sits next to such classics as Tago Mago, Neu 2 or anything by Faust. Don't expect any hits, shows or appearances on Saturday Night Live though. This is just pure experimental overdrive. Enjoy the current music available, and patiently wait for the eclectic-avengers to assemble once more a few more years down the line.