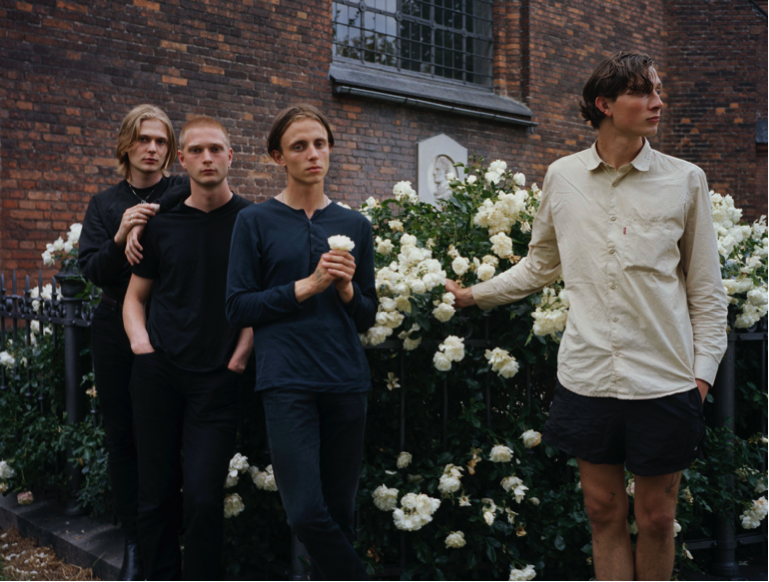 Über uns
Abspeichern unter
The Stones Roses, The Verve, Real Estate, The Go-Betweens
Freestyle
Dreamy guitar pop
" Beautiful guitar lines, well-crafted melodies : back to your first love. "
Excuse me, what year is this? This question is raised constantly while listening to Communions, a four-piece band from Copenhagen, not because the band sound outdated but because their music is timeless. Their songs shift effortlessly back and forth in time, creating soundscapes that seem oh-so-familiar yet quite like nothing else; enjoyable both to the ear and to the heart. Communions is all about beautiful guitar lines and well-crafted pop melodies that bring you back to your first love and sweet August nights: post punk-meets-dreamy guitar indie pop in a most gorgeous manner.
Communions have already caught the attention of major music portals such as NME and Pitchfork and were selected as one of Stereogum's Best New Bands in 2015. Formed in 2014, the band consists of brothers Martin and Mads Rehof, Jacob van Deurs Formann and Frederik Lind Köppen. Now signed to Mad Possum, they released their debut album, Blue, in early 2016. A word of warning: once you start listening to them you can't stop. The soul yearns for more.