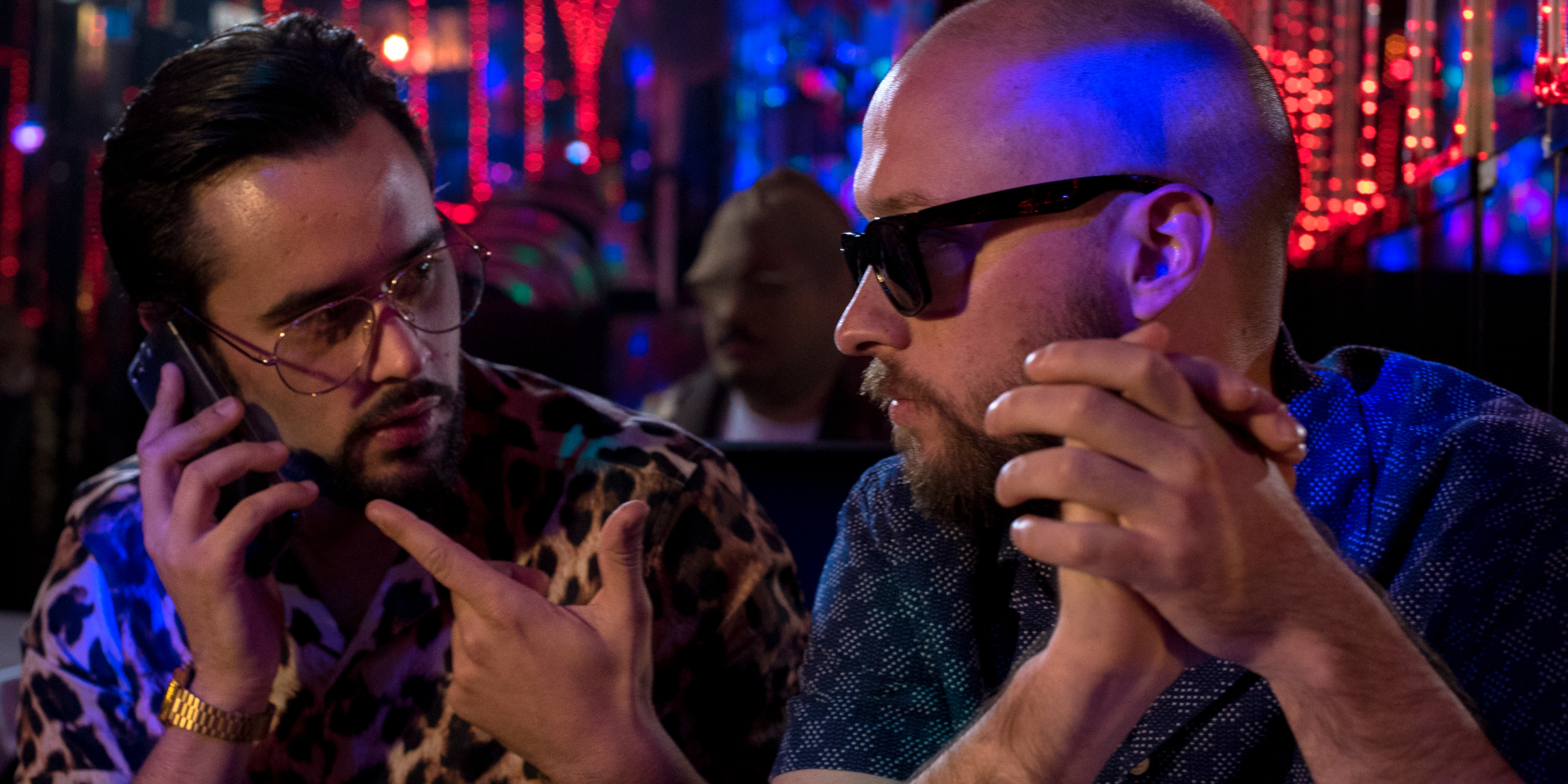 Über uns
Abspeichern unter
Quasimoto, MF DOOM
Freestyle
Linear narrative nonsense hip hop
" Linear narrative nonsense hip hop: the groovy but bizarre life of Corona. "
Corona has been stumbling into weird adventures since 2014. First came the hallucinogens, then detox, and now he finds himself taking care of a brothel. Does he possess the ability to do so? Not a chance!
Corona is a fictional character created by producer dB and rapper Logos. dB's sampling of psych rock, prog and krautrock creates an intensely dense world that serves as a soundtrack for the various episodes in Corona's life; Logos uses his lyrical ability to spin stories that always seem to be only a step away from nonsense but which slowly advance a fascinating narrative about this inept character.
Although the nonsense is a big part of this group's sound, each album has been a chapter in the life of Corona, who, on debut LP Lo-Fi Hipster Sheat, found himself going through too many psychedelic experiences. By the end of the second album (Lo-Fi Hipster Trip), he had to be committed to "the Sheraton for junkies", and finally found Big Daddy Carlos, the reference that inspired him to open up his own first brothel in Porto on the third album, Cimo de Vila Velvet Cantina. What could go wrong now?
Well, to start, the album was leaked onto YouPorn's site. The group also sold VHS tapes that could have been easily mistaken for being vintage porn for the easily distracted. Conjunto Corona's zany, surprising and highly dubious universe also reveals a deep love for Portuguese culture with no bigger example than "Chino No Olho", a tribute to a slew of classic national bands.