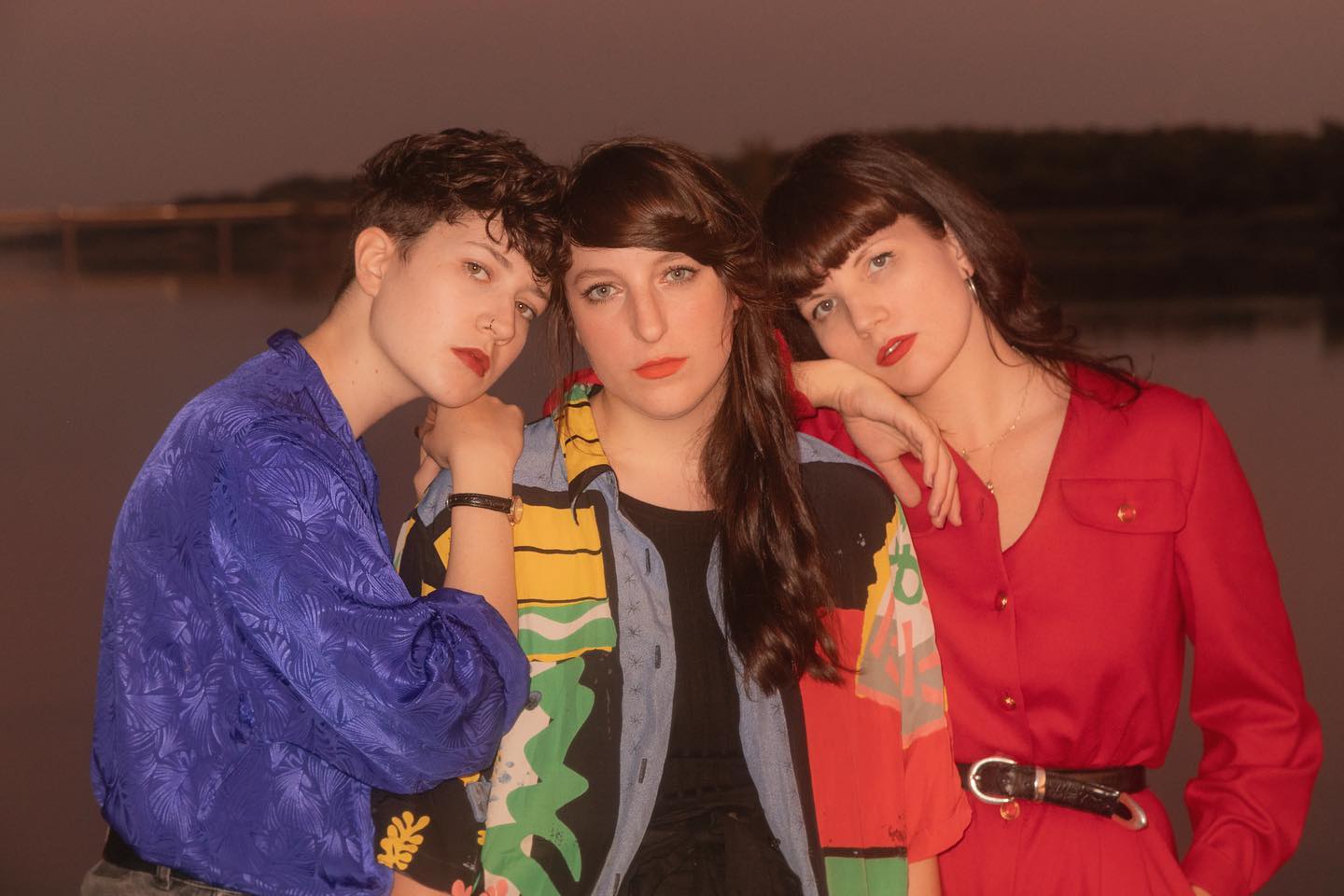 Über uns
Abspeichern unter
Dum Dum Girls, Vivian Girls, La Sera
" Surf rock goodness that's catchy as hell "
Ah, summer camp. Roasting marshmallows around the campfire, fighting over who got the top bunk, making tie-dye t-shirts. Heady days, right? But Austrians Dora De Goederen, Tamara Leichtfried, and Viktoria Kirner did something far more constructive with their time at the Pink Noise Girls Rock Camp; they became DIVES. Bonding over a love of grunge-y guitar and surf rock sounds, they quickly put together their self-titled debut mini-album – released on Siluh Records in late 2017 – and set about gigging as far and as wide as they could.
Such an approach has paid off well – they've toured all over Europe, and wowed audiences at some of the most prestigious showcase events like c/o Pop and Reeperbahn. Fuzzed out guitar and swirling, garage surf songs hark back to 80s influences like Black Tambourine, but there's plenty of modernity here too; fans of Vivian Girls and Dum Dum Girls will find much to love. Yet DIVES do plenty to distinguish themselves from their peers; two-part singing by Leichtfried and Kirner, swapping instruments, and a confidence that means they're not shy of challenging the listener. "How can you feel when your heart's made of stone?", they sing on "Tomorrow".
The trio's friendship is deep, and that's reflected in the music. It's not easy carving a distinctive path through such a traditional, well-trod genre, but DIVES sound just like what they once were; three kindred spirits having fun at camp, doing what they love without a care in the world.