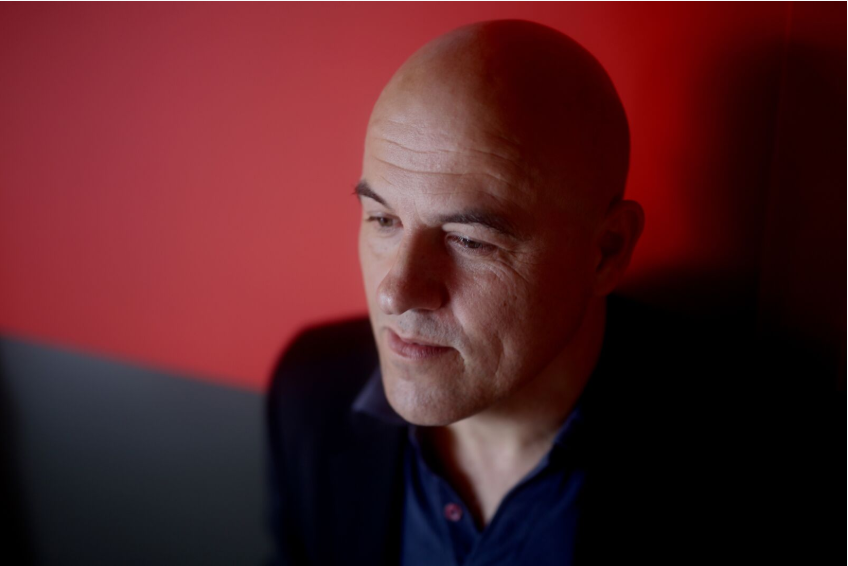 Über uns
Abspeichern unter
Alain Bashung, Christophe, Barbara
Freestyle
Intelligent, sensitive pop
" One of the most impressive cornerstones of French pop "
NEW RELEASE – NOVEMBER 2020
He has released a dozen albums so far. He has published several books and inspired a few as well. He has become the godfather for a whole generation of French artists. He has spent a huge amount of time on tour since the early 1990s. Recently, he even played the prestigious Philharmonie de Paris. More than 25 years after his first album, La Fossette, was released, Dominique A's importance in French music is unquestionable.
As a child, Dominique A grew up in Provins, then his family moved to Nantes when he was a teenager. Like many music lovers, this transition from childhood to adulthood shaped his artistic tastes. He particularly loved punk rock, literature, new wave, The Cure and Joy Division. As a singer-songwriter, he applied this DIY, minimalist ethos to his own music, with poetic lyrics sung in French with an androgynous voice, and that worked brilliantly. With striking songs such as "Le Courage des Oiseaux", "Le Twenty-Two Bar" and "L'Horizon", combining delicacy and cleverness, he completely reformed the French chanson movement. He got inspiration from the English pop and rock traditions while singing in French, a concept that had many disciples in the following years (Miossec, Vincent Delerm, Arman Méliès…). Other artists have required Dominique A's songwriting skills – he has written songs for Jane Birkin, Etienne Daho, Françoiz Breut… His new album, Toute Latitude, was released in March and he has already announced another new one by the end of the year. His creativity seems to have no limits, so does his originality.