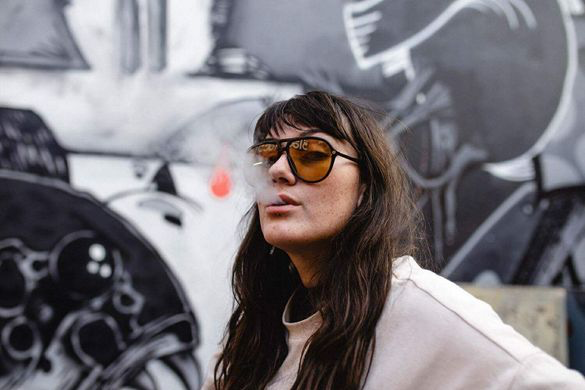 Über uns
Abspeichern unter
Reykjavíkurdætur, CYBER, Dream Wife
Freestyle
Feminist horror rap
" Feminist-inspired horror pop "
Fever Dream is Vigdís Ósk Howser Harðardóttir. Fever Dream uses her rap music to discuss issues such as oppression in modern society, challenging the patriarchy, the establishment of male dominance and hierarchy in modern Icelandic hip-hop; the self-described "Icelandic champagne" wholeheartedly embraces women in hip-hop.
A former member of Reykjavíkurdætur (she left in order to focus on her own music), the theme of feminism is strong in Fever Dream's music. Fever Dream's previous experience as a performance poet shows in her music, making use of catchy wordplay, direct words and clear delivery, always with an underlying message even in the most light-hearted of lyrics. She now proclaims that she no longer needs acceptance from the hip-hop community and chooses instead to charge forward, paving her own way regardless of what naysayers might choose to think.
Vigdís Ósk is a feminist in all areas of her life, having participated in high-visibility Icelandic protests such as Free the Nipple and Slut Walk. As part of the European gender equality initiative Keychange, Fever Dream has performed at Tallinn Music Week, and has also toured with fellow feminists Dream Wife. She is an ardent vegan and has been Berlin-based since 2018.