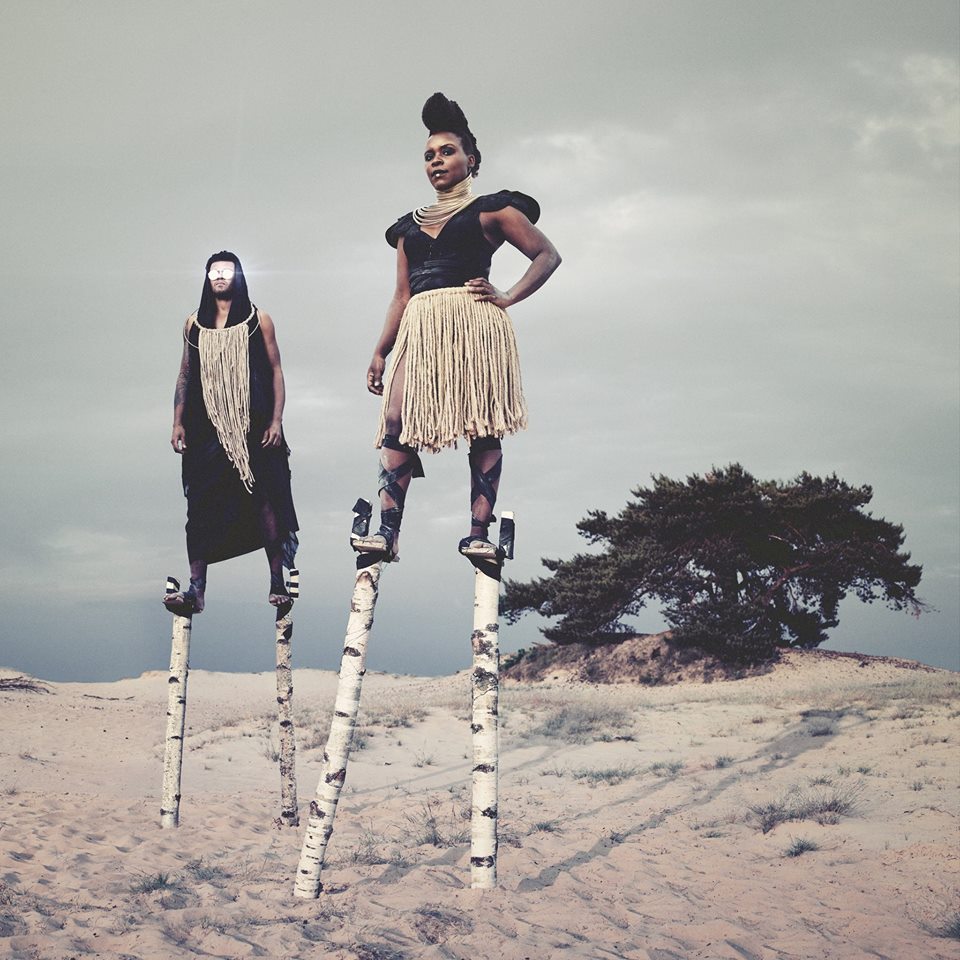 Über uns
Abspeichern unter
Buraka Som Sistema, Batida, Branko, Arp Frique
Freestyle
Afro-Moombathon-Kuduro-Bass
" Awesome Beats from Africa "
Some people say that Portugal is the gateway between America and Africa to Europe. And they are probably right. Gato Preto is the project that brings together MC Gata Misteriosa, raised in Lisbon from Mozambique heritage, and Lee Bass, half-Ghanaian and half-German. The music they make mixes references from baile funk from Brazil to township techno of South Africa. And they are travelling the world to showcase their tunes.
In 2019, Gato Preto is set to released their sophomore album after the debut record Tempo. Two years ago, we got to listen to 12 songs that joined the forces of Lee's beats and Gata's strong vocals. If you listen to a song like "Pirao", you'll find the key ingredients to Gato Preto's sound.
They cook with raw ingredients like the percussions from Senegal and Angola, season with some spices from Portugal and salt from Germany. Then finish it in a high heat, blending all ingredients in a computer directly to a house party.
And, like any good house party, they invited some friends over from around the globe. MC Zulu (Panama), Edu K (Brazil), Delasi (Ghana), Bizt (Portugal) and Diamondog (Angola) bringing some fat and acid to the table.
Gato Preto have been touring almost non-stop since 2017. Starting in Germany (where the duo is currently based) and then visiting France, Belgium, the Netherlands or Switzerland. They've also visited the USA, from LA to New York and, when they played SXSW Festival, the Chicago Tribune described the show as "the best dance party of the week".
Now, they are preparing a new album. "Mendinga Carnival", a cover of a classic Cape Verde song, is the first single and features vocals by Dino D'Santiago, Alberto Koenig and Rapaz 100 Juiz.
Some fresh ingredients like the funaná guitars or the criolo language are entering their sound. And they are always looking to bring some heavy "baile" so you even got more tribal remixes like Tom Excell or some acid house like Flux Trax or Ronda Sound Collective.