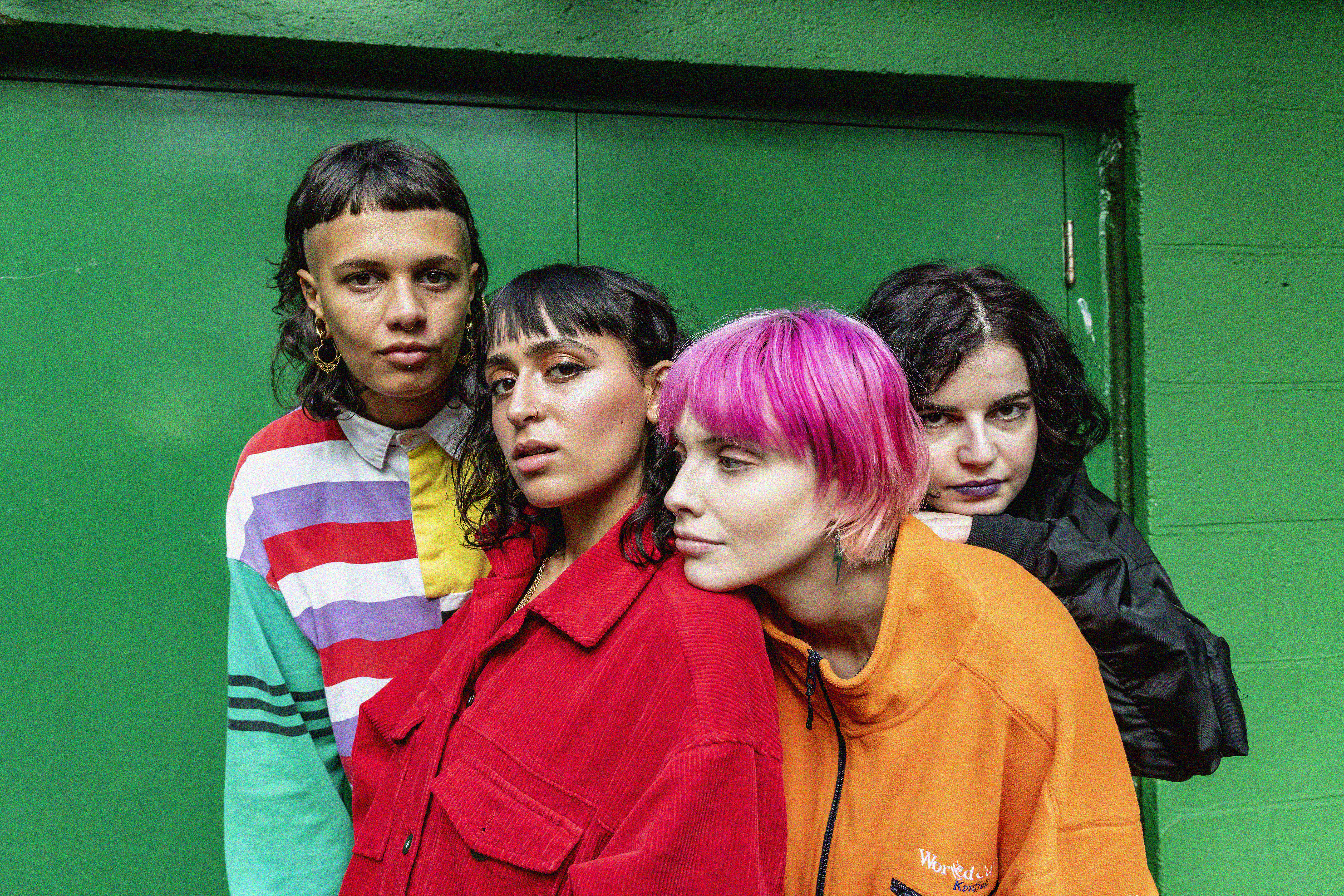 Über uns
Abspeichern unter
The Runaways, Pussy Riot, The Stooges
Freestyle
Alternative rock/post-punk
" Girls-next-door turn into punk badasses! "
NEW RELEASE – November 2020
Brighton-based, trans-national, genre-blenders Ġenn have announced the release of a new EP 'Liminal' via London independent label Everything Sucks Music (GHUM, Honey Joy, Charmpit) on 30 March 2021. Alongside the announcement comes the release of its first single '23rd March'. Vocalist Leona Farrugia says "When I was writing this song's lyrics, I was thinking about the current political situation… with Covid, Brexit, BLM… The chorus is written in the style of a Maltese expression… In Malta, when someone is seen as 'evil', there's a tendency to say that you're gonna pray for someone's soul since this particular person needs your prayers to be saved… Very biblical :P"
Titty Monster distills everything that is real and true about the way punk can speak to you without any preaching. And these four fierce ladies most certainly mean business with their attitude, bouncy drive and uncompromising approach. They are definitely a bolt of energy to the heart!
Post-punk certainly evolved but it hasn't lost any bite as many women now rule the scene, throwing down sassy in-yer-face romper-stompers. Frau, Skinny Girl Diet, The Savages and, the band in question, ĠENN have the mission of making rock n' roll more equal. The Maltese alt-punk quartet first made their mark in August 2012, initially under the name Cryptic Street with which they toured and created music for nine years before being re-baptized as ĠENN; with the infectious 80s-tinged pop-rock of their debut single "Indecisive" they won the Bay Music Award for Best Newcomers.
Since then, the riot girls have crowdfunded and worked really hard on their independently released debut album, Titty Monster, which was created at Temple Studios, Malta, and produced, recorded and mastered by David Vella who has previously worked with the likes of Siouxsie and the Banshees and Rammstein. The album is both deft and vicious, delivering a DIY attitude coming from their ambitious self-expressiveness in vocals and guitars, moving into jagged start-stop territory, roaring and swinging.
MUSIC EUROPE DAY 2020 – INTERVIEW & LIVE 
On Saturday May 9th, from 2pm to 12am, the European Union and Europavox presented a great musical journey for this day that unites Europeans. Recorded by whatever means available and with plenty of imagination, around thirty artists from thirty different countries passed each other the mic to share their music, their optimism and their vision of Europe.