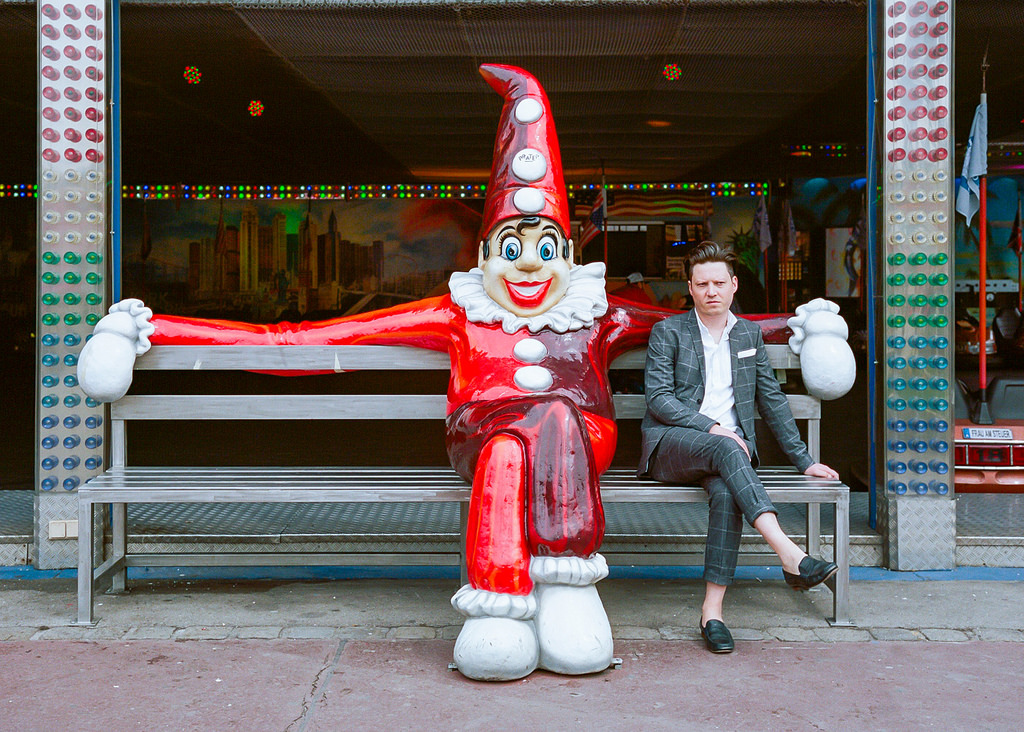 Über uns
Abspeichern unter
Mark Lanegan, Leonard Cohen, Sufjan Stevens
" Forlorn, acoustic poetry that could be the score for all lovers "
Konstantin Gropper is the Renaissance-like musician that is Get Well Soon. Each song a painting, full of melodrama, romance and theatrics, like the sweeping score to a dramatic movie. Funnily enough, Gropper has his fair share of experience writing for film, having contributed songs for films like Wim Wenders' "Palermo Shooting", as well as various other big and little screen pictures and theatre productions. Even more theatrically, his latest LP The Horror is dedicated to the world of nightmares, as depicted by the faux-thriller film trailer released to promote the record. It's a record full of darkness, epic oeuvres and orchestras, as he blends a narrative intertwining from the fictional into the factual. It's a stark contrast from his previous LP, 2016's intense offering Love and yet, even though the themes are different, the intensity is still the same.
Throughout his discography, Gropper has managed to perform some dark alchemy on some classics. Listen to his twisted, passionate, Nick Cave-like version of "Careless Whisper", the dark folk re-telling of Underworld's classic "Born Slippy", and the ghastly take on "Rocket Man". It goes hand in hand with his eulogies and pomp and fair that have defined his dark, stark and grisly folk. A classically trained musician, his music is deeply layered, multi-instrumental, and full of harmony.
Described by his press team as the Caspar David Friedrich of his generation, Gropper is the true romantic artist of our times. Crafting moments of despondency and joy within a single breath, Gropper is probably already penning another song for another sad film, about lovers lost in our times of emptiness.