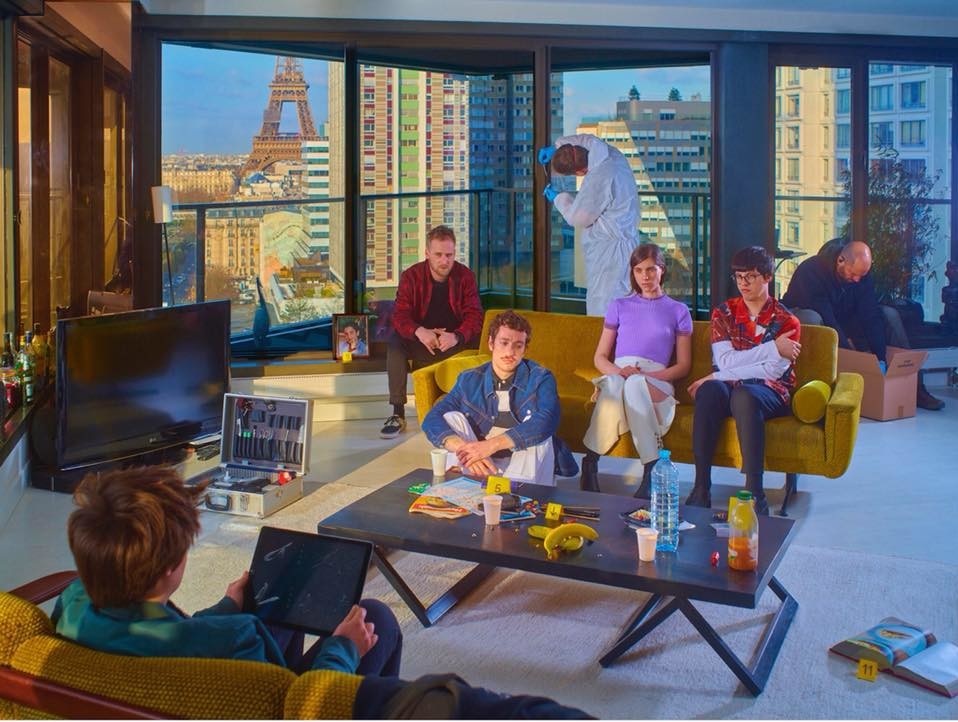 Über uns
Abspeichern unter
Joy Division, The Cure, Alain Bashung
Freestyle
Dark, literate songs
" A gifted quartet, blending cold wave with electro-rock "
Could Grand Blanc's music be explained by their growing up in Metz, a city in northeast of France, known for its cold climate and the post-industrial buildings of its suburbs? Just like Joy Division, one of their major influences, it seems that this young band is the direct product of their surroundings. Combining post-punk, rock, new wave, cold wave and electronic sounds, their music conveys a sense of boredom, tension, darkness, desolation, even despair, but their songs are strangely addictive. It's quite easy to lose yourself in them.
In 2014, Grand Blanc's first self-titled EP made them one of the most captivating newcomers in the French scene. This hope was confirmed in 2016 with the release of their first album, Mémoires Vives, followed in September 2018 by Image au mur. This second album shows that they have become adults without losing their ardour and idealism. Bravely sung in French, their literate lyrics come to life thanks to two voices: they belong to Benoît David and Camille Delvecchio, in a boy/girl dialogue which is one of their most powerful assets. Grand Blanc have now left Metz, their hometown, for Paris, where they have written an ode to one of the capital's northeast neighbourhoods: "Belleville", the first single off their new album. The second single is called "Los Angeles" — their poetic urban dreams become great songs. This desire to go somewhere else is at the heart of their new album. We will keep on following them wherever they go, even to the moon.