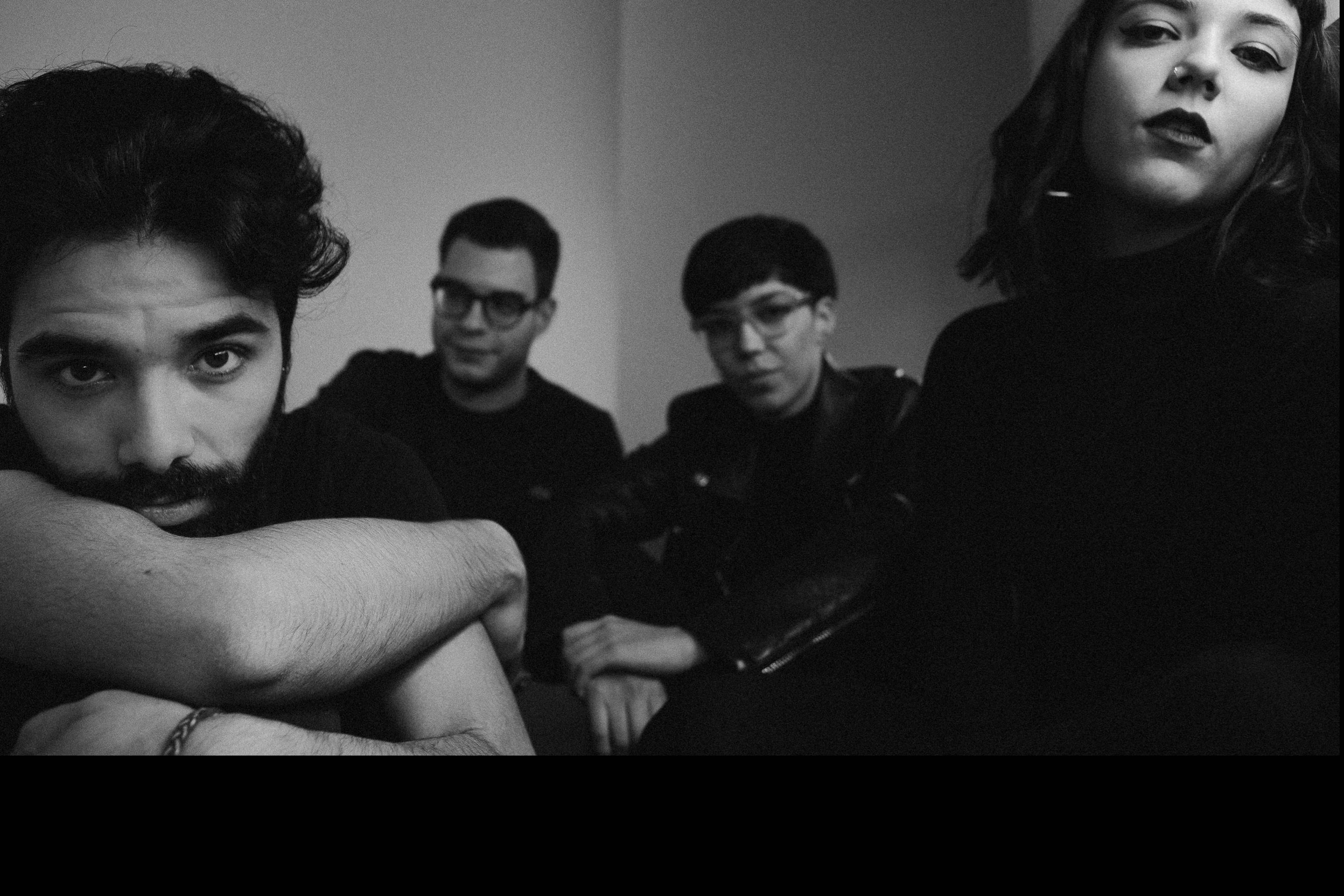 Über uns
Abspeichern unter
Chvrches, Portishead, Mão Morta
Freestyle
Alternative Rock with a twist
" If guitars can play synths with a twisted angel singing "
"I Hope I Won't Die Tomorrow" is the closing track of the sophomore album by brother and sister duo Grandfather's House. The track written by Tiago Sampaio and Rita Sampaio brings strong feelings like angst and anger over a conversation between the keyboard and the guitar. A clash of Chvrches vs Tricky or Angelo Badalamenti vs Tom Waits. Or, if you want to dig deep inside portuguese music, Mão Morta vs peixe:avião.
Grandfather's House album Diving was created during a creative residency in Gnration, a cluster for arts and culture in the city of Braga. They were challenged by the artistic director Luis Fernandes to step outside of their comfort zone and to explore angles to their music that were not explored before. The step forward from the first album was enormous.
THE album before that one, Slow Move, was released in 2016 and it laid the foundations of the duo. Everything in it felt lighter with a slight punk rock feeling where the guitars built the tempo and the synthwork gave it an experimental feeling. The result was a naive album that laid the groundwork for further exploration.
During 2016, they toured a lot with this album hitting more than a hundred gigs around Portugal and an European tour in 6 countries that included Sziget Festival in Hungary. Sharing stages with Cigarettes After Sex or José González  brought more experience, more consistency and new audiences to their music.
So, late last year, when they got invited to Gnration they invited new musicians to be part of the project. They are joined on stage by drummer João Costeira, but on this record they bring a keyboard player (Nuno Gonçalves), a saxophonist (Mário Afonso) and a special voice (Adolfo Luxúria Canibal from classic local rock band Mão Morta).
Adolfo sings the opening track "Nah Nah Nah" setting the tone for the entire album: raw, dirty and dark. Tiago's guitar is more confident and the rest of the instruments bring this song from a smoky environment to a twisted glamour joint.
They say the album is divided into 3 acts: darkness, hope and healing. It tell the story of a girl that goes through her memories with pain, sorrow, vulnerability, confidence and even positivity. Rita's voice sometimes goes to places where Beth Gibbons (Portishead) already went, in a positive way. We can feel her strong energy and her life, scars and everything.
It's hard to select songs from this album because it feels, when listening from top to bottom, that this is a road trip. A voyage that the band wanted to take the listeners into. But, if you only have 4 minutes to spare, listen to "Nick's Fault", a song inspired by Nick Cave that captures the essence of Grandfather's House music.