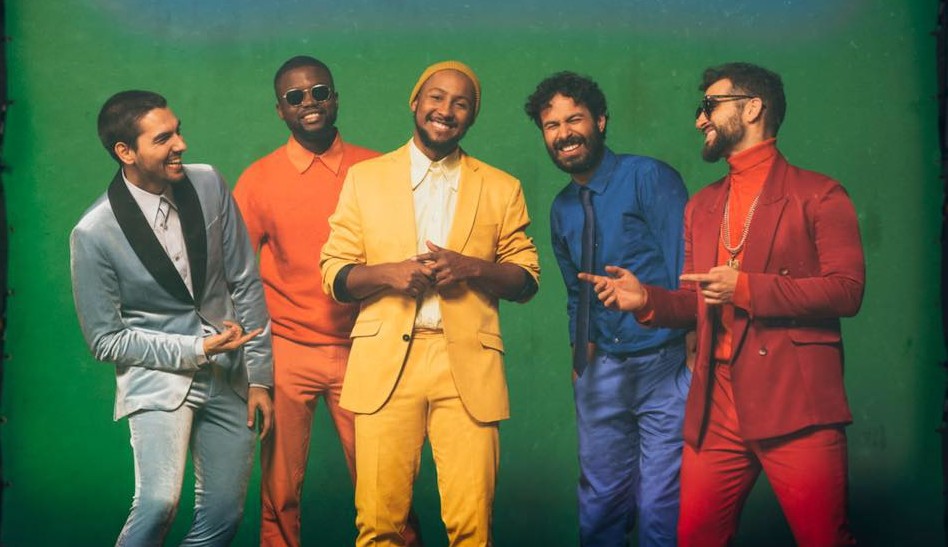 Über uns
Abspeichern unter
Prince, D'Angelo, Janelle Mónae, Expensive Soul, D'Alva
Freestyle
Soulful R&B Funk Pop
" Always looking for the perfect soulful song "
Back in 2007, if you wondered in the streets of Lisbon, you would probably bump into HMB in some bar, small club or even at a church. They started at a Christian youth center with lots of gospel chants and a wish to write their own music. Just 5 friends with a common love of good tunes, well played and with a positive vibe. And if you are wondering about their name, HMB stands for Heber Marques Band, the name of the founder, singer and songwriter of the band.
In 2012, they finally released their self-titled debut album that featured songs like "Dia D", a more funk pop tune, or "Essa Saudade de Ti" a laidback soulful mellow song. This was a hard path to walk but it paid off.
Soon their music was playing on the radio, and they made several TV appearances and found media coverage from Vogue to music magazines. Heber Marques, singer and composer for most tracks, started to get invited to write for other musicians like Matias Damásio or fado singer Mariza.
Sente, the sophomore album, was released in 2014 and brought more fans to HMB's music. With more experience came more colours to their music and they requested the help of some friends like Da Chick, DJ Ride or Samuel Úria to the new songs.
They played almost non-stop for two years after the release of the second album and went as far as Africa, performing in countries like Namibia, Mozambique, Botswana, Zimbabwe and South Africa. In 2016, they got nominated as Best Portuguese Act at the MTV Europe Music Awards.
Ten years after they started, and with the release of their 3rd album, titled +, they finally made it big: Eleven brand new songs made their way through all radio stations and TV channels. They even have a song as the main title of a soap opera. If you have any question as to why they made it, just listen to their song with fado singer Carminho, "O Amor É Assim".