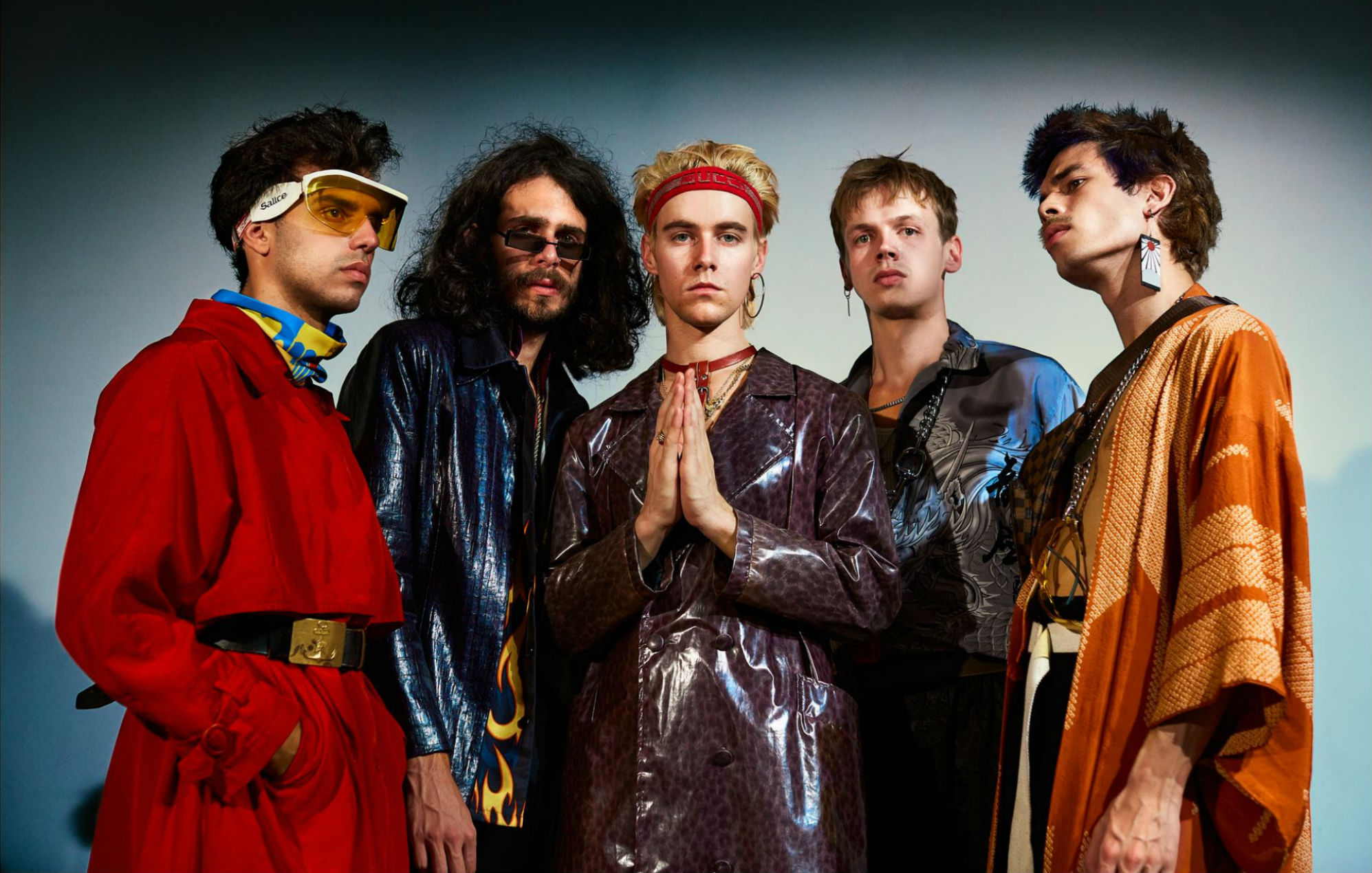 Über uns
Abspeichern unter
Fat White Family, Fischerspooner, Robots In Disguise
Freestyle
Glam funk electro-punk
" The lovechild of David Bowie and Freddie Mercury, raised in a squat on a diet of punk and disco. "
Shock tactics are nothing new in music, but it's rare to see a band back up the bluster with brains. London six-piece Happy Meals Ltd – now stylized as HMLTD – have certainly ruffled a few feathers, but there's a depth to their art that sets them apart from those who court controversy for it's own sake. Rightly hailed as one of the UK's most exciting new bands, they blend a punk, don't-give-a-fuck ethos with Bowie-esque glam sensibility; glitter, colourful make-up, and androgynous outfits all form part of their arsenal.
Musically, they veer from rock to electro to post-punk, a seedy mix of styles that somehow, in their hands, makes perfect sense. First single 'Is This What You Wanted?', a slow, seductive burner that oozes studied cool, set the template early on and won them a host of influential fans, Zane Lowe among them. The only other official track they've made available, 'Stained', is a three-minute romp that starts out all angular guitars before collapsing into a goth-tinged EDM banger that ends in a ghostly, woozy outro.
Whilst the few gigs they've played have been crazily shambolic, they've also whipped up a buzz with avant-garde explanations for their controversial, violent lyrics and their (since deleted) Tumblr which depicted, among other niceties, people in body bags, white hands wrapped around guns, and a leather glove with cum on it. Not for the faint-hearted, then, but if you're looking for the decadent and daring, these boys are currently where it's at.