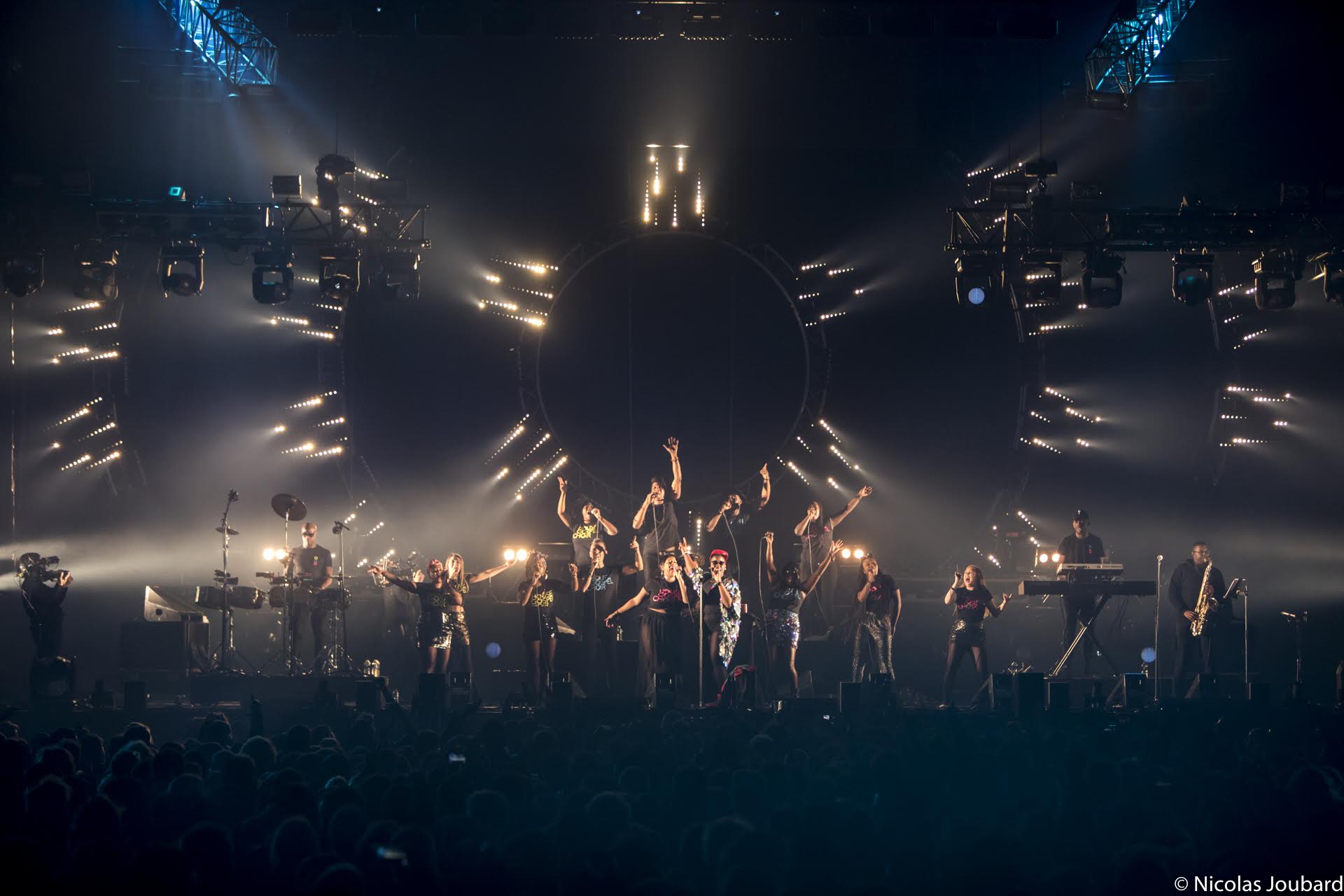 https://www.youtube.com/watch?v=_B8HS_dT3aE
Über uns
" "
The concept might sound like something that can not possibly work: gospel choir meets house music. But of course, like so many times before, the things that are not suppose to work are the ones that end up working. This is the case of House Gospel Choir. The band, consisting of a large and varying number of singers comes from London, UK. Their motto comes from the late Chicago DJ Frankie Knuckles, who once described house music as "a church for people that have fallen from grace".
https://www.youtube.com/watch?v=_B8HS_dT3aE
The band was formed by Natalie Maddix, a singer and producer herself. The artist ShezAr is directing the gang, and on their live sets you can witness DJ Funk Butcher, percussionist Dezt Bongo and keybord player Stevie Mac on stage with the singers. Their audience, referred to as "house guests" is often invited to join the singing. "Guest" is a great word to describe the feeling one has while witnessing this band on stage: they invite you to their party, and they do not only perform but also share their music and want to make everyone feel invited. With this the band wishes to share their vision: the understanding that we all have our own voices and can not all speak at the same time but we can sing together as one voice and that way be understood. Quite a noble vision!