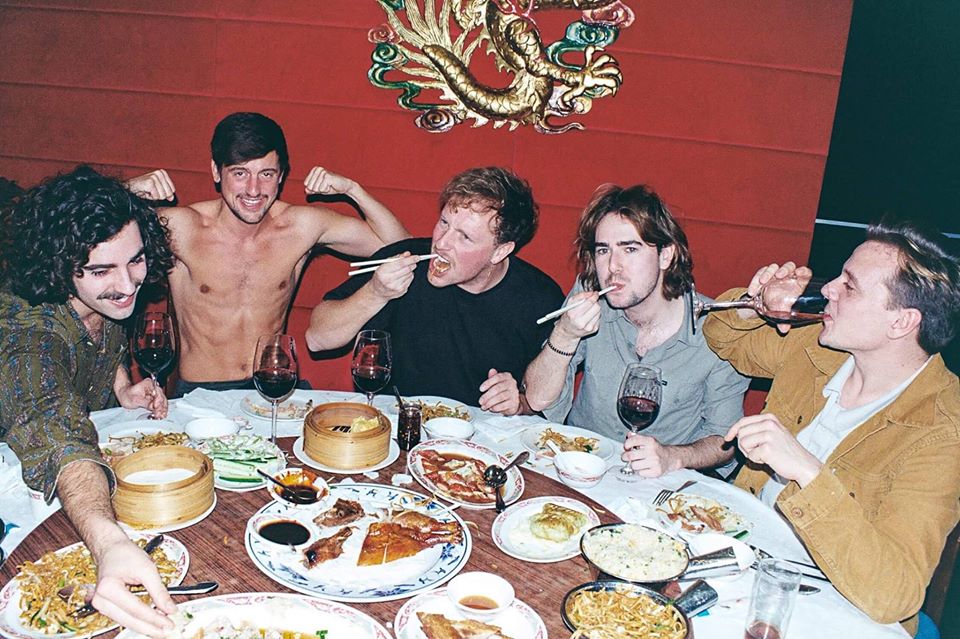 Über uns
Abspeichern unter
Ty Seagall, Thee Oh-Sees, King Gizzard & The Lizard Wizard
" The sound of greasy garage rock lifers if they had grown up in sixties' southern California "
There's something happening in The Netherlands. A legion of sharp, smart guitar bands have exploded from the country's burgeoning underground scene in recent years, all killer riffs and an admirable stubbornness about succeeding on their own terms. The latest to make some (literal) noise are Iguana Death Cult, a four-piece from Rotterdam whose unholy racket blends fuzzed out surf guitar with wild garage psych rock and a healthy dose of punk – a heady mix that's ripe for crowd surfing, moshing, and general madness.
Ty Segall is their hero, and it shows – there's plenty of fiery spirit and grandiose grunge on display, but all tempered with a melodic grace. Witness the hazy psychedelic beauty of "The Dreamer", or the soft-focus of "Freak". Yet it's when the band get unruly and spin out of control that they truly sound special. Their live shows are already legendary affairs, manic freak outs where the band whip everyone, including themselves, into ever greater frenzy – imagine "Can Of Worms" or "Voodoo Mirror" with seat belts off and the accelerator jammed to the floor – but it's all par for the course for a group who rides around in a vintage 1981 fire truck and record in a shipping container.
There's grease and sweat and joy in their throwback sounds, but also unbridled passion; they remain staunchly independent, doubling down on their impulsive, hyperactive tendencies. "Surfgaragemonsters" said one site, an apt description of their louder-than-loud aesthetic. All hail Iguana Death Cult, then — your new leaders await.