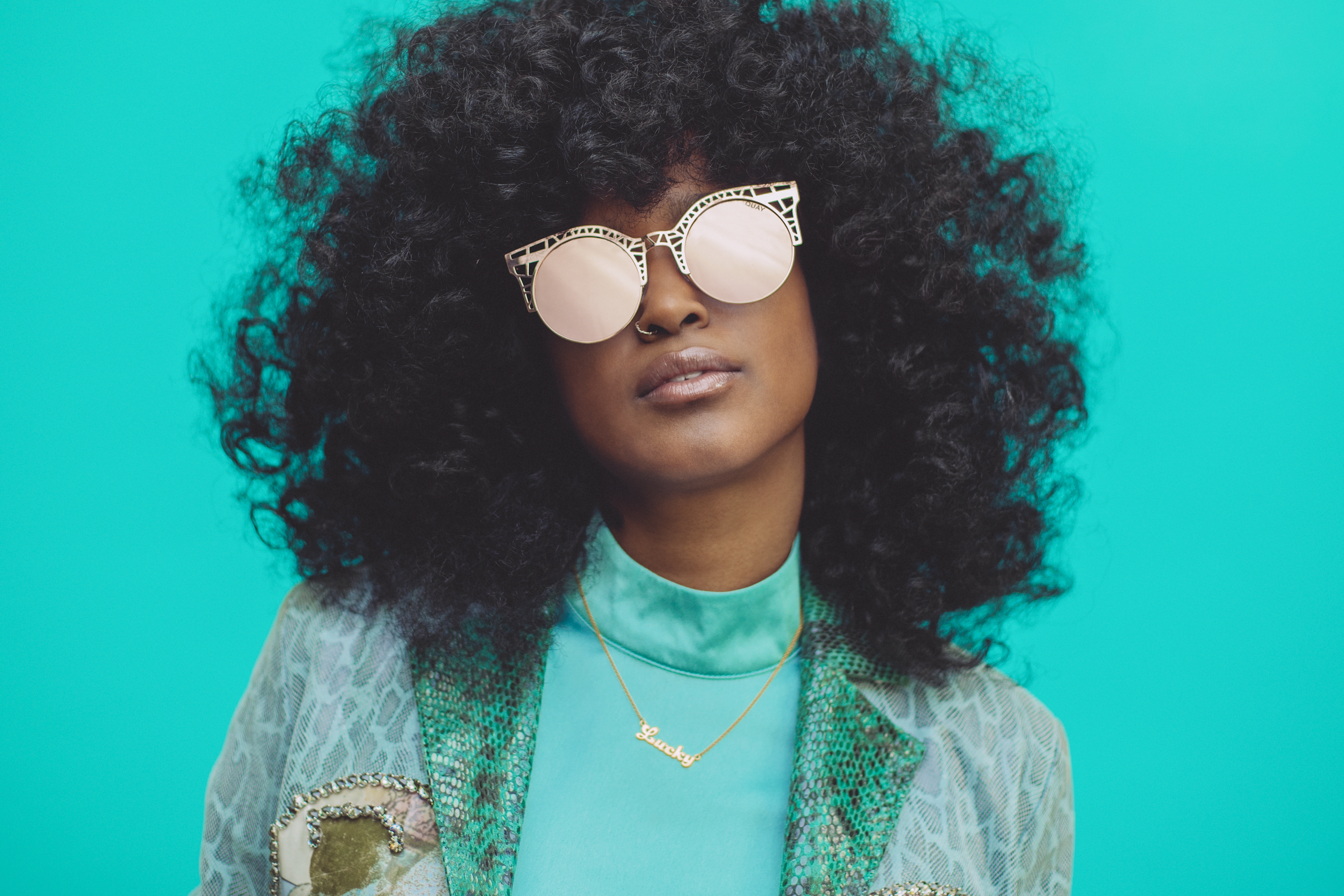 Über uns
Abspeichern unter
De La Soul, Kodie Shane
" Upbeat-shiny-happy hip hop "
Iris Gold was born in London and raised in Denmark, experiencing a nomadic life, squatting above the Folktreat and being part of the autonomous Freetown Christiania, surrounded by free thinkers and ideologists. This is where she probably developed the free-spirited streak and a bohemian approach of life that she siphoned into her music creating a summery fusion of hip hop beats, soulful laid-back vocals and a modern twist of sunshine pop.
2019 finds her officially debuting with the fittingly titled album Planet Cool, featuring a zero-racism-tolerated lyrical approach that goes perfectly with her infectious positivity and youthful energy. Everything in her music has to do with embracing your true self: "Own Vibe" deals with self-image and not being bothered about other people's opinion, "All I Really Know" is about getting on your feet and "A Lot to Give" talks about traps of the self-made walls in your mind. When much of today's pop sounds utterly boring, Iris Gold makes music driven by her vibrant spirit and youthful charisma, skillfully merging the 60s-70s trippy countercultures with her West Coast hip hop influences and posing a pinky, psychedelic drift. Iris Gold comes in clear colors and with a romantic view of the world like a fluffy coat made with cotton candy; more importantly, she promises a new era of positivity in hip hop.