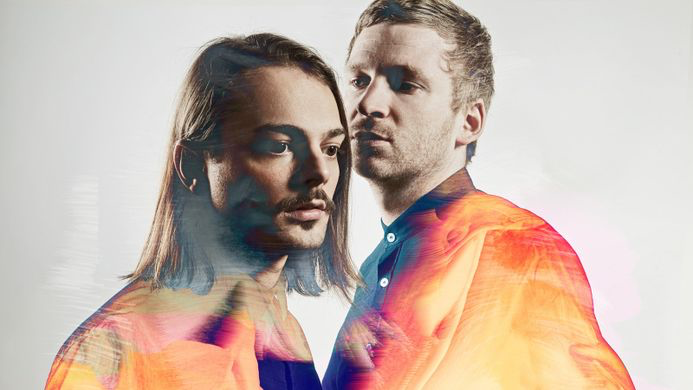 Über uns
Abspeichern unter
Jon Hopkins
Freestyle
Minimal techno, ambient, electronica
" Ambient meets EDM "
The electronic duo of Janus Rasmussen and neo-classical composer Ólafur Arnalds are an unlikely pair, but one that nonetheless form a force to be reckoned with. Since their formation in 2009, Kiasmos have played Europe, Australia, Asia and North America, earning new fans everywhere.
Kiasmos was the accidental result of making beats on a bus while Arnalds was a sound engineer on tour for Rasmussen's band, Bloodgroup, as early as 2007 and before the start of Arnalds' solo career; it wasn't until much later that they realised their musical experiments had become a project with a life of its own. Their debut self-titled LP was released on Erased Tapes in 2014 and quickly took off, with fans eager for the slow-burning, immersive club soundscape the album had to offer. Their most successful song "Looped" has over 19 million streams on Spotify today.
One of the challenges of maintaining the Kiasmos project has been working it alongside the two artists' solo careers; the start of Ólafur Arnalds's solo world tour has meant that Kiasmos is technically on hiatus. However, the duo continue to squeeze in performances wherever they can, and have played to Spain's Paraíso Festival in 2018 and the Netherlands's Lowlands Festival 2018.
True to the spirit of collaboration, Kiasmos has worked with artists such as Bonobo, Stimming, and Högni; Kiasmos and Högni were featured on the Erased Tapes 10th anniversary box set, 1+1=X.