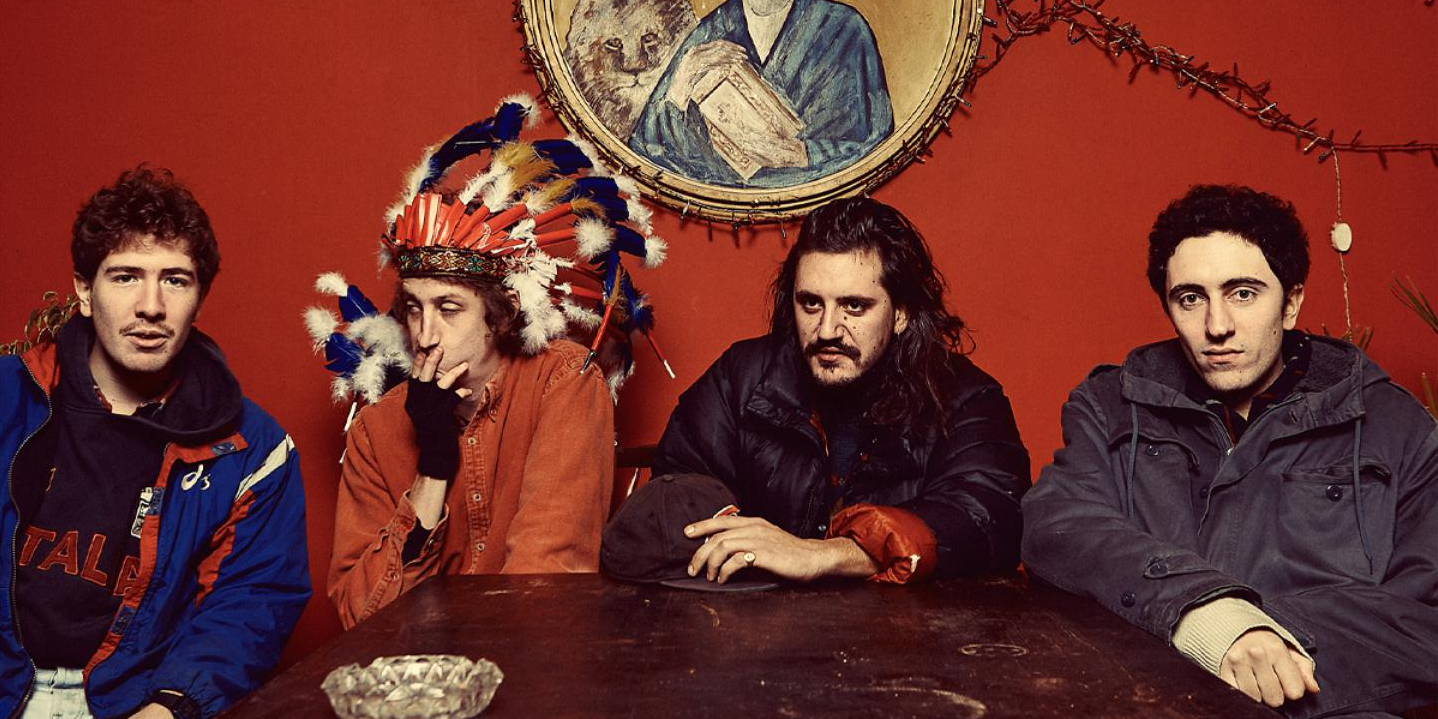 Über uns
Abspeichern unter
The Velvet Underground, Fat White Family
Freestyle
Brilliantly deranged garage rock
" Hilarious and thrilling, satirical and brutally honest, DIY garage music from a crazy French band. "
Gathering information on Le Villejuif Underground means trying to find out whether the impressive number of crazy stories about them really happened or not. Alarmingly, it seems that all of the tales are true. Their singer used to live in a squat, then the other three members offered him to move into the garden shed of their house, located in the suburban town of Villejuif, south of Paris.
One of their videos spoofed Marine Le Pen's recent presidential campaign video. They toured China for three weeks. They own a baseball cap with the words "Make Villejuif Great Again" and have started a hashtag with that phrase. Their van broke down on the Spanish freeway and they asked for help on Facebook, in exchange for "a private acoustic strip concert" by their singer.
Both hilarious and thrilling, satirical and brutally honest, their DIY garage music is not only a tribute to certain great 1960s bands (The Mothers of Invention, The Fugs …). Their tongue-in-cheek name seems to hint at a lifelong passion for the Velvet Underground. And though the four guys (three Frenchmen and one Aussie expat) claim they prefer the Beach Boys, their music seems to prove them wrong. Fuelled by rough guitars, lo-fi effects and nonchalant vocals, their songs owe a lot to Lou Reed's cult band.
After releasing their first album in 2016 on SDZ Records, they signed to Born Bad Records and released the amazingly wild Heavy Black Matter EP that same winter. A new album will soon follow from these unlikely heroes of French rock.