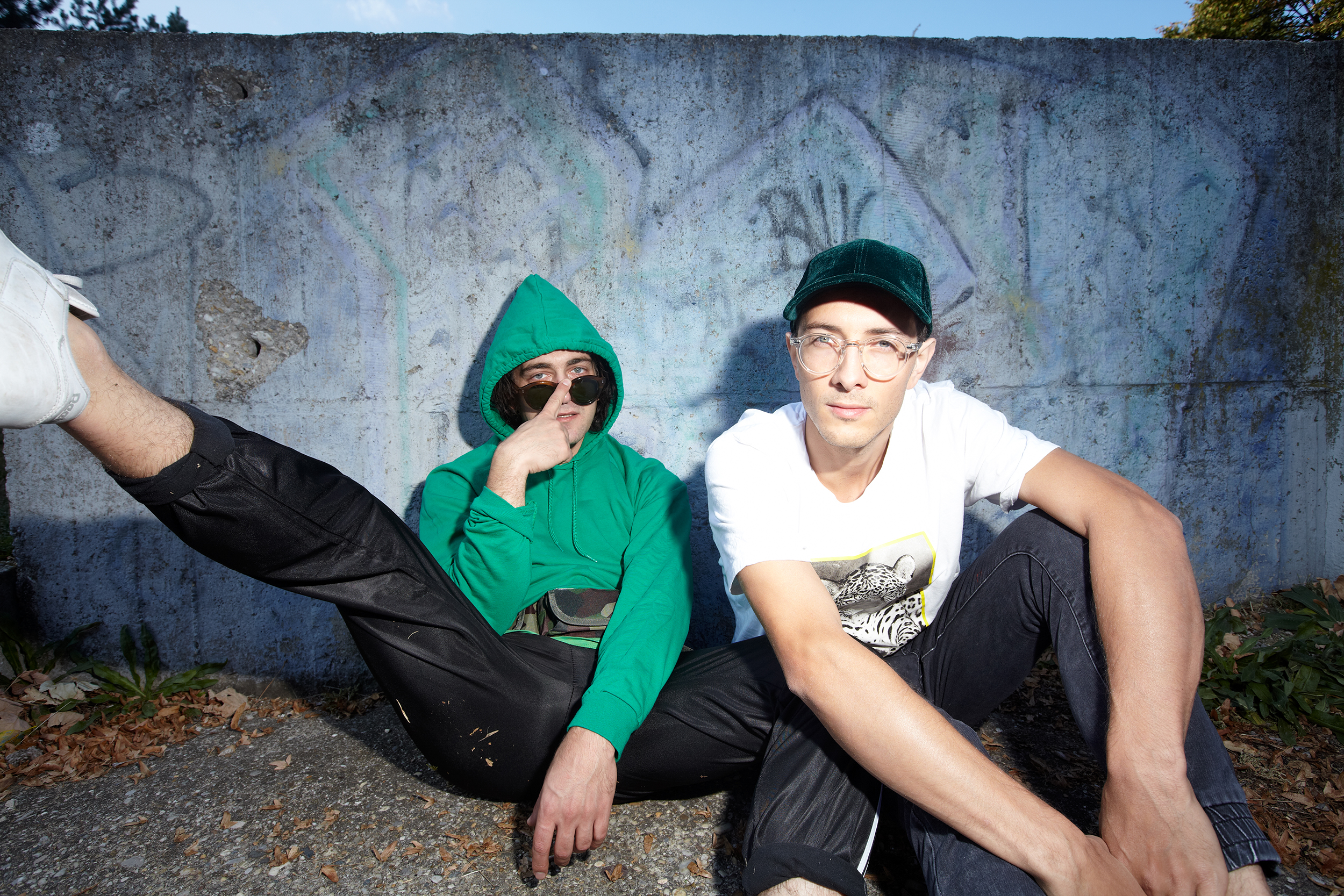 Über uns
Abspeichern unter
Architecture in Helsinki, Superorganism
" A soundtrack for the best memes "
"Taking the Mickey" means making fun of someone. It's an English expression, but you'd be forgiven for thinking it was Austrian or Slovakian after hearing these two guys. There's humour, there's tongue-in-cheek twists, there's not taking themselves too seriously, but despite all the tomfoolery, the resulting songs are serious bangers. 
Drenched in energy and vivaciousness, it's surprising to hear the pair say their music comes from dark places – a means of survival in situations where you have nothing to lose. The lyrics might retain some sobering themes, but the music, an outlandish electro-pop mishmash of instruments, samples, random sounds and whatnot, is perfect for drowning out the worries and finding new resolve to overcome any challenge. 
The duo, currently based in Slovakia, have been putting in a lot of showcase hours, and they've released one album so far, as well as a couple of collaborations before 2020 went into lockdown mode. They've kept busy nonetheless, including treating us to a quirky rooftop set during Music Europe Day, but even if they hadn't, we'd surely have sought them out online. After all, it's the age of the internet, and theirs is the sort of music you'd come up with if you were trying to make a soundtrack for memes – those poignant ones, the ones that throw up a harsh truth but twist it through humour so that you find yourself laughing along with them,.Even if they might be reflecting a dark part of your own soul.
Oof, that turned heavy quick. Best put on some Mickey. #MickeyMickeyYeah!