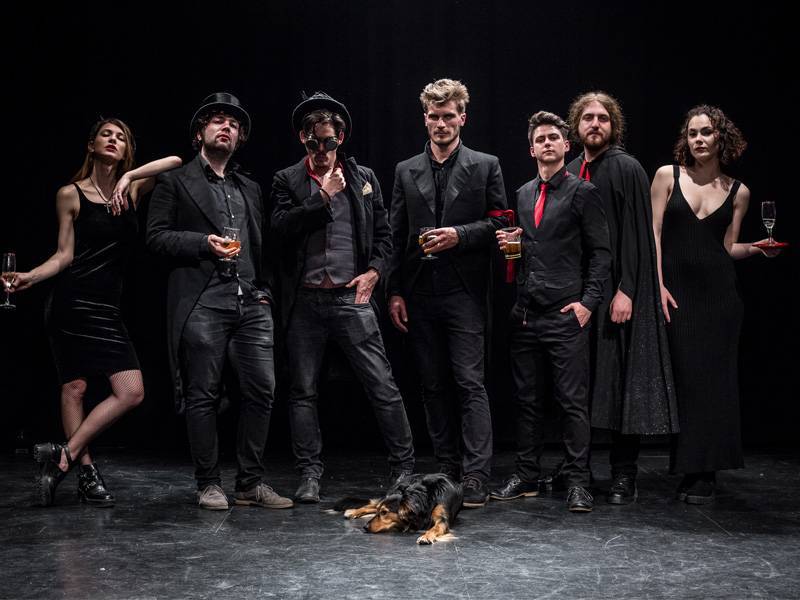 Über uns
Abspeichern unter
Yo La Tengo, Ketch Harbour Wolves, John Parish
Freestyle
Artcore, Post-Punk, Avant-Rock
" Research of avant-garde music legacy "
They called themselves an art collective to make clear that Moskau isn't just a dark-coloured post-punk band. Moskau Introduced themselves to the wider audience through the self-released and very well accepted 2017 double LP Violence and Sorrow.
Digging deeper into the past of the three school friends with the same first name — Ivan —, the trio started performing together in the northern Croatian city of Koprivnica near the Hungarian border. The local theatre was like an indoor playground for their early stage experiences. A few years later, Moskau invaded Zagreb clubs presenting a loose collective of experimental musicians, DIY artists, stage performers and avant-garde explorers. Their always enthusiastic and highly persistent research of the 20th century avant-garde music legacy pushed them to the 50th anniversary live-in-studio rework of The Velvet Underground's 1968 masterpiece album White Light White Heat. It was a carefully crafted tribute to their ultimate musical heroes.  
Over the years, Moskau expanded to 7-piece band with occasional vocal contributions by Zagreb trip-hop princess Sara Renar. More recently, Ivan Grobenski released his first solo album On Death and Other Problems, recorded with a little help from the other band members.