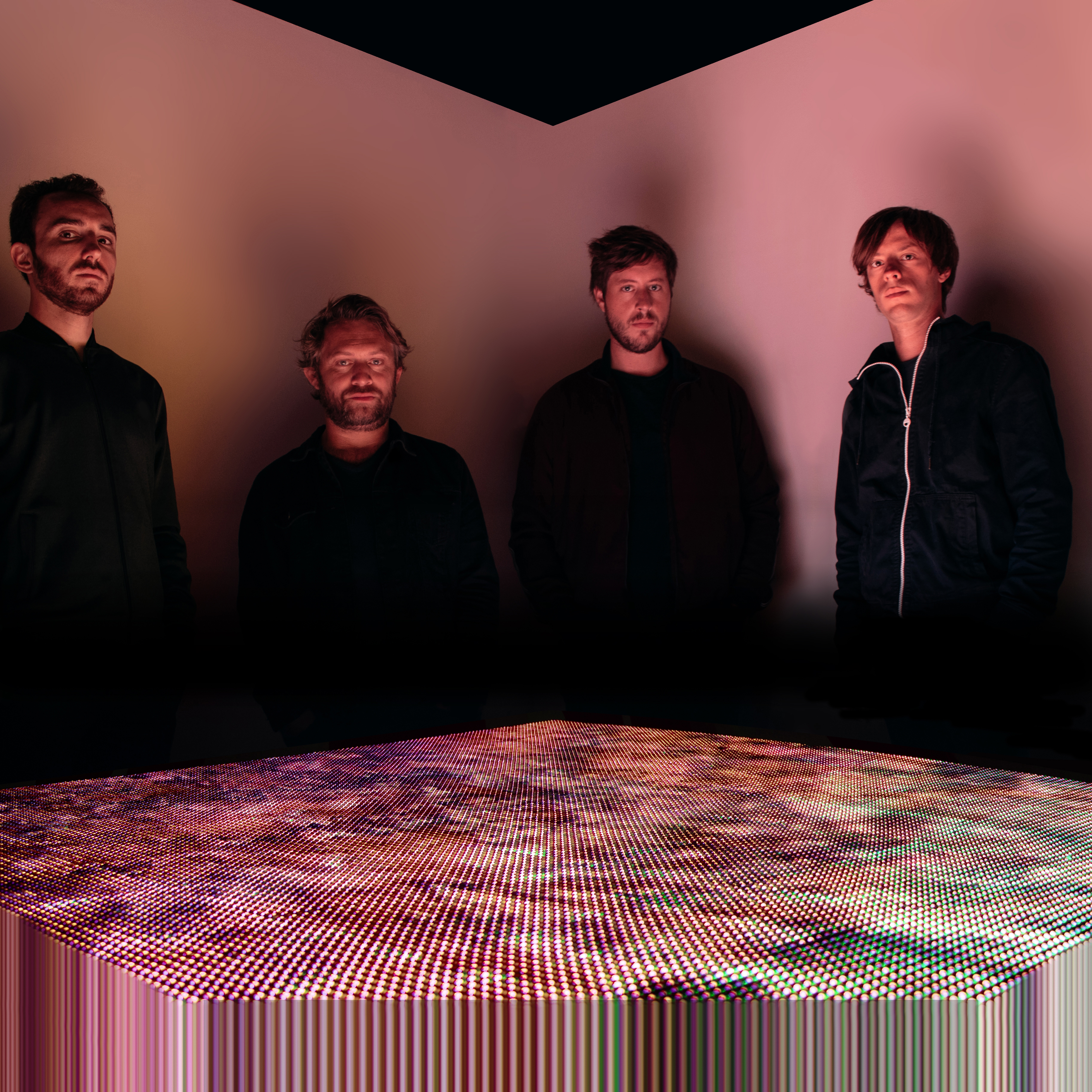 Über uns
Abspeichern unter
Archive, Son Lux, Suuns
Freestyle
Subtle electro-pop
" Night visions from elegant newcomers keen on electro sounds "
Their sense of aesthetics and graphic design is clear in the way they write their name: N U I T (the French word for "night") was founded in 2014 by four musicians from Le Havre, a city of Normandy with the second largest port in France. Sometimes, bands who live by the seaside dream of what's going on beyond the horizon, on the other side of the sea. N U I T's music can provoke some daydreams and may have been inspired by at least one band form the other side of the Channel: Archive, who skillfully mix trip-hop, post-rock and electronica.
In 2014, N U I T released their first EP, Enjoy The Night, with an intriguing black and white video. Many more songs and videos followed. The four band members produce and write their songs, sharing an interest in all the aspects of music (videos, stage lights, set design, artwork…). Their self-confessed influences range from Archive and Portishead to James Blake, Son Lux and Suuns. Their music spans both pop and electro, with a taste for haunting atmospheres, powerful rhythms and elegant vocals. Bearing such a name, it's no surprise that they like hiding mysteriously in the shadows when they're playing live.
In 2017, the band created a soundtrack in binaural sound which was used during four months to celebrate their city's 500th anniversary, then they reworked it during their residence at Radio France. Their new EP, Hurry, is going to be released in January 2019: a new opportunity to discover their intriguing world and "enjoy the night" with N U I T.