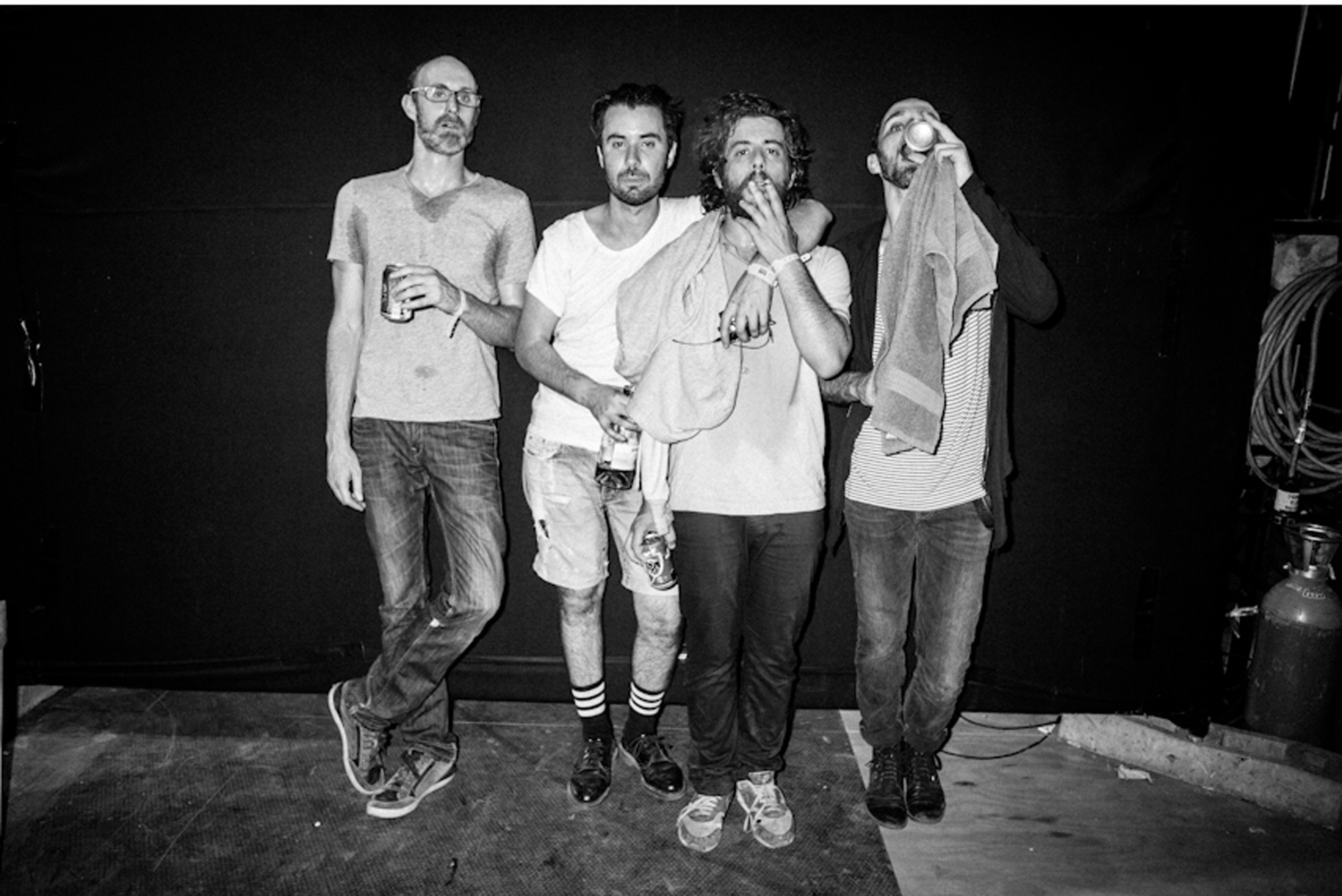 Über uns
Abspeichern unter
Arab Strap, MF Doom, Diabologum
Freestyle
Melancholic eclectic beats
" A disillusioned trio slowing down electro and rap "
Dark lyrics about disillusionment, sung with a matter-of-fact drawl and coated with electro beats. As unbelievable as it may sound, these powerful songs which parallel Michel Houellebecq's literary style were actually made by a hedonistic trio. Alix Caillet, Jacques Cormary and Mattia Lucchini, the three members of Odezenne, are fun-loving guys in real life. Alix and Mattia met in high school and, according to legend, Odezenne was the last name of their terrifying headmistress. The band was created in 2005 when they met Jacques. They started writing their first songs and playing their first shows in their city, Bordeaux, on the west coast of France. After a while, they decided to start their own independent record label, Universeul (cheeky pun with Universal intended). In 2008, they released their first album, Sans Chantilly (meaning "no whipped cream" or "no flourishes"). Their strong online presence can partly explain their success but obviously, the main reason is the quality of their intense songs.
Ten years later, they are still actively making music. They have released several other albums (including the impressive Dolziger Str. 2 in 2015), keeping their love for rap music with a twist and mixing different genres in an eclectic atmosphere. They are currently putting the finishing touches to their next album, planned for an October release. "Lost" and "Nucléaire", the promising first two extracts, are now available. Thanks to this trio, emptiness, boredom and despair become interesting and even more than that — in concert, their songs gain strength and the audience gets carried away.