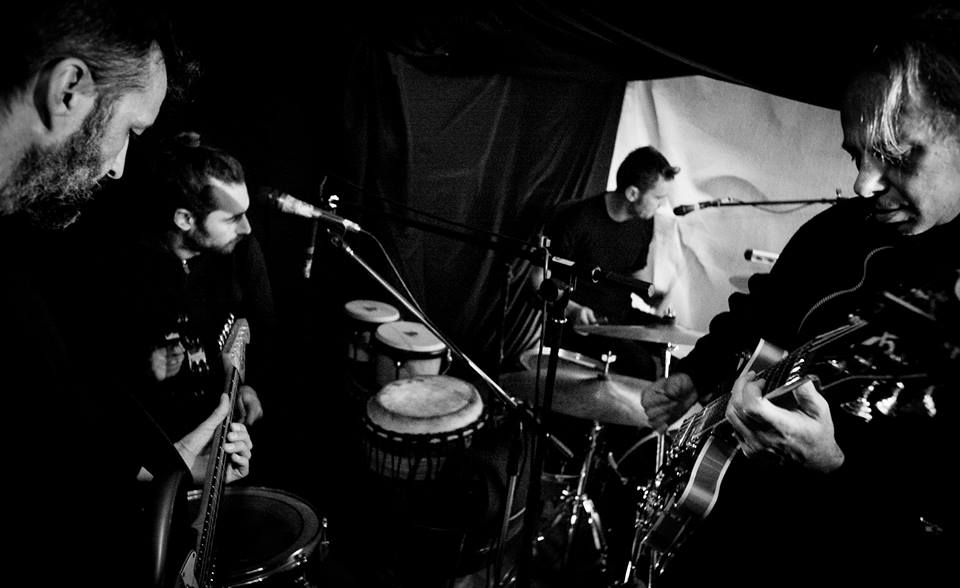 Über uns
Abspeichern unter
Pink Floyd, Television, Akritas
Freestyle
Psych-rock, Garage psych
" Imagine Syd Barrett, Frank Zappa and Sun Ra forming a band... and playing in an ancient Greek tragedy. Psychedelic paganism without catharsis. "
Omega Ray (known also as Ω-Ray) is the new brainchild of George Karanikolas, the iconic guitarist of Last Drive, who burst into the Greek music scene in early 80s with their uniquely explosive garage-punk sound. In 2015, along with Stefanos Flotsios (The Last Drive, Screaming Fly), Mono Kaktos (KRAAK) and Kostas Loukopoulos (Screaming Fly), Karanikolas morphed Omega Ray by blending psychedelic rock, acid-folk and Greek lyrics.
Omega Ray's psychedelia is not just an aural wallpaper-all vibrant shapes and colours to listen to while tripping-but a pure and dynamic force of musical and psychological change. Their homonymous debut album released earlier in 2017 unveils the band's musical armoury, in its fullest sense: through mellow jams and into acid bliss with heavy guitars, changing again into avant-rock and kraut rock, and all that flows perfectly and effortlessly with the wig-flipping Greek poetry informing each and every one of the five songs of the album.
And the band plays them all like they're handling snakes.
Omega Ray demonstrates such overall strength and originality that it becomes something more for the listener, just as there is this first kiss that awakens the soul and changes the vision forever.
Often, their pagan-like attitude gives a mystical tone to the album. Other times, the band sounds like a chorus in an ancient Greek tragedy, led by a coryphaeus George Karanikolas, interpreting via his lyrics the mental and emotional characteristics of the album. There is no catharsis, only this endless rotation around the band's sound and influences of early-Pink Floyd, Television, Sun Ra, presenting a dark mediterranean-gospel style. Most of all, Omega Ray show their astonishing capacity to turn corners and evolve, a long arc that might give hope to every new band out there jamming away in search of a voice.