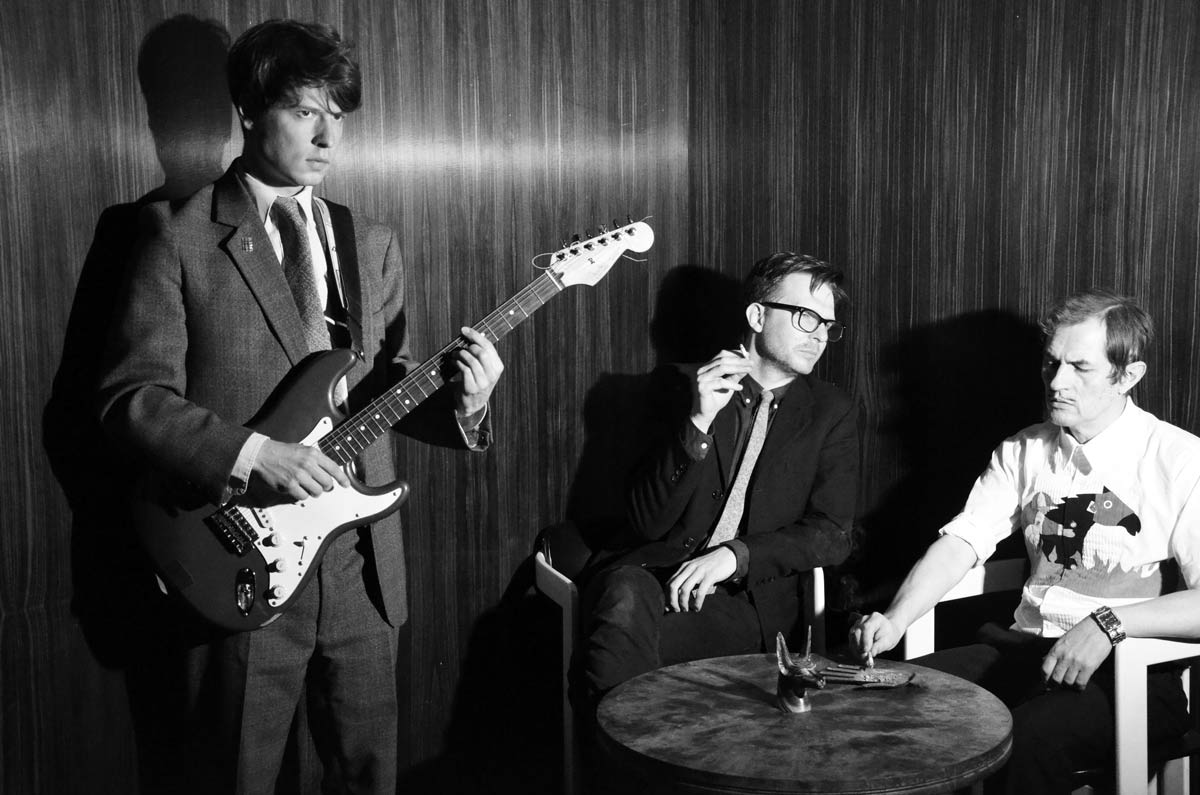 Über uns
Abspeichern unter
Franz Ferdinand, Interpol
Freestyle
Guitar rock with Eastern melodies
" Down and out indie-rockers in Berlin, singing the blues with a heavily Eastern-influenced sound. "
"I'm a man, rock 'n' roll makes me cry in the dawn," sings Oum Shatt's Jonas Poppe on 'Power to the Women of the Morning Shift'. His is a band ingrained in the patriarchal constructs of rock music. At its very core, Oum Shatt's sonic building blocks are centred upon rock's classic template – songs about lust and women, sung across guitars and drums, with melodies borrowed from Eastern, Arab influences. Poppe spent years deejaying Middle Eastern music in Berlin bars and clubs, which led to the sound bleeding into his own music. The band's name itself, Oum Shatt, pays homage to prestigious Egyptian singer Umm Kulthum. You can hear this cross-cultural Eastern-rock hybrid throughout their self-titled LP, released on Snowhite Records.
Poppe, formerly of Berlin electropop trio Kissogram, is joined by Die Türen's Chris Imler, Mina's Hannes Lehmann and Jörg Wolschina, completing the illustrious and self-described "Berlin boyband" that lives, as they state, "below the poverty line". As a modern rock hybrid, they encompass elements of Franz Ferdinand, embodying that chic, boyish identity, finely-styled and smoothly delivered. Poppe's deep voice sets the tone of the act, as the band builds slow-paced, deep and almost dance-like rhythms throughout the songs.
As these suave gents careen through their surf-rock sound, the Eastern scales ring throughout their songs, the sullen, yet silky sound embodying the experimental down-and-out Berliners. Their music is the perfect accompaniment for smoky bars with shisha pipes, where boys in vintage, period suits talk about lost loves while Casablanca plays in the background. Signed to Snowhite, home to the likes of Zoot Woman, Oh, Napoleon and other likeminded acts, and having logged hundreds of kilometres of touring time, Oum Shatt are bound for further international recognition.