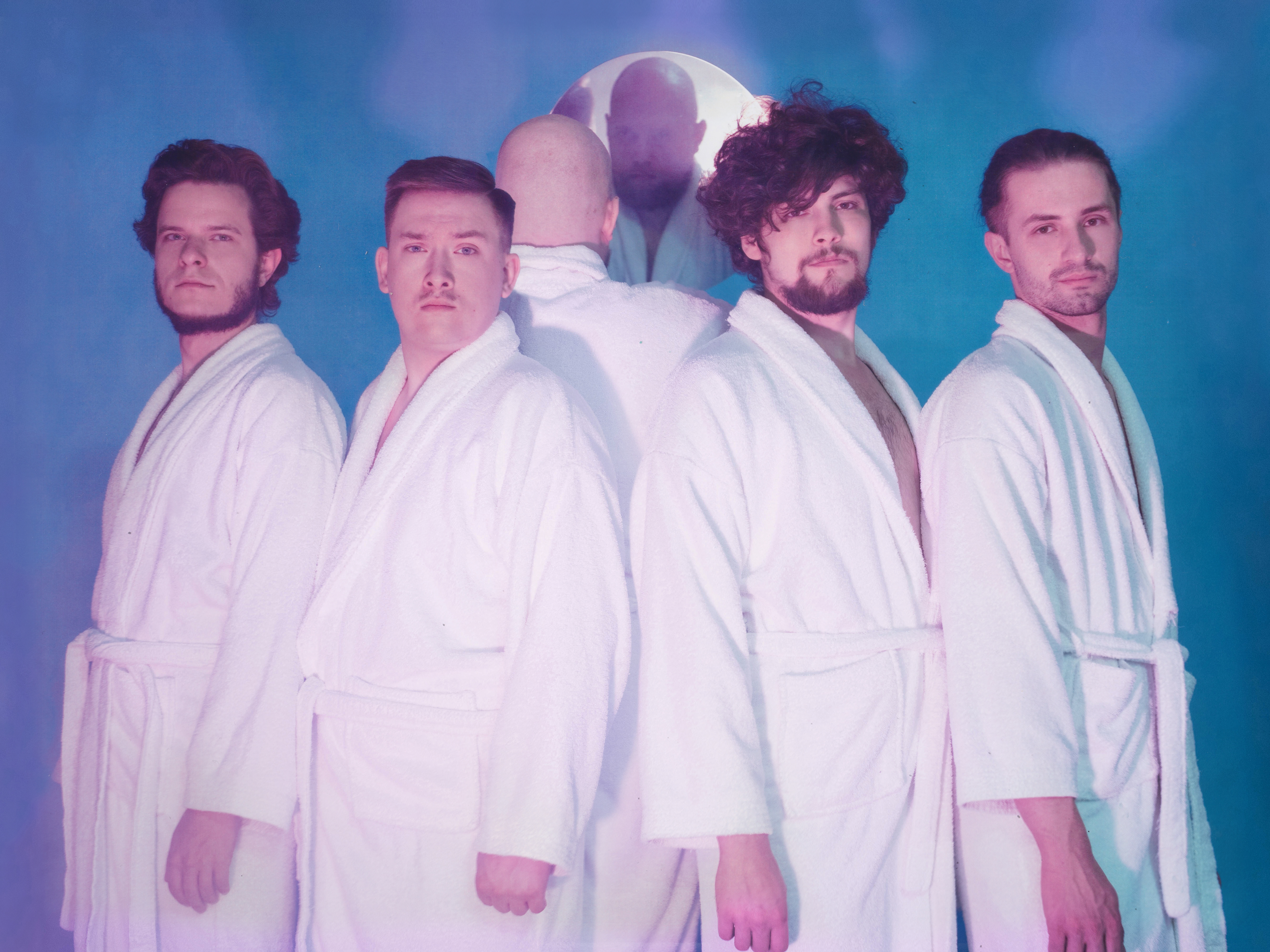 Über uns
Abspeichern unter
Lovage / Dan The Automator, Jens Lekman, Belle and Sebastian
" Grotesque, ironic instructions on how to be romantic: there should be more such love music. "
Songs about love actually can come without pathos and cravings. Romantic Fellas have their own, slightly grotesque proposition. Their humorous songs brilliantly mock the overly serious attitude of interpersonal relationships, and when combined with tunes by really great instrumentalists, it's no wonder we're dealing with one of the most successful Polish debuts of 2016.
Romantic Fellas are consistent in everything – complementing the highly specific lyrics is the scenic outfit of the band, which consists of bathrobes. But if you're looking for love, be careful – not all of their tips will lead you to your desired destination, though I wish you great success.
Their debut album How To Be Romantic is full of catchy melodies choruses, with the pop stylings of the songs perfectly matching their message. If you have enough of Keaton Hanson's fervour, Romantic Fellas prove you can sing about love with a smile on your face.
And let's be honest, with their berobed appearance, the band members don't exactly look like Casanovas, making their songs even more ironic and providing the kind of lightness that's often lacking when other musicians sing about love.
There hasn't been music recorded with such fun in Poland for a long time. A loose approach to their own work is one of the greatest assets of Romantic Fellas, and it's clear their music shouldn't be taken too seriously. It just has to do what it was made for – pleasure.