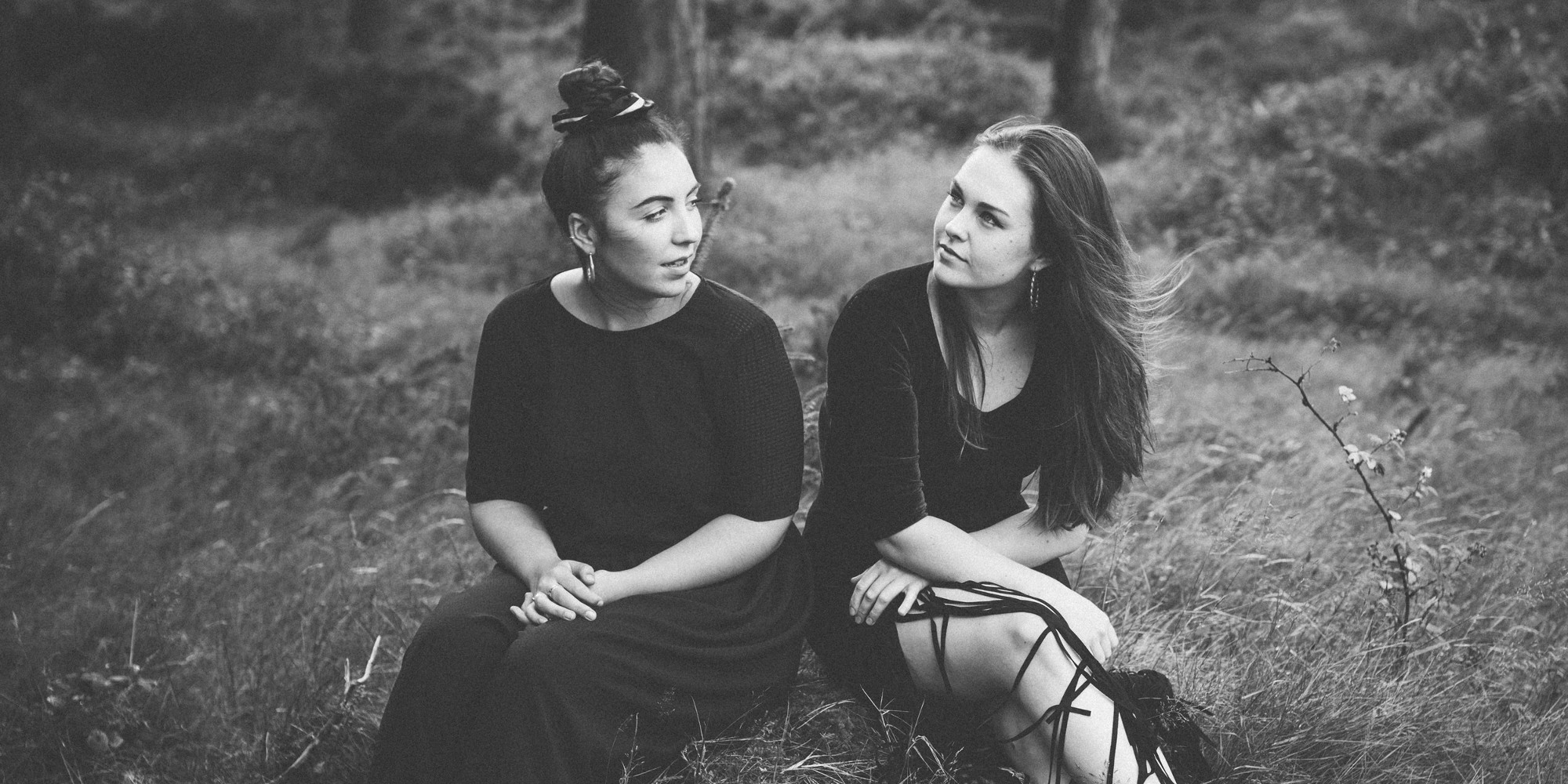 Über uns
Abspeichern unter
Bjork, Joanna Newsom, spellbound harmonies
Freestyle
Irish trad influences made modern
" Delicate and personal, Saint Sister exude subtle soul. "
In 2019, Saint Sister became one of only a handful of Irish acts ever to appear on the iconic Tiny Desk Concerts series. A bit of a left-field pick at face value — they're popular at home, but not exactly threatening the upper echelons of the charts abroad — their nuanced performance on the channel quickly justified their inclusion: it's powerful in its subtle feel, spellbinding in its stripped-back intricacy.
The effortless chemistry between Gemma Doherty and Morgan MacIntyre is all the more incredible when you account for their entering the Saint Sister project as virtual strangers, coming together through the Trinity College choir.
That choir has a reputation to uphold in its own right: locally, they're known for their enticing covers of the likes of Pink Floyd and Daft Punk, quirky pop broken down into extravagant, sparkling productions.
In a sense, Saint Sister build on those roots. They're expansive, giving a sense their music grows into a vast sparling space. Evidently the duo click spectacularly: their disparate elements weave into a delicate, enthralling whole that's ready made for movie soundtracks, balmy summer nights and soundtracking every subtle corner of life's harsher emotions.
In the most direct way, these are delicate harmonies accompanied on harp, and readily remixed into electro-pop, dancefloor fillers and moments of brilliant rap, but the undertones of it are clever and enticing, the kind of music that unravels layers with repeat listens.
Saint Sister were built from a base of live shows, largely eschewing recording in their early career as they built a local audience. Later, songs were laid down in spots of rural Ireland that reflected their sound and played into the atmosphere. Debut album Shape of Silence, as such, manages to be both introspective and a glance at the more troubling aspects of modern Ireland.
"I'm glad we took our time," Doherty says. "The live shows have definitely influenced the record and helped us figure out a few things and connect with the audience." The result is breathtakingly fully-formed.