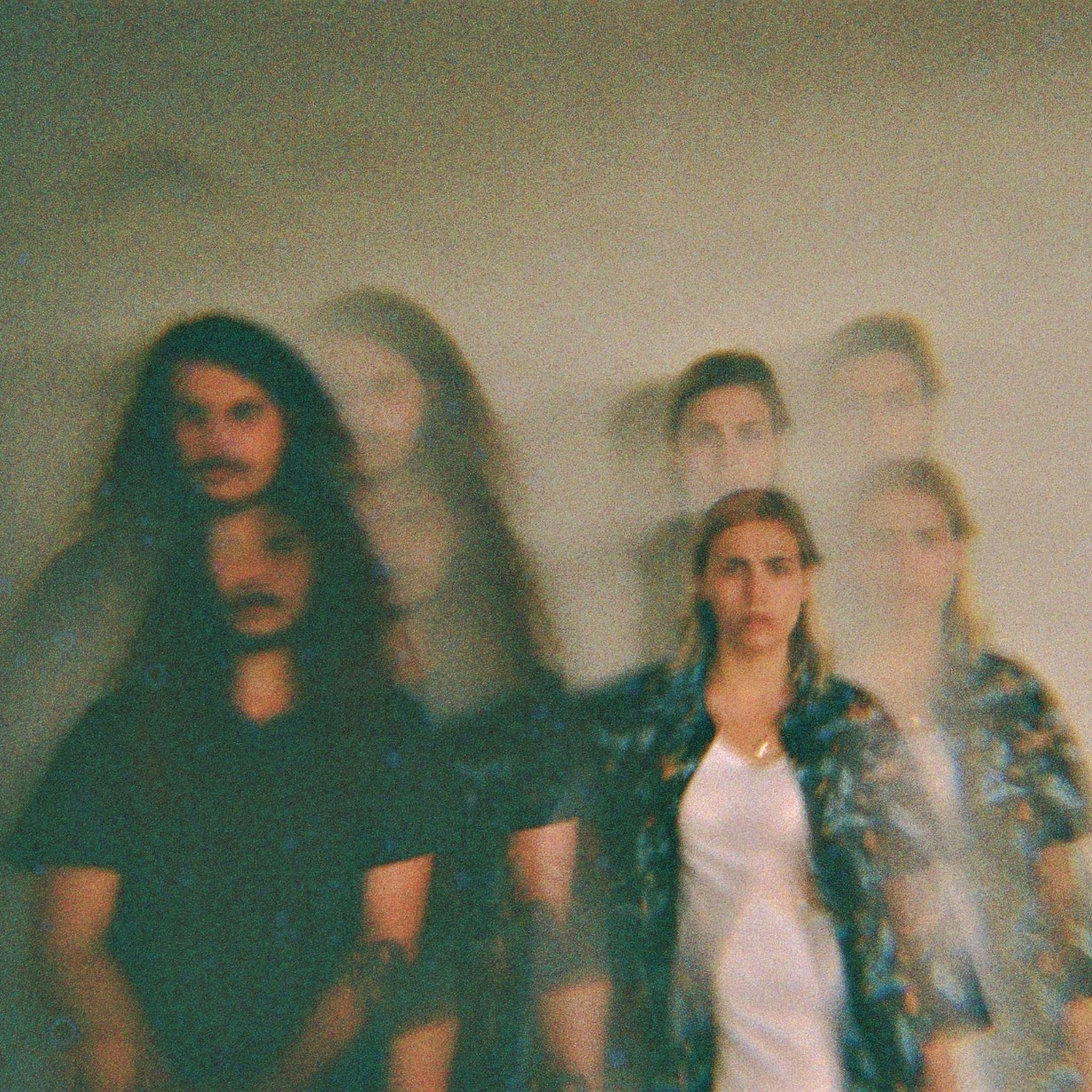 Über uns
Abspeichern unter
Thee Oh Sees, King Gizzard & The Lizard Wizard, The White Stripes, 808 Gondomar
Freestyle
Psych Punk Rock
" A music and love rock duo with lots of fuzz and distortion "
A drummer and a guitar player in their early twenties with a love for fuzz, feedbacks and alien theories. Carolina Brandão and Carlos de Jesus became the Sunflowers in the beginning of 2014, when Carlos was looking for a bass player to join him but then the drummer left the band and Carolina took over the spot while still learning how to play. Soon after that they had already written and recorded some tracks so they released their debut EP in September of 2014, S/T.
Carlos became a musician by influence of his godfather that gave him some tapes of Bob Dylan and Creedence Clearwater Revival which led him to buy a crappy guitar to make music. Carol comes from a family of musicians, her older sister is a classical piano player and one of his brothers (João Brandão) is one of the founders of Sá da Bandeira Studios in Porto (that housed recording sessions for artists such as Throes + The Shine, Capitão Fausto and even Run The Jewels).
And their only goal was to play, play some more and play even more. And soon after, they released another EP: Ghosts, Witches and PB&Js. In February 2015, the second EP came out and they had the opportunity to tour in Portugal and Spain. And it helped that a track "Mama Kim" began to get some airplay in local and national radio stations.
The learning curve of the Sunflowers was exponential and they became better musicians. In 2016 they did quite a tour and even played one of the biggest festivals in Portugal, Rock in Rio Lisboa, at the same day as Bruce Springsteen and shared the stage with The Black Lips and Keep Razors Sharp. They also played Barreiro Rocks (on a boat) and D'Bandada, a huge street festival in Porto, and lots of other places. By the end of 2016, they already had their debut album, The Intergalactic Guide to Find the Red Cowboy.
The album was only released in vinyl and cassette in Portugal but later they had a label from France, Only Lovers Records, interested in their work. So they had the opportunity to be supporting act for Thee Oh Sees at Indigènes Festival.
There's a constant energy in their songs, going through punk and 60's psychedelic to classic 50's rock but also surf music. Their joined voices and talent became a signature trademark. After more than 100 concerts, Sunflowers are more solid than ever. In some gigs they bring a fellow musician and friend Alex, from 808 Gondomar, to play bass and add an extra layer to their live performance. Especially in a track like "Zombie", probably Carlos favorite track, it sure sound better.
2017 was a big year for this duo but 2018 is has the potential to surpass any previous experiences. Sunflowers just released their sophomore album, Castle Spell, in Portugal, France and UK. This is their most mature album to date. It grabs the raw energy of a duo of twenty year olds that have lived and worked for the last four years together but it also brings some dark vibes as well. And that's not a bad thing. Imagine if you put In Utero by Nirvana, Elvis Presley by Elvis Presley, White Blood Cells by The White Stripes and Revolver by The Beatles in a blender. Maybe it would sound something like this. Pure rock, don't be afraid to turn the volume up.