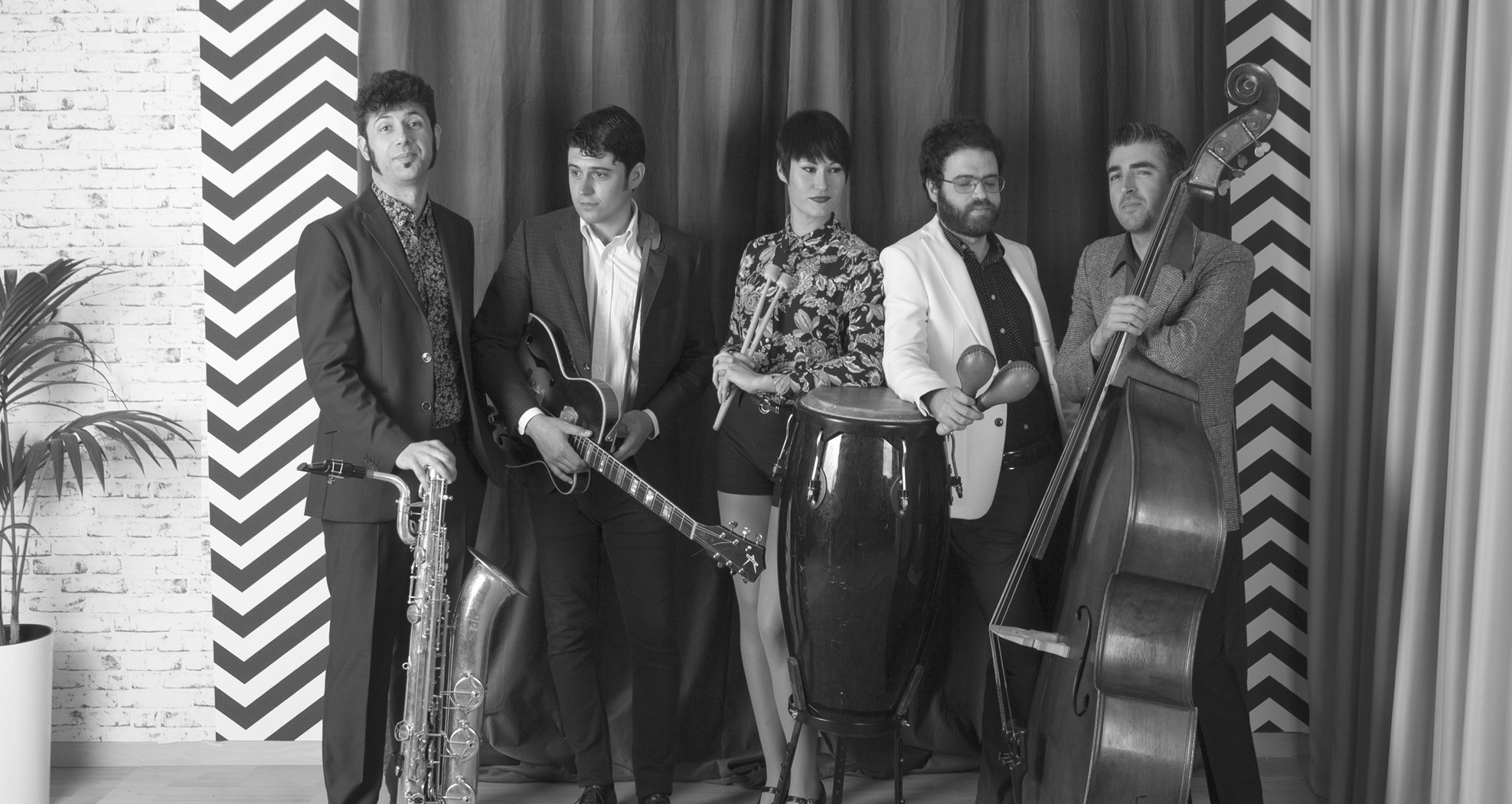 Über uns
Abspeichern unter
Henry Mancini, The Excitements, JC Brooks & the uptown sound
Freestyle
Retro exotic latin soul
" The perfect band for musical vinyl-soul lovers "
There are bands and artists that achieve one of the most difficult things in the musical world: picking up influences from the past, make them current and, above all, find in them their own sound. That is the great triumph of The Limboos, which can always be recognized with their first musical notes. Right now, Madrid is buzzing with Malasaña's indie bands with the dream of becoming the next The Parrots or Hinds.
Madrid is full of very young people who have C.Tangana as their idol, but, in the underground and in the most music-loving environments of the city, the trajectory of The Limboos is recognized. They are truly cool. In Barcelona, the same happens, but perhaps with the Blackcelona movement and the work of the Marula café, the music with black roots is very present. Limbootica is a very interesting album that combines hundreds of styles and even creates some new ones, a work that fuses soul, rumba, jazz, easy listening, blues, all sifted under the robust and sensational voice of Roi Fontoira — always well supported by luxury multi-instrumentalists from another era.
A band that sweats live and makes others sweat, that enjoys playing and is enjoyed. Musicians who know that they have, after two albums, a collection of songs as diverse as enjoyable. The Limboos are able to make you travel from New Orleans to the cradle of the Motown Sound in an instant. Pay special attention to the efficient production of Mike Mariconda, endowing the songs of the flow necessary to sound like timeless classics.