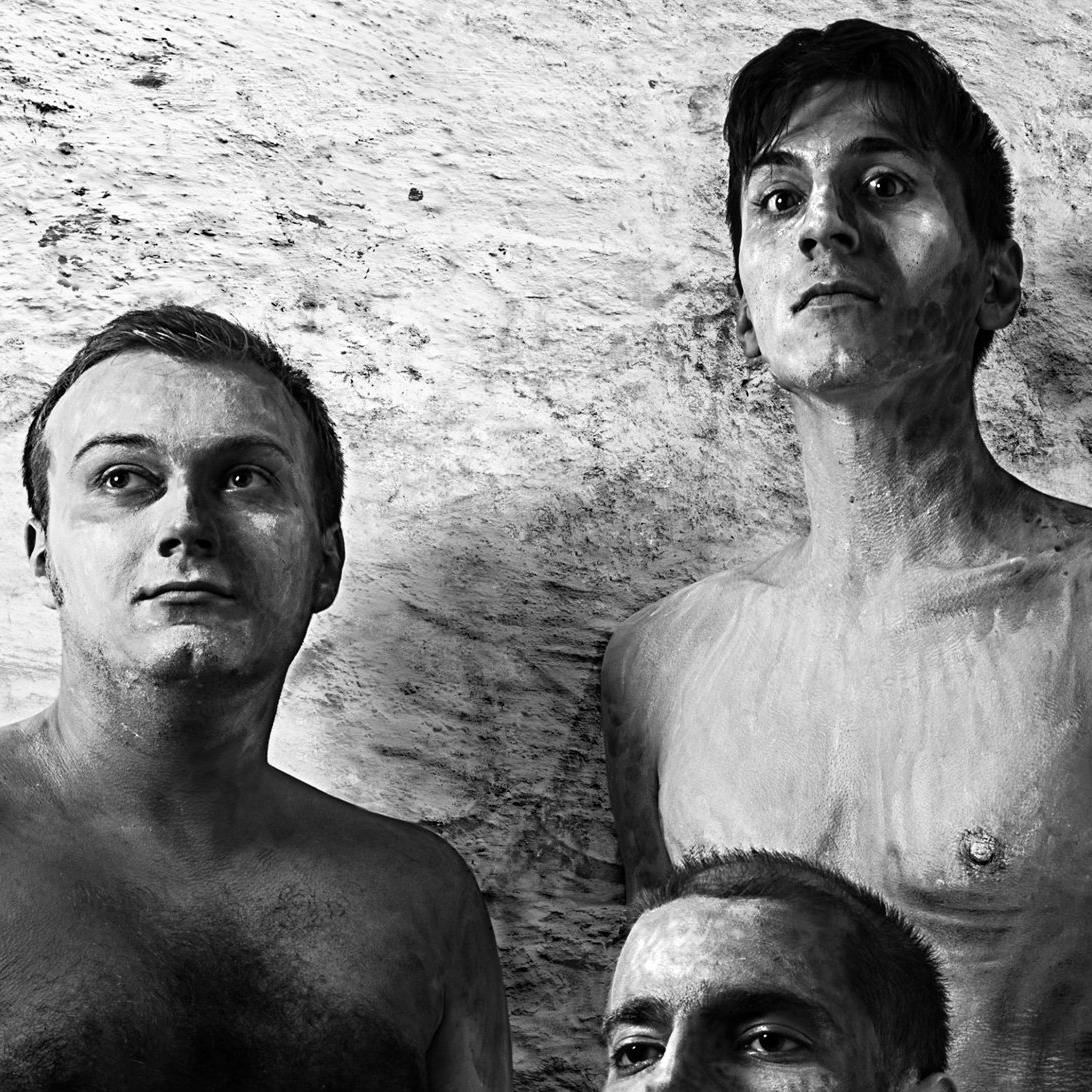 Über uns
Abspeichern unter
Mars Volta, Soundgarden
Freestyle
Space prog noise rock trio
" Fresh trio changing the perception of how modern rock sounds! "
What is standard rock music anyway? Certainly not how Them Moose Rush would want you to qualify their playing style anyway. The young musical trio – Nikola Runjavec, Marinko Komlen and Branimir Kuruc  – merges progressive rock and noise with a zest for infuriating and invigorating riffs. In 2013, they released their debut album, The Future Miss Sunshine. An EP trilogy followed: Three π One  in 2014, and Three π Two the following year. They didn't need more than that to gain critical acclaim, as well as a solid, faithful fan base.
Critics often dub them one of the most talented young Croatian bands and one of the shooting
stars of the European musical scene. They get praised for combining retro and modern, and joining elements of '70s music to modern sounds. "I'd like us to sound as Led Zeppellin would sound if they were from 2016, but more pissed off", said the frontman Nikola in one interview.
When it comes to their music, the expression 'less is more' seems fitting – with three instruments they manage to express a wide variety of sounds that will appeal to audiences of differing tastes. Their creativity extends beyond their music, too: they also direct and shoot their own videos, and produce their own promo pictures. It's also worth noting that they record their albums live and what you hear on the album is what you get on the stage. Well, almost, because their uncompromising energy does sound better live.