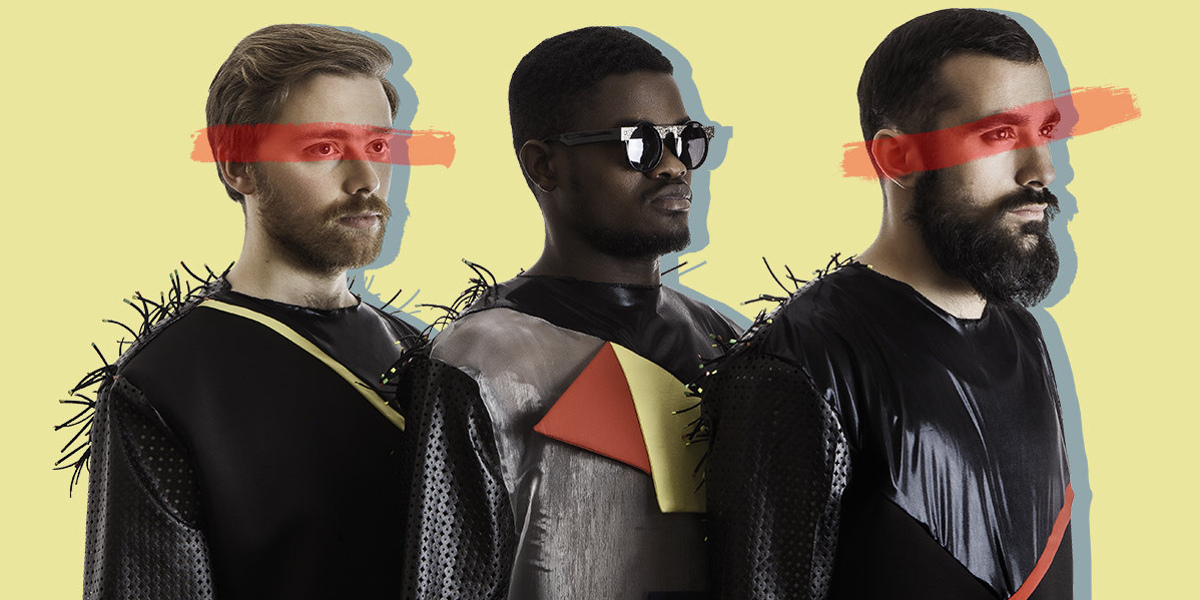 Über uns
Abspeichern unter
Batida, Buraka Som Sistema, Baloji, Spoek Mathambo
Freestyle
Rock meets kuduro
" Two kuduro singers meet two rock guys. "
If you would have visited Porto in 2011, you would never have guessed that a group like Throes + The Shine was trying out a new musical breed right then. It all began at a small festival where the two acts where playing (Throes are the rock duo, The Shine are the kuduro singers), and a certain vibe that they needed to collaborate with each other became clear. But how would it work, a post-hardcore act joining African singers in love with rap and R&B? They recorded one song – and everything was clear.
'Batida' is the perfect introduction to rockuduro. And what is rockuduro? Rock + kuduro = rockuduro! Simple. A rock guitar, drums and two kuduro vocals to rap. Rockuduro was the name of the first album Throes + The Shine released back in 2012. It was written and recorded in just seven days, because they needed to have songs to showcase at a festival they were invited to play. Straight from their head to the mixing table. So much raw energy, so much power, so many BPM. The reviews of their live performances were amazing. It was, from the very start, a real party. Those African vibes mixed with the rock drive became synonymous for a good night out with friends.
It became clear that they had struck something, a unique sound. In 2014, they released their second album Mambos de Outros Tipos, which retained their high energy and drive and took them to festivals like Roskilde, Lowlands and Rock en Seine. They became a regular presence on European stages, with tours in Belgium, The Netherlands, France and other countries.
Last year, they went to the studio with producer Moulinex. They wanted to stir things up, so Moulinex brought a bit more electronica into their sound without losing their DNA. And with the help of an MPC, some samples and some new friends, they wrote 10 brand new songs with many more flavours. They added female vocals (Da Chick from Portugal and La Yargentinian La Yegros), then when touring, they met the Colombian act Meridian Brothers and Congolese singer Pierre Kwenders. More Africa, more Latin America, more soul. More flavours, more colours, more energy.
They don't fool around. Throes + The Shine really want to continue on their path, spreading the love and shaking the floor. They feed off the energy of their audience, even if no one is looking. That's why every album and live performance by them should have a label that reads: "Beware! You might feel on fire after this!"