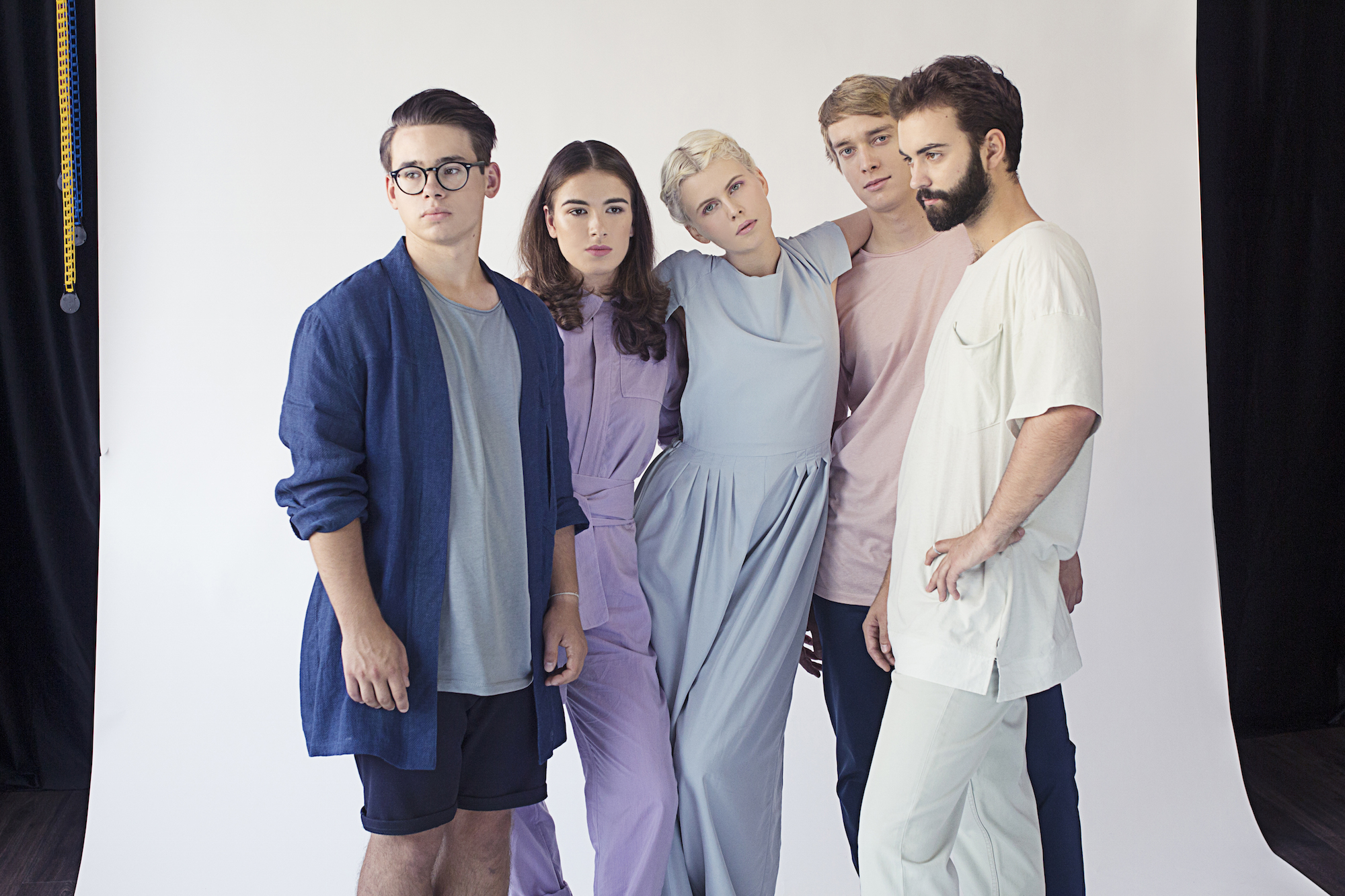 Über uns
Abspeichern unter
Chromatics, Purity Ring
" 21st century dream pop from a youthful but opinionated group "
Tolstoys is a nickname for a bunch of five musicians and friends who partly chose their moniker using their frontwoman's name, Ela Tolstova. It's Ela (main vocal), Frederika (violin), Michal (bass), Pavol (keys) and Matej (drums) now, and the band started when they were in their teens and attending high school. The very first song, "Right Choice", was written when the band hadn't even formed yet.
Three years later, they have an LP out and have experienced what it's like to support one of the most popular bands in the country.
The sound of Tolstoys could be summed up as dream pop with a touch of folk / singer-songwriter music. And if you notice a dash of a shivery noise, that would be their love for Icelandic music. And, in their case, it's not just about music. The whole band is like a patchwork of songs, videos, visuals and the way they present themselves. Which shouldn't be tough 'cause they seem to have clicked both personally and aesthetically. Tolstoys are pretty closely watched these days thanks to their debut LP, Botanika, as well as a number of achievements: playing at the biggest festivals in the country (Pohoda, Grape), as well as abroad (Waves Vienna, BUSH), and other gigs supporting Lola Marsh.
One of the singles from the album, "Agapé", is almost an anthemic ballad about love and overcoming different obstacles over time. "Dieťa slnka" is one of the two songs with Slovak lyrics (the other one is Motto) and probably the one that is the most melodic and folky (thanks to live instruments and being less electronic) and the least dream pop-esque sound. The rest of the songs are edgier and colder, like they were really written somewhere where it's always gloomy and dusky.