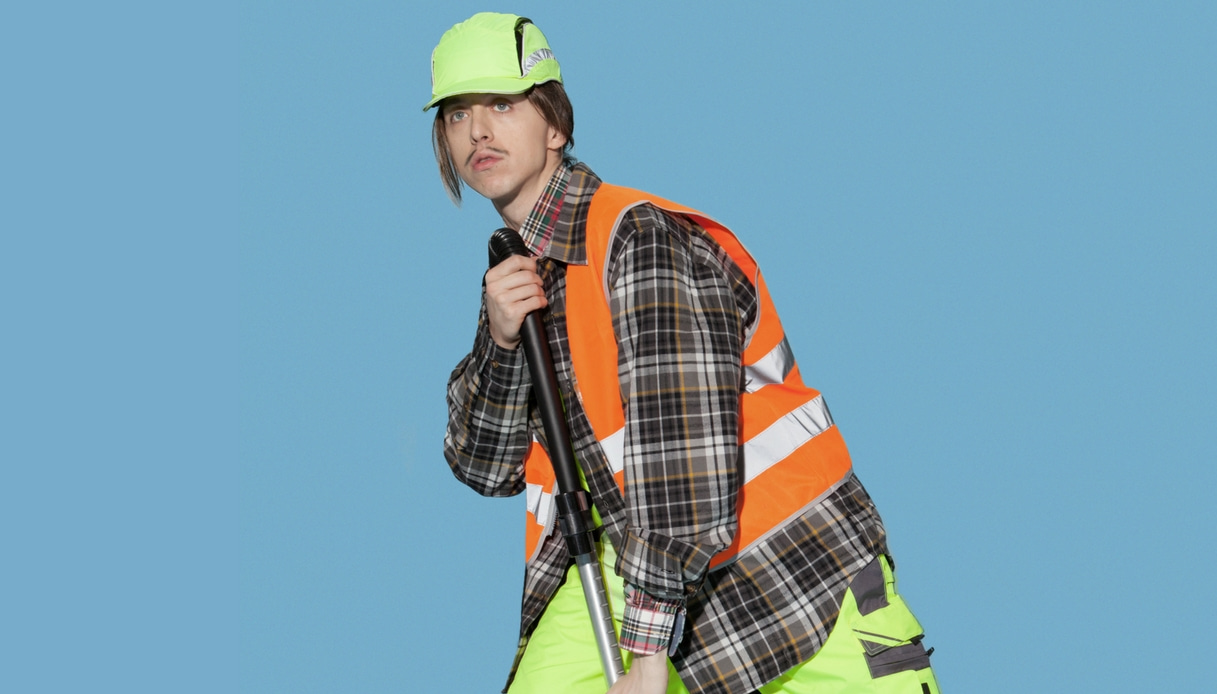 Über uns
Abspeichern unter
Die Antwoord, Marilyn Manson
Freestyle
Post-soviet Rap
" Strange, subversive and totally addictive "
Is it the hilarious social media pictures? The provocative music videos? Or the always surprising productions? What if it's a combination of all three? Tommy Cash elevates rap into a new, and very weird, world, from which you won't be able to take your eyes, and ears, off of. Oh, and keep sensitive eyes away from the following, or any other link in this article, really:
If we think about it, with hip hop peaking and dominating pop culture worldwide, it should be expected that the fringes of the genre would grow and bring out a radioactive self-titled "Prorapsuperstar". Tommy Cash shows us a lot of the trends that come from the United States and boldly warps them through an East European filter. A few hours before a concert, I asked him what he were his goals, he pondered and calmly responded: "I want to become a kind of David Bowie of rap."
If you want to have a look at someone who is getting their internet game right, then pay close attention to Tommy Cash. A little bit of shock factor, always laced with humour and delivered through singles, always with a one-of-a-kind video. The rapper first and only album, Euroz Dollaz Yeniz, was released in 2014, but he has remained fiercely active, touring and releasing new singles like small drips to keep growing his audience like a garden. Oh, and you can bet that he is a beast live, even when wearing a flower dress.