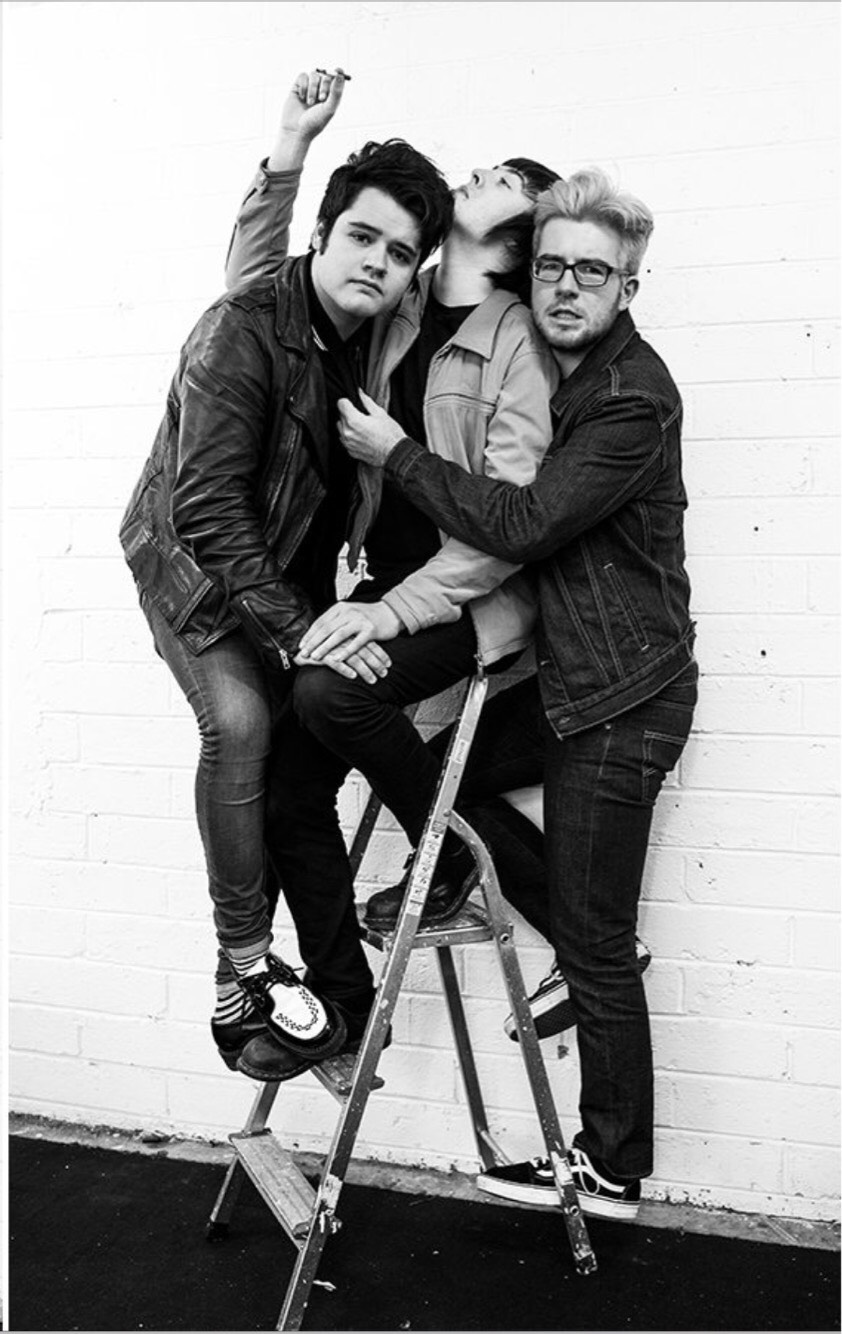 Über uns
Abspeichern unter
Stiff Little Fingers, Shame, Fontaines D.C, unfettered anger
Freestyle
Disenfranchised, scatty, poignant punk rock
" Brexit anger in its densest, snarkiest form. "
Touts' label Hometown Records jokingly refer to the band as "a singer who can't sing, a mod that can't play bass and a drummer that can't see."
What is certainly true is that this Derry three-piece are pretty rough around the edges, reflecting the snarling disengagement of their lyrics, which take aim at young life along the Irish/ Northern Irish border. Their music centres on a hopelessness that's only grown amid Brexit angst.
In fact, when The Guardian headed for the border to see how Brexit was taking effect, Touts became instant spokespeople for their generation. "I was 16, so I didn't get a vote," one member told the newspaper, adding "it's kind of Irish history repeating itself, someone in England makes a decision and we're just sort of taken along with it."
The politics isn't exactly a new thing. In "Can't Blame Me", the band explore how a loaded political environment is ingrained in the very soul of the people of Derry from birth. That theme runs through "Bombscare" and "Political People" and virtually any other Touts track you care to name. The very name, in fact, is a reference: in Irish slang, a tout is a police informer — such an unacceptable thing to be in their part of the world that the words "Touts will be shot" are a Derry street-graffiti mainstay.
The continuing upheaval of the city of Derry has led to something of a musical spark. As well as Touts, rising stars like Roe and SOAK — the latter named her new album Grim Town — are currently riding that particular wave, backed by some chunky ripples of talent emerging from what is, ultimately, a mid-sized provincial town.
In Touts case, with just a handful of tracks on the loose at the time of writing, the harsh influences have led to an output that's manic, a stark pulsating, guitar-led shoutiness. With molotov cocktails on their record covers, they take aim at the establishment, yelling "fuck the system" as they bounce their way through their own fears and anxieties. If that sounds good on record, it sounds even better in a startlingly abrasive, ear-blasting live show that's relentlessly gathering pace.
So the output, as their label suggests, might not be the most perfectly formed vocals, the most musically sensational of basslines, or the most perfect rhythm (though the quip only works because this band is more than adept, technically). That scattered, attritional sound means something, and its bitterness is its own balm.