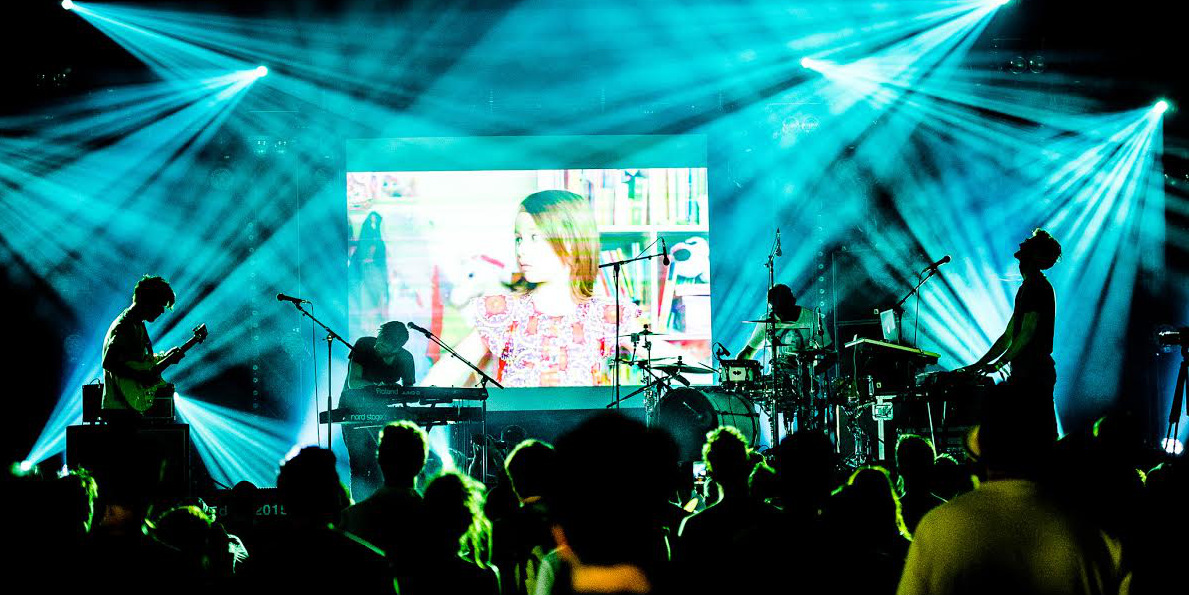 Über uns
Abspeichern unter
Bonobo, BRNS, Battles
Freestyle
Afro groove math rock
" A multidisciplinary project melting coloured pop with short film portraits of women. "
As a result of months of research and production, this young band from Tournai in south Belgium released its first EP in autumn 2015. It presents a multidisciplinary project called Portraits, blending music, photography, literature and cinema. It's rock, jazz, Afrobeat, groove, pop, instrumental, swing and electro, all at the same time. A maelstrom of influences and sounds on six tracks makes up a creative gallery of female portraits.
Emilie is a ballerina, Alice a young girl playing hide-and-seek, Rose a granny living her youth again, Julia a singer who doesn't want to grow old… These portraits of women are all short movies, produced by artists and displayed on screens behind the musicians. They magnify the sensorial dimension, the intense and overwhelming feeling of knowing these women better.
Musically, there is a constant rhythmic base, tinged with warm and  tropical melodies. With two voices and some catchy, groovy math rock lines, Wuman boasts the rare faculty (especially for such a young band) of suggesting an artistic global concept.