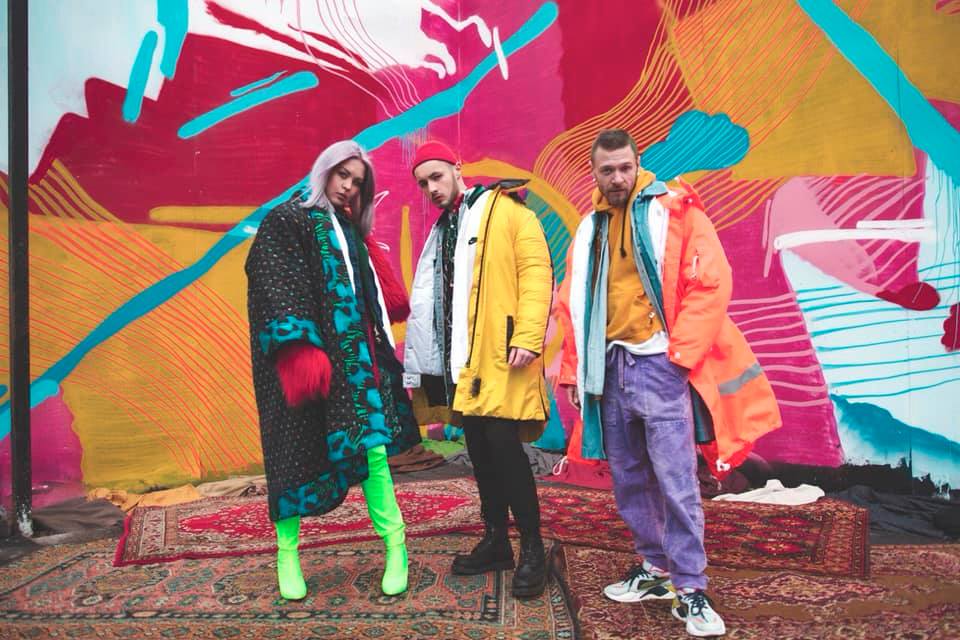 Über uns
Abspeichern unter
Rival Consoles, Crystal Castles, Die Antwoord
" The beat-heavy synthesis of Ukrainian folk and electronica "
Writing your album and song titles in ALL CAPITALS can have a number of effects. Some find it arrogant and off putting, others think it's a brave move and shows confidence in your art. With Ukrainian duo Yuko though, it's more that they believe these songs simply have to be heard. And while a track like "YARYNO" sounds like some crazed, maximalist EDM banger, what is really deserving of your attention is the message, for their USP (unique selling proposition) is putting authentic Ukrainian folklore texts – collected by folklorists and singer Yulia Yurina herself – together with original compositions.
Such texts remain relevant in the modern world they say, which drives Yurina and multi-instrumentalist Stas Korolev to create intriguing, conceptual songs around the sometimes ancient words. And since meeting in 2016 on the song contest show Golos Krainy, they've come a long way; two acclaimed albums, numerous EPs, playing alongside Gorillaz and Massive Attack, and taking part in Ukraine's National Eurovision song Contest this year, reaching the final with "GALYNA GULIALA".
The music they create veers towards upbeat folktronica, with hints of techno, electro-rock, and – yes – EDM beats. But they can also do studied atmospherics – both "SYROTNA" and "SORRY" are introspective and hypnotic, almost like witch-house – and more straightforward pop, proving that cerebral concepts can still be entertaining. Ultimately, the duo see themselves as defending Ukrainian culture from the bland ubiquity that's become so common in the 21st Century – that they do so while crafting such great music is a testament to both their talent, and the project's importance.