Neuigkeiten
---
5 acts from Sonic Visions 2018 to look out for
5 min read
---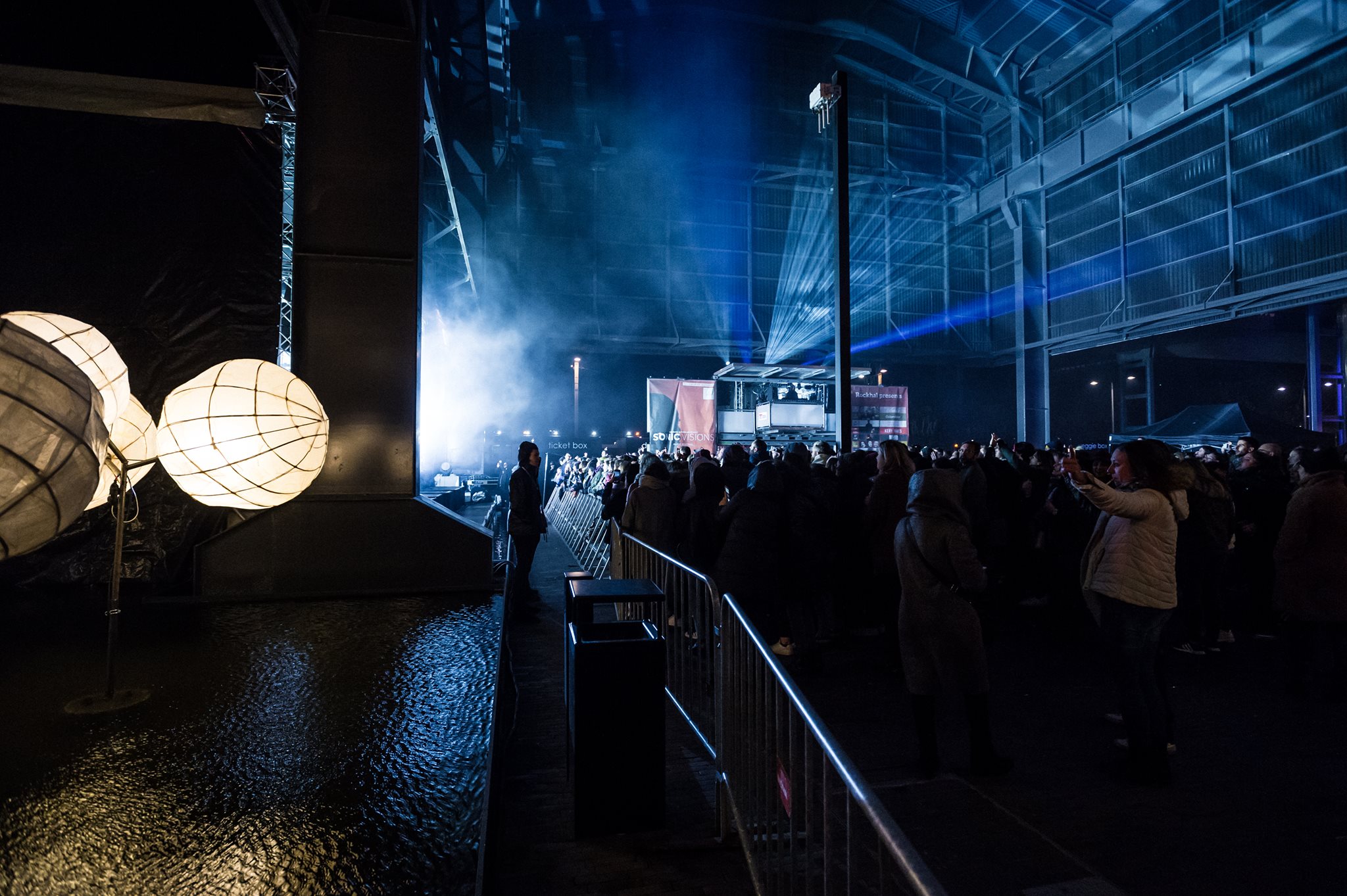 Luxembourg might not be the first place you associate with music, but situated literally at Rock'n'Roll Avenue in Esch-sur-Alzette, the country's second biggest city, was  Sonic Visions, a festival and showcase for an impressive roster of under-the-radar musicians and talents. Sonic Visions is the small country's attempt to align industry and music, while providing resources to local up-and-coming talent to make it through the scene. With a weekend of acts to choose from, from key top-tier French names to some of Luxembourg's key underground artists, Europavox was there to spot the best talent and most forthright musicians.
Set in Rockhal, a former iron ore factory turned into a music venue and lecture hall, befit with former blast furnaces, pipes and conveyors sticking out of the walls, it seems fitting that this space was set for the congregation of Europe's newest talent. Along with the freshest acts vying for attention, there was also a selection of seasoned festival headliners, including Maribou State and French wünderkind Eddy de Pretto. Cast amidst the coldest winter nights that Luxembourg has to offer, Sonic Visions had its work cut out for itself, but with several intimate-internal venues, set amongst the old ore processing facilities, it provided the perfect setting to see what the latest bands from France, Belgium, and Germany had to offer.
This Austrian four-piece, in their turtle-neck sweaters and tight, faded jeans were forever bouncing around the stage, clapping their hands as if in a Muppets song-and dance piece. That's in no way derogatory (The Muppets were definitely underrated musicians), but more a comment about their upbeat flamboyance. The aforementioned sweaters radiated bright colours, as their music radiated their affirmative, heartfelt energy. Like a more continental-European looking Hot Chip, the four band members rotated between keys, synths, guitars and drums, all while simultaneously clapping their hands along with the music. Gleeful in the style, their absorbing and charismatic warm, synth-pop was well written and expertly delivered. Playing a shorter set at Sonic Visions on the Massenoire Stage, Hearts Hearts played in front of a series of custom, flashing lights that bounced off their sweaters, as they worked through songs from their two albums, before finishing off on "Sugar / Money", taken from their 2018 LP Goods / Gods.  The soft vocal delivery intertwined with the smooth synth lines, bass and kicks, created an extremely palatable form of infectious pop, leaving the crowd wanting more. Now if only their merchandise range were as vibrant as their stage-wear.
One of the first bands to kick things off on Friday at Sonic Visions was the Berlin foursome HYMMJ, an intense modern take on 80s pop-rock. The lead singer had that Michael Hutchence look about him, with sultry good looks, a hardened scowl, chizzled chin, and swept back hair; his hands forever taunting the eccentric, out-of-this-world solos from the strat around his neck. The band itself is the perfect synth-pop outfit to provide backing, with the bass player taunting lead notes in the guitar's high-end, and with the synth and keyboardist creating mood atmospheres on his Jupiter. Each song an opus that wandered into a thunderous crescendo. Their modern rock take on 80s synth-pop, with an underbedding of indie-pop, delivered with sublime songwriting and perfect production and delivery (a sound that is much better live than recorded), along with their charisma and performance, would have ensured them easy success ten or twenty years ago. It's interesting to see where these handsome young men will end up, especially as lead singer and guitarist Sønke Piet imbues so much talent and guile. Stand out track "Guillotine", for instance, makes so much of what each band member has to offer — heavy drums, epic synths and bass, vocals and heavy guitar solos — and showcases to what level this foursome can take their sound.
MNQNNS
Injecting Sonic Visions with a massive injection of car-crash, punk cathartism, came French rocker MNNQNS (pronounced mannequins, maybe?). Styled and sounding like an agro-pop, British punk band — think The Ordinary Boys meet The Strokes on speed — and featuring a guitar player with the best perm and moustache since 1990s Rudi Voeller, MNNQNS bit and spewed their way through their ferocious, anarcho-punk. Delivering heat on-stage with lots of bass distortion, looping of riffs, and a hearty-riotous vocals, MNNQNS were easily the band with the most vitality across the whole weekend. Hailing from France, but delivering their charm across in perfect English, the band played their new single "Bored in this town", and the in-your-face sing-along anthem "If only they could". A good looking band with style, gusto and great songs, MNNQNS' guitar-heavy, distortion pandemonium is one of perfect disharmony and equal bliss, and should be the first band you see at the next festival they play at.
Admittedly there are obvious comparisons that can be made between this young Belgian singer and Jeff Buckley, but that isn't necessarily a bad thing. Just 22 years old, the well-defined, singer-songwriter plays uncomplicated guitar melodies while singing full-falsetto, spanning all the octaves throughout his performance. Think of him as a more suave Matt Bellamy. It's impossible not to gravitate towards his energy, even without any kind of backing music. Playing tracks from his debut LP Amir (minus the orchestra, obviously), the classically trained singer swooned his way through his 30 minutes, finger-plucking the strings on his guitar, and howling his suave, poetic lyrics, hypnotising the packed-out crowd. With a set that included the delicate "Tummy", the soft-emotive "Persephone" and closing with the epic tracks "Cigar" and "Habibi", the Belgian temperate, guitar player beamed beauty, while lighting up the cold Luxembourger audience. Definitely one to watch.
How do you say Salt and Pepper in French? The Belgian R&B pairing of Julie Rens and Sasha Vovk was easily one of the most evocative and playful performances of the weekend. Dressed in white overalls, bouncing across the stage, switching between guitars, synths and drum pads, the versatile and elegant vocal pair not only showcased their musical dexterity, but also tightness in regards to contemporary and important issues. I mean, their opening song was a track called "GHB". Small in size, but big in character, Juicy are experts in melody and rhythms, creating an atmosphere of fun, and earnestness at the same time. Not only do their songs beat and crash in expert hip-hop fashion, but they can also slow things down, and create a sensuous atmosphere full of melody and seduction. The highlight of their set being the colourful "Count our fingers twice", a hardcore, feminist anthem delivered in mischievous, high-impact manner. Along with the more melancholic "Something is gone", and a hip-hop track from their time as a cover's act, Juicy showed tact and aptitude as performers and songwriters, something that everyone should be paying attention to right now.