Neuigkeiten
---
Balkan music fights for LGBT rights: forty years on the frontline
5 min read
---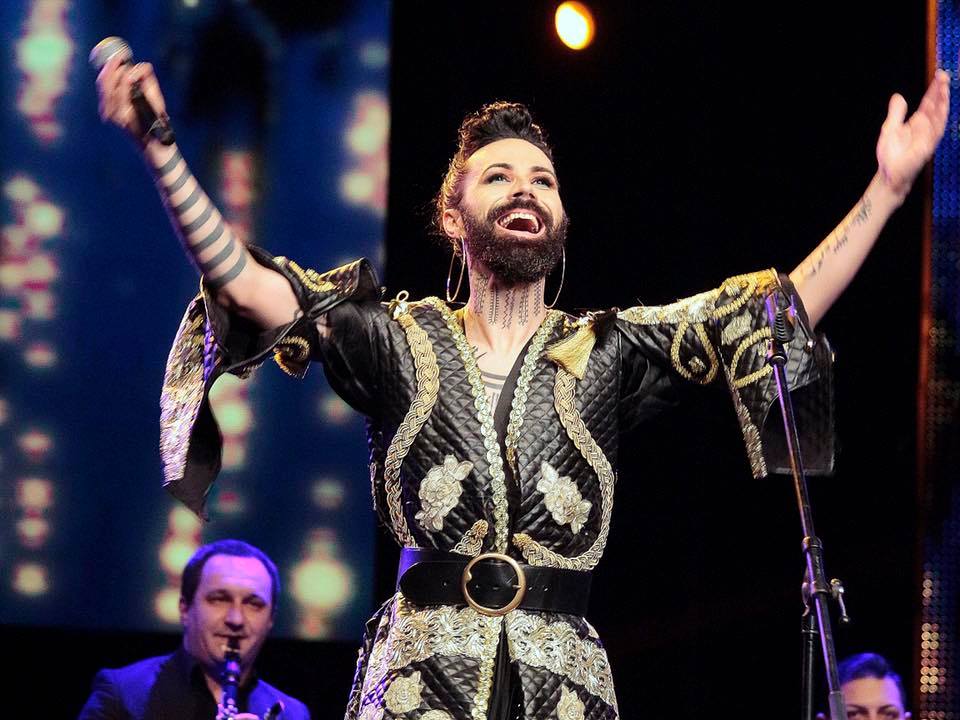 Before 1977, homosexuality was a real taboo for each and everyone in Yugoslavia. It was hard to find a public person brave enough to speak about it freely in any media and impossible to hear popular music with LGBT-influenced lyrics. The only older song that described a kind of same-sex relationship was the Bollywood style tune "Ramo, Ramo", recorded in 1974 by traditional Gypsy folk singer Muharem Serbezovski. He was very successful in the local music market but nowhere recognized as a gay icon.
The opinion of the hard-line communist authorities and founders of the Socialist Federal Republic of Yugoslavia was clear. They strongly condemned homosexual act as a bourgeois decadence imported from the West. Male homosexuality was strictly forbidden in Yugoslavia since WW2 by law, with a maximum sentence of one year in prison. A Croatian historian and LGBT activist, Franko Dota, found evidence of about 500 sentences passed over three decades. After the law was reformed in 1977, homosexuality was decriminalized,but only for a part of the Yugoslav federation. The decriminalisation bill was passed in the Republics of Slovenia, Croatia, Montenegro and the autonomous province of Vojvodina. However, homosexuality remained illegal in Serbia and Kosovo until 1994, in Macedonia until 1996 and in Bosnia and Herzegovina until 1998. Why have Yugoslav lawmakers decided to establish different policies? The northwest, especially Slovenia with its capital Ljubljana, was more liberal compared to the southeast, deeply rooted in the Balkan perspective and always more conservative. In addition, Yugoslavia made a lot of income from the foreign tourist flow in the 1970s and urgently needed some gay-friendly places in the high-class summer resorts of the Adriatic coast. However, the partial decriminalization didn't change everyday life, full of ugly homophobia and any outing was still too dangerous to consider.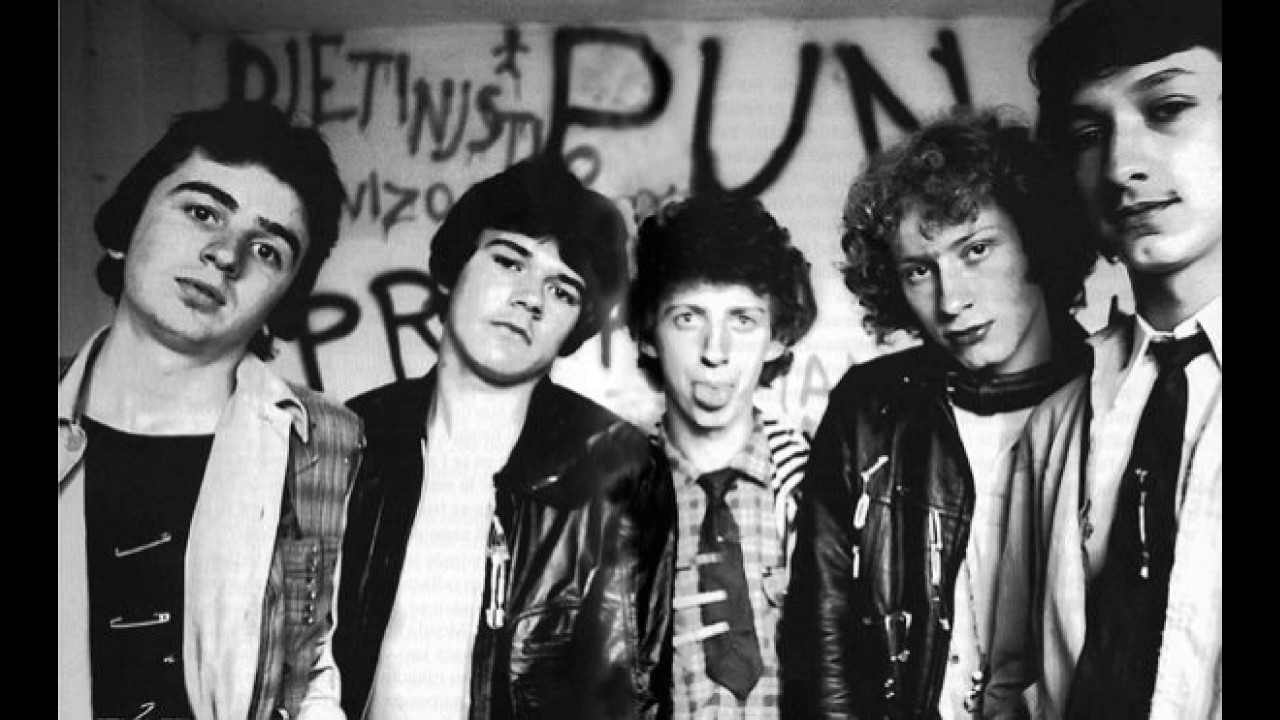 A tiny LGBT subculture was still invisible but another subculture was on the rise. The young punk rebels of the late 1970s started to fight for more rights. In 1979, the Zagreb punk pioneers Prljavo kazaliste (Dirty Theatre) released a self-titled debut album and had every school kid parent worried. Teenagers with rebellious attitude against any authority got armed with several ultimate punk rock hits that sold over 100 000 records. There was just one song, "Neki djecaci (Some Boys)" that wasn't warmly received by the state TV and radio hosts because of its powerful pro-gay shout "I'm for free male love" repeated in the chorus. That highly controversial message targeted homophobia forty years ago and made a huge impact on Yugoslav punk and new wave kids. They grew up in the age before social media, an age when making a powerful song was the best way to spread the word.
It didn't take long before Prljavo kazaliste inspired others to break the homosexual taboo and start writing pro-gay songs. The Belgrade art rock band Idoli did it in 1980 on their debut single "Retko te vidjam sa devojkama" (I Rarely See You with Girls) produced by Goran Bregovic. It's a catchy tune with lyrics warning a mate who was hanging around pretty boys to beware unpleasant street gossips. Their pro-gay message wasn't so explicit like PK's "Some Boys" but Idoli made it provocative enough to push the song on massive radio airplay for years. In 1982, the Croatian new wave pop band Xenia with frontwoman Vesna Vrandecic recorded the single  "Moja prijateljica" (My Girlfriend), remembered as the very first pro-lesbian song in a macho-man land. The later long list of 80s LGBT-related songs also included some artists and bands who actually didn't care about sexual discrimination and homophobia. They played that game only for their own self-promotion but their influence on a wider audience was important for an early LGBT movement which had not had many allies among straight people.
The movement started from Ljubljana in 1984 with the MAGNUS, founded as a gay section of the Student Cultural Centre (ŠKUC) figuring as headquarters for the Slovenian alternative scene. Its most important achievement was the MAGNUS Festival, putting on the map the homosexual lifestyle through LGBT movies, experimental video art, performances and gay disco nights. The MAGNUS was closely linked to the Ljubljana dark wave band Borghesia, bringing on stage homoerotic imaginary, S&M aesthetics, provocative lyrics and anti establishment political messages. Borghesia, fronted by Aldo Ivancic and Dario Seraval, proudly presented the emerging guy subculture on their excellent debut album Ljubav je hladnija od smrti, named after the Fassbinder's movie "Love is Colder than Death". One of the most powerful mid-eighties alternative bands in Yugoslavia quickly crossed the western borders. After their third album No Hope, No Fear, recorded in 1987, for the Belgian label Play It Again Sam, internationally promoted Borghesia joined the elite forces of the European electro body music (EBM) scene. The MAGNUS movement also took it to a higher level by establishing a political organisation, Roza klub, and building a homosexual lobby in Slovenia.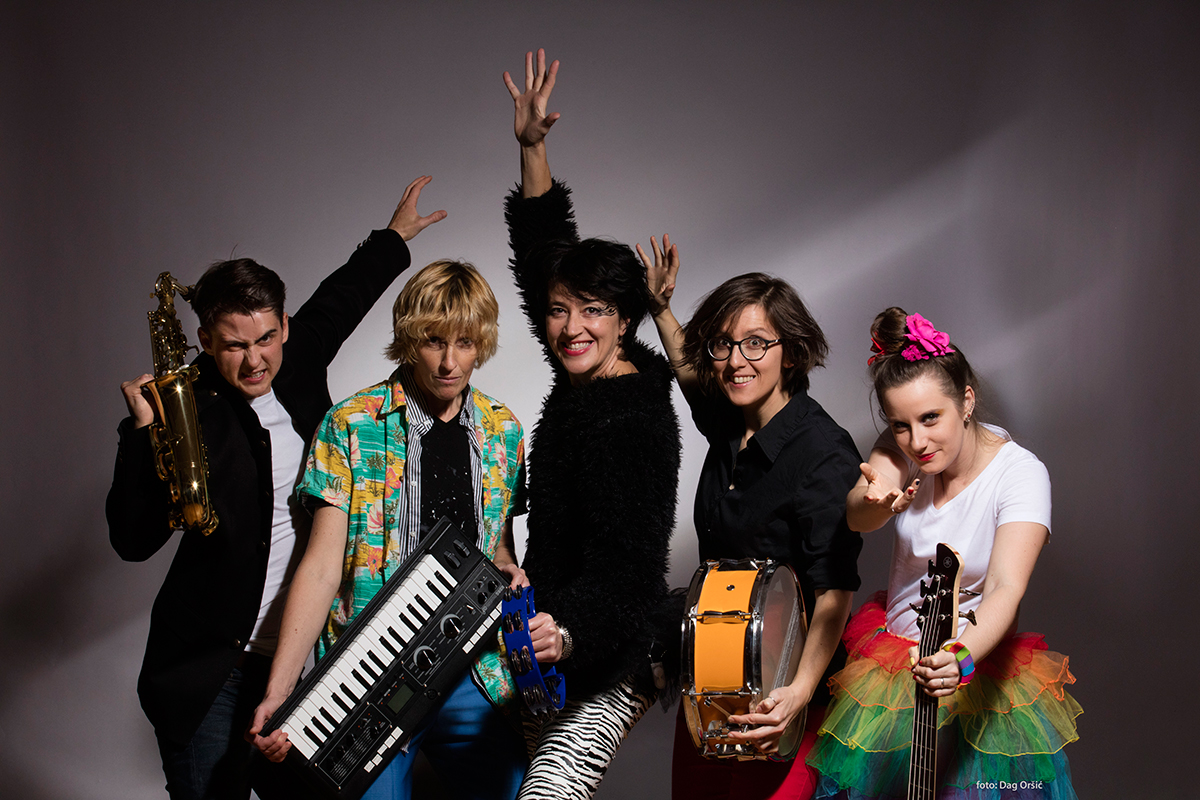 LGBT experiences in other post-Yugoslav countries were much more difficult. The aftermath of the bloody Balkan wars in the 1990s brought on a huge wave of homophobia, fed by a lot of hate speech from right-wing politicians and religious fundamentalists. Blessed and guided by a Serbian Orthodox priest, thousands of football hooligans and far-right extremists brutally attacked and completely demolished the first Belgrade Pride in 2001. The first Zagreb Pride in 2002 was also under attack by local Nazi skins. The famous Croatian rock band Hladno pivo responded with a song against violent skinheads but that wasn't enough. The girls from synth-pop duo Lollobrigida did it more effectively, singing a true pro-gay song "Moj decko je gej" (My boyfriend is gay / and the gay is OK). Lollobrigida was also the first straight band which played a gig on Zagreb Pride. Some time later, the Croatian LGBT movement had found opportunities to produce its own music with their lesbian feminist vocal group Le Zbor, active since 2006, the short-lived gay vocal group Qlapa and a few other remarkable queer indie rock bands of the last decade including Eurosonic favorites Žen. While post-rock girls from Žen have more of an international role, the photographer and long time LGBT activist Ana Opalic stands as a key figure to the contemporary Croatian queer music scene. She's the main songwriter and keyboard player in the well-known Zagreb lesbian band U pol' 9 kod Sabe, the co-founder of another indie band, Ti, ja i moja mama, and also a DIY synth-pop artist under the moniker of Ana Banana.
The city of Sarajevo, Bosnia and Herzegovina, is the only European capital which has never seen the LGBT Pride on its streets. Even a 2008 small queer art festival was smashed by radical Wahhabi Islamists. Several years later, a little known traditional folk singer Bozo Vreco, from the eastern Bosnian town of Foca, came to Sarajevo with the strong passion for an old style of singing called sevdah and a fashionable queer look similar to Conchita Wurst. The Sarajevo Jazz Festival gave him support through its record label Gramofon while the Royal Norwegian Embassy in Sarajevo put big money on the table for the brave idea of promoting gay rights with the sound of traditional sevdah music that usually belongs to the patriarchal heritage. Introduced with eccentric queer art videos, Bozo Vreco, a black-bearded gay man in woman dresses, became a hipster hero and fast rising folk-pop star in the Balkans. Still, it doesn't mean that homophobia was beaten in this part of Europe. The Belgrade Pride is always under the risk of a new attack and the Sarajevo Pride is still just a dream. But the taboo is broken forever.