Neuigkeiten
---
Best in class : Didier Veillault
5 min read
---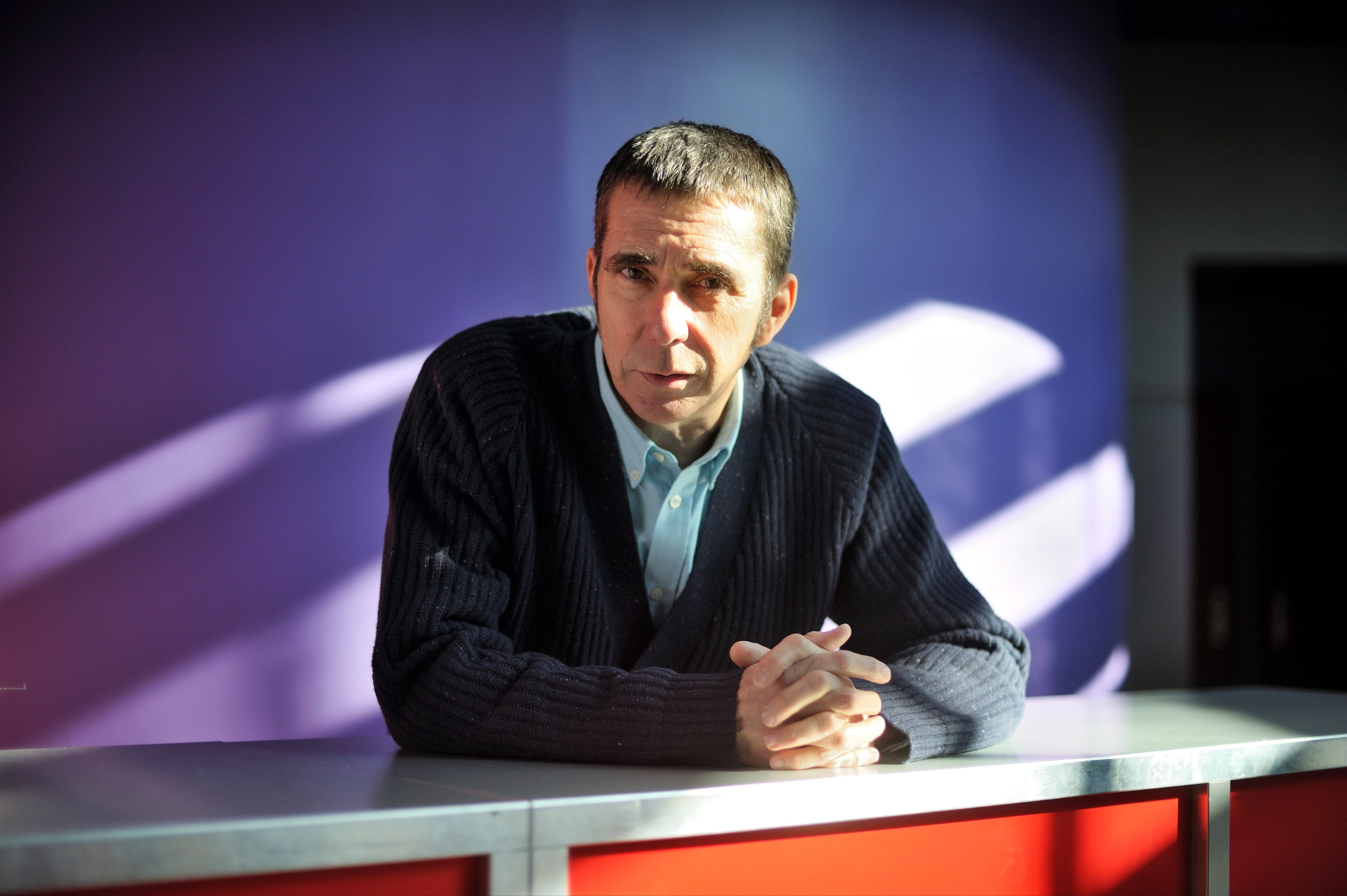 What did you do before the creation of La Coopérative de Mai?
I was the manager of a venue called Le Plan, in Ris Orangis, in the South of Paris. We opened it in the early Eighties, with the woman who became my wife and another person. All of us were from the suburbs and we wanted to start a rock club, like the ones which were so interesting in England or in the US. I worked at Le Plan for about 15 years and during the day I also managed some artists, such as Dr. Feelgood. All the French rock bands came to play there, but we also had The Ramones, The Stranglers, or Rory Gallagher, who played one of his last ever concerts. Before that, I was a youth social worker and our venue was also committed to helping struggling young people – they could work either at the venue or at the adjoining restaurant. In 1999, I came across a job ad for a new, ambitious place in Clermont-Ferrand: a venue with a 1,500 capacity, with a smaller club and a rehearsal room. It was an exciting challenge and I asked my wife if she was up for moving to Clermont-Ferrand even though we didn't know anyone there! That's what we did and we've lived there for 20 years now. It is located in the heart of France, in the very centre of the motorway network, so many tour buses can easily stop there on their way to Lyon or Spain.
Besides hosting about 150 shows a year, La Coopérative de Mai is also a place of residency and creation…
Yes, we have worked a lot on that. Alain Bashung was the first artist who had a residency there. He stayed a whole month with his band and it became a special place for him — he insisted on playing there often, and even kicked off some of his national tours there. We were very lucky to have such a friendly relationship with him. He gave us real recognition. It was also a residency for Détroit, Bertrand Cantat's project. We have close links with Christophe, The Blaze and many other new artists.
How do you explain the success of your venue? Do you have any advice for people who want to try this experience?
Success is the result of many different factors. First of all, I'm lucky to have an amazing place in a great location. It's right in the city centre — whereas many similar venues in France are in industrial estates — and easily accessible by public transport. The venue is appreciated both by the audience and the artists — I think that's the key to our success. We care about the people who come to our shows, the well-known bands but also the smaller ones. We're successful because we're popular, people are attached to us, to our booking choices. I like mixing different genres, having a mainstream band one day, followed by a punk band the next day. I don't mind booking mainstream bands that I don't necessarily listen to myself. Of course, people come to see their favourite artists live, but they're also here to enjoy the atmosphere, have a drink and meet new people. It's our mission to give people a good reason to go out, be curious and open up to the outside world. I have an insatiable passion for music and I love my job. We just want to spread our enthusiasm, our joy.
The Europavox Festival was created in 2006 at La Coopérative de Mai to celebrate the diversity of European music. Why is it so important to you?
There are lots of well-known British and Belgian bands, but we wanted to show that fantastic things are also taking place elsewhere — in Greece, Italy, Germany, etc. The festival has evolved and today we often have a proportion of about 10 headliners to 40 new talents. We book European acts all year long as well, and this has become a strong part of our identity as a venue. We're kind of activists. The quality of those European bands never ceases to impress us. This year at the Europavox festival, popular French artists like Eddy De Pretto, Nekfeu or Jeanne Added will be with us, British bands like Franz Ferdinand and Morcheeba, and the audience will also be able to discover amazing new bands from all over Europe.
You have now worked at La Coopé for 19 years. What are your proudest memories?
Looking around my office walls, I see so many wonderful memories. Meeting Alain Bashung was one of the most beautiful moments I have ever experienced. For his concerts, but mostly for his personality as a man. I still can't believe how lucky I have been to spend several nights in his company and watch him work. Amongst all the shows that we have hosted, some were truly exceptional, like The White Stripes playing at our smaller club in front of 200 people, Elliott Smith, Franz Ferdinand who signed me a poster for my 50th birthday, or The Last Shadow Puppets… Having said that, we're always looking forward to the next show! I'll soon turn 65 but I still feel like a kid when I go to a concert. It's still the same excitement. I don't feel old at all, but I think that I will retire next year, when La Coopé will celebrate its 20th anniversary. We are currently working on organizing some surprises to mark this event, in order to thank our audience. We are also trying to imagine what La Coopé can become in the next 20 years.
How do you book artists? What qualities are you looking for?
I just need to feel something. For instance, very recently I fell in love with two local artists, one of them is a hip hop singer called Illustre. I saw her live and I was overwhelmed by her performance. It's difficult to describe what happens exactly. You feel a kind of thrill and afterwards you tell all your friends that they should definitely see this artist as soon as possible. RROBIN is the other artist I recently discovered. He plays electronic music. I saw him play a short set but it was enough for me to know that I loved his music. I often travel to European festivals, like Eurosonic Noorderslag in Groningen, to prepare the line-up for the Europavox festival, but I can also choose amongst all the bands who come and play at La Coopé all year long.