Neuigkeiten
---
Best in Class : Jean-Louis Brossard (Trans Musicales)
5 min read
---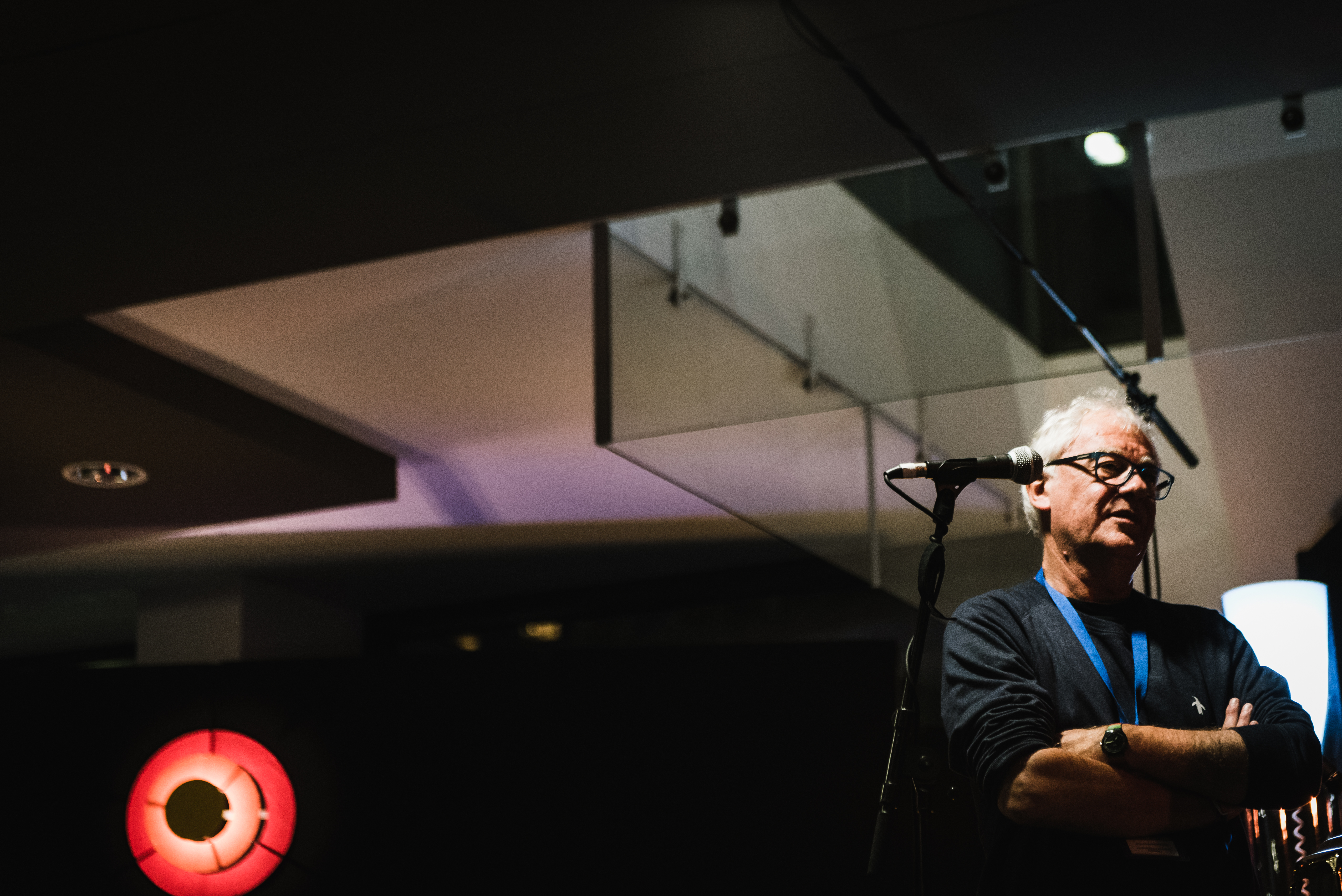 Co-founder and artistic director of the Rencontres Trans Musicales festival in France, Jean-Louis Brossard discusses his lifelong passion ahead of the 39th edition.
For many artists (Björk, Nirvana, Ben Harper, Lenny Kravitz, The Brian Jonestown Massacre…), the Rencontres Trans Musicales festival was their very first show on French soil. This is the self-imposed mission of the festival: showcasing up-and-coming talents. Since its creation in 1979, the much-respected Trans Musicales (more commonly known as Les Trans) has become a landmark of the winter season. Each December, music lovers gather in Rennes, Brittany, to discover their new favourite bands. This year, over five days, the festival-goers will see the world premiere of Modestamente (a project by Tunde Adebimpe from TV on the Radio and David Sztanke), some exclusive creations (by Nakhane, Wahed Out, Feder…) and many promising bands of 33 different nationalities (including Superorganism, Voyov, Zeal & Ardor, Make-Overs, Too Many T's, Altin Gün…). We met up with Jean-Louis Brossard, co-founder and artistic director, to talk about the secrets of his job.
What was the starting point of your passion for music?
Jean-Louis Brossard – I started playing violin when I was 5, until the age of 15. My dad was a bassoon teacher, so playing classical music was a tradition in our family. I was introduced to rock by listening to the radio. The first 7-inch record that I bought was Apples and Oranges by Pink Floyd. Since then, I've added 20,000 records to my collection. Oh dear! I store them at home and in my office, and I always want more. I'm not only interested in rock, but also electro, jazz, blues, etc.
How did this hobby become your full-time job?
I don't know, maybe it was just luck. I moved from Saint-Brieuc to Rennes to go to university. I met people who organised concerts, or who worked in record shops there. Hervé Bordier was one of them. He offered me to join his association with Béatrice Macé, who was my girlfriend at that time. I worked as a volunteer for twelve years for the festival before I started being paid. I had my first wage in the music business in 1987 when I started working at the Ubu (one of Rennes' most famous music venues – editor's note). Today, I still work both for the Ubu and the Trans Musicales.
Standing up for artists you believe in
The Trans Musicales line-ups have always focused on discovering new talents…
Yes, we have always done that, hosting a new band's first show in France or even in Europe. We have sometimes had big headliners in the past – The Fugees, The Beastie Boys… But when we invited Lenny Kravitz or Daft Punk, no one really knew who they were. It's not my priority to book headliners. This year, Feder, who is very successful at the moment, is playing, but he comes with a radically different project, a new creation exclusively for us. We did the same thing with Møme last year, or previously with Vitalic, Etienne de Crécy…
When do you start booking artists for the next edition?
It's a non-stop quest. When I discover a band in November, it's too late for the early December festival, but I can book them for the next edition. I like it when artists play exclusive shows for us, even though I've become more flexible now. I want to show people something that they have never seen before. It's in my DNA! I love standing up for artists I believe in.
Looking for the unusual
How do you discover these newcomers? Do you go to a lot of showcase festivals?
Not that many: four or five a year. If I wanted to, I could go to many more though. I never miss The Great Escape. Eurosonic is good too, but it doesn't book non-European bands and I'm very interested in the music scenes from Asia, America, Australia… I look for artists coming from all over the world, who play all the music genres that exist. The common point between all the bands I invite to the Trans is my passion for their music. I would never book an artist if I don't love what they do. Sometimes I have already seen them live, sometimes I haven't. In this year's edition, there are about a dozen bands that I have seen in concert before (out of about eighty bands – editor's note). When I fall in love with a band live, I go to talk to them straight after their show to invite them to play at the Trans. I never change my mind.
Do you sometimes get overwhelmed by the possibility of discovering unknown artists online?
You can't even imagine how many emails I get! My assistant, Mathieu, helps me. We also receive records, demos… We are very interested in the local scene in Rennes. We go to a lot of concerts there. When I can't go, I set up a whole day at the Ubu – they soundcheck with our crew, or they bring their own, then they play in the evening and afterwards I give them my opinion. It's important to support your local musicians and we are lucky in Rennes with the quality of our music scene.
What do you look for in a band?
I need to be moved, whether it be because of their sound, their energy, their charisma… I'm looking for the unusual. This year, for instance you'll see the amazing Australian band Confidence Man – watching them is like a slap in the face! I've never seen anyone dancing like that. It's also important for me to book many female artists. A lot of artists in this year's edition have only released an EP or a single so far. It will be the first French concert for about twenty of them. I never manage to define what I do – I'm an artistic director, the co-manager of a company with twenty employees. It's not just a job that I have, it's a passion!