Neuigkeiten
---
Check out the "Made in France" playlist by Ibeyi, for What The France
Gesponsort / 5 min read
---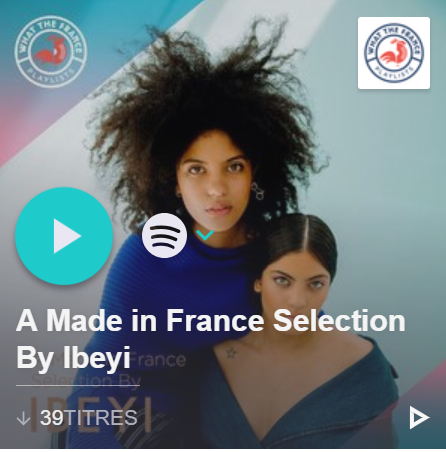 Discover the exclusive "Made In France" playlist created by Ibeyi through What The France's new video !
You will experience nostalgia (Daniel Balavoine), poetry (Gaël Faye) or romance (Feist), but always with a touch of madness (Magali Noël and Boris Vian) in this exclusive interview for What The France !
You want to find out more about Ibeyi ? Visit  whatthefrance.org 🔥
Director: Christophe Crénel, Editing: Alix Bonnet, Music: Christophe Crénel, Mix: Lionel Gaillardin
What The France is a recommendation brand created by Le Bureau Export to shine a light on the finest music made in France.